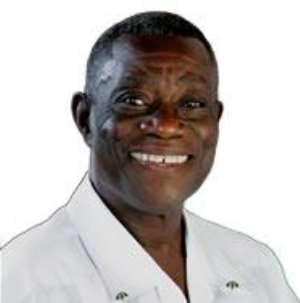 President John Evans Atta Mills will pay an official visit to Burkina Faso next month to strengthen bilateral relations between Ghana and Burkina Faso.
He will hold talks with his Burkinabe counterpart Blaise Compaore on a wide range of issues of mutual benefit to the two countries, Vice President John Dramani Mahama announced on Tuesday.
He was speaking to reporters on arrival in the Burkinabe capital, Ouagadougou, to participate in an international conference on sheanut aimed at making the crop a major foreign exchange earner in the West Africa sub-region.
Vice President Mahama was met on arrival by the Burkinabe Prime Minister, Mr Tertius Zongo, to a cheering welcome. Also at the airport was a throng of the Ghanaian community in Burkina Faso.
Vice President Mahama traced the shared historical and cultural bonds between the two countries and called for the deepening of ties in line with the economic integration philosophy of the Economic Community of West African States (ECOWAS) Commission.
Vice President Mahama was accompanied on the tour by the Chief Director, Mr Roger Ansongwini and other officials of the Ghana's Foreign Ministry.
Speaking on the sheanut conference, the Vice President underscored the essence of using the produce as a basis in helping to eliminate poverty among women in the northern parts of West Africa.
The Vice President's concern was premised on the fact that women form the bulk of persons engaged in the sheanut business but remained poor owing to a number of factors including poor prices for their produce and the lack of modern implements to add value to the nuts.
Meanwhile, by-products of the sheanuts were in high demand in the cosmetic, pharmaceutical and catering industry.
The Vice President would use his speech at the conference to demonstrate the likelihood of the industry becoming a major foreign exchange earner for the sub-region and the critical steps that might be taken to make this a reality in the foreseeable future.
Vice President Mahama's address would also focus on the proposed Savannah Accelerated Development Authority (SADA), which was one of the key models being championed by the government to address the development gap between the southern and northern parts of Ghana.
Developing the sheanut industry is a critical component of the SADA agenda and the Vice President would seek to use his address to encourage development agencies to buy into the programme so as to turn round the blight of impoverishment in the three northern regions of Ghana.
The three-day conference, which was being organised by the West African Trade Hub with support from the United Nations, was being attended by delegates from 125 countries including Ghana, United Kingdom and the United States of America.
From: Nathaniel Glover-Meni, GNA Special Correspondent, Ouagadougou