The World Bank and Ghana's future – "Joyless growth"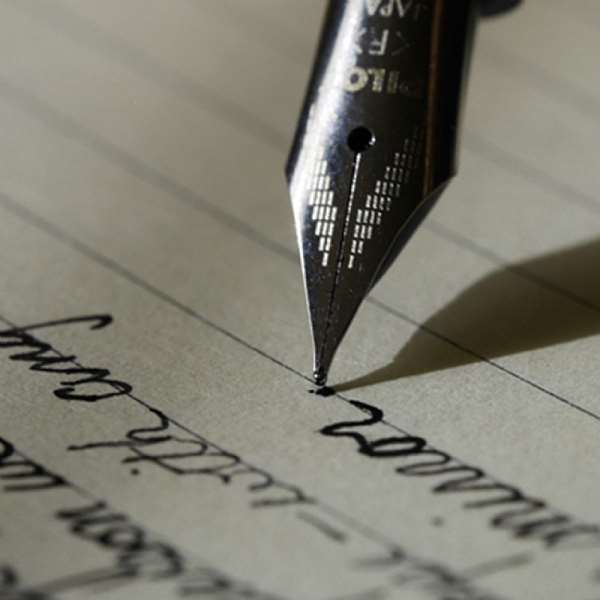 On the day Ghanaians were inaugurating their newly-minted President, after a long, tense and stressful elections period, the World Bank would snuff out the little joy Ghanaians were feeling, even if for one day, by indicating to them not so far fast, do not rejoice but put on your red-and-black sack cloths, paint your faces with ash and get ready to be mournful (which Ghanaians do so well each week-end at funerals). This was conveyed to them in a memo the Breton Woods Institution issued, depicting a gloomy forecast of the country's macro-economic stability. Ironically, these institutions could not foretell the global economic collapse of 2008, whether of American, British or other nations. If anything, these institutions are laggards even as sources of new ideas, let alone lifting any country out of poverty. Borrowing from Gobind Nankani, a Ghanaian and former vice president in charge of the World Bank Africa region, who wrote: 'It's the economy, Mr. President' (Daily Graphic: January 7, 2009), it can be concluded that Breton Woods create only "joyless growth". In the least, Ghanaians expected to have that one day of joy, but the World Bank won't let them, unlike Americans, whom, in spite of their trillion dollar national budget deficit, would throng to Washington, D.C., in celebration and inauguration of their new President, Barack Obama.
Ghanaian reactions to the World Bank memo
Since the now infamous memo of the World Bank to the new administration, Ghanaians of various shades have cautioned the new government to be circumspect about the activities of Breton Woods Institutions. Led by Kwame Agbodza, some have called for the country director of the World Bank to depart (Ghanaweb.com: 'President Mills Must Revoke World Bank Ishac Diwan's Free Market Visa', January 11, 2009). But most vivid was the counsel of the recent-past Minister of State at the Ministry of Finance and Economic Planning, Anthony Akoto Osei. Mr. Osei "advised the Mills-led administration to be wary of the international finance institutions when they begin to heap praises on them about the state of the economy". The former Minister of State observed that it is "traditional for the bank to heap praises on African governments on the state of their economy whiles in office only to spank them when they are about leaving office." President Mills can take the counsel of Akoto Osei to Ghana Commercial Bank as he (Osei) was an addressee of the message from the World Bank country director, along with Paul Acquah, Governor of the Bank of Ghana; and, Osei had led the country's relations with the World Bank, especially following the death of Kwadwo Baah-Wiredu, the substantive Minister of Finance and Economic Planning in mid-2008.
Ghanaians do not despise Ishac Diwan who was only singing the institution's tune. What is distasteful to Ghanaians about the World Bank memo is the timing of its release and the appearance therefore of interference in the country's little joyful moment. Given that the new administration should be fully informed about the economy it's about to inherit, the audacity to convey that message at the moment of joy, following a tense voting period when Ghana nearly went the way of Kenya of a year earlier, speaks to the arrogance this institution displays in dealing with clients, and the feeling that they control the lives of citizens and directions African governments should take, and can even dictate when and how much Ghanaians could rejoice. Failure of the African Development Bank to act credibly and significantly in dealing with Africa's financial needs further exacerbates the impunity of the World Bank in contributing to the pillage ongoing in Africa under the disguise of 'free market', even as the greatest free markets, United States and Europe, have socialized their financial institutions.
World Bank attempts to show itself as Ghana-friendly after the memo fiasco
In a feeble response more descriptive of an amateur strategist than the reputable global financier, especially for poor nations, that the Breton Woods Institutions were supposed to be, the World Bank office in Accra would pass to Ghana News Agency to be told to Ghanaians excerpts of a 2007 document it had prepared about the country, called 'country economic memorandum': A 2007 economic outlook, when global finances took a sharp and downward spiral in 2008, the basis of the January report that the country director sought to convey – that in spite of the 2007 country economic memorandum, taking into consideration recent global economic conditions, Ghana would face a tough economic situation, like all other nations. That the World Bank, so-called knowledge bank of the world, would leak a 2007 document to answer 2009 economic challenges reveals more about the quality of its products and how the institution carries out its responsibility and accountability owed to clients and beneficiaries.
Ghana's economy had all the signs of distress
It's no secret that Ghana's economy was projected to face some tough challenges in 2009 even though the former administration spokesperson, Osei Kyei Mensah Bonsu, Minority leader in the new Parliament, would tell Ghanaians otherwise. That, "Ghana's economy, under the New Patriotic Party government, did not run into deficit, as alleged by the World Bank country director, and what the latter stated in his purported letter to President Mills, was not the true reflection of the state of the country's economy as of December 2008 when the NPP government left office, and that there was no high deficit of 13.8 % GDP" (Chronicle, January 16, 2009).
Far from what the Minority leader would have Ghanaians believe, highlights of preliminary findings of the Government Transition Team (Economic Sub-Committee) indicate that the Kufour Government, in 2008, overshot its projected budget deficit by 697.1%; that is, actual deficit of GH¢1.34 billion compared to the projected GH¢168.1 million (see Ghanaweb.com: 'Government of Ghana is Broke', January 16, 2009). This, according to the initial findings, translates into a deficit-GDP ratio of 13.42%, just as the World Bank memo said.
Some reputable analysts had foreseen this: In June 2008, citing analytical data published by Citigroup Global Markets, the Johannesburg's Business Day reported that Ghana was about to go through tough times in the following 12-18 months. This projection was attributed to "Ghana's continuing widening of current account deficit; government's spending over the past five years that averaged 30% of GDP pushing the fiscal deficit to 8.1% of GDP in 2007; expenditure on resolving the energy crisis; spending on the country's 50th independence anniversary and cost of hosting the 2008 African Cup of Nations soccer tournament; and the National Patriotic Party's use of government spending to secure its re-election in the 2008 elections; significant rises in spending on wages and salaries and capital expenditure", and so on, as borne out by findings of the Transition Team. Further, the report observed, "the country's high fiscal deficit negatively affected the rate of inflation, which was at 15.3% in April 2007" (see Ghanaweb.com: 'Hard Times Ahead' for Ghana, June 18, 2008, with a photo of two young boys, one with symptoms of Korshiokor and the other tagged with '… is not easy'). Bravo Citigroup and the Johannesburg Business Day, and Ghanaweb.com, and shame on the World Bank? The World Bank, if smart and clever, would have leaked memos to the former administration when it was embarking on the policy measures and aggrandizements referenced in the Citigroup analysis, or just shut up. Referencing the 2007 country economic memorandum was rather childish and reveals the true colors of the institution. No doubt, they have not lifted one developing nation out of poverty in the six decades of Breton Woods.
What should Ghana do now?
Ghana needs the Breton Woods Institutions: foreign investors rely on their certification of a country to become attractive for foreign direct investments – the dreaded FDI. Despite the pain experienced when Ghanaians were 'structurally adjusted', the International Monetary Fund (IMF), kind of the Federal Reserve of the world, is important in obtaining this certificate of good economic practices; and World Bank instruments for infrastructure development are not totally unwholesome and in deed constitute some of the more desirable products these bodies can offer. Documents and analysis produced by these organizations are also desirable, and the heads of these bodies do have the right inclination. Who can say that World Bank president Robert Zoellick does not understand good development practices? Furthert, Africans, currently two Nigerian women, are responsible for anything the World Bank does in Africa. But even as these noble women make the right sounds it is not known how much they insist or follow up to ensure their subjects do the right things. Therefore the question remains: whether they are mere tokens or empty barrels. The bodies underneath these heads, as far down as possible in the hierarchy are the arrogant and daft ones, who put failure of their portfolios on African governments. African-Africans in the institution, meanwhile, are too timid to stand up, and in some cases connive (due to their silence) to deliver mediocre outcomes of the expensive portfolios in Africa.
But Ghanaians continue to revere these institutions: On the day of the 2008 general elections, after casting his own ballot, then-President Kufour was asked about his future. By now, everybody has heard this – he responded that he's been sought out by several international organizations and indicated he might serve on the board of one of the World Bank commissions; Ghanaian media use 'world bank' to describe the ethnic strongholds of either of the nation's major political parties, and so on. These reverence of the international finance institutions regardless their accomplishments: they have perennially invested in "water" but Ghanaians in cities must sink their own water wells and/or store in huge containers while villagers drink guinea worm-infested water. This aid addiction is now being imprinted in the genetic material of each basic school pupil in initiatives like 'school feeding programs' instead of enabling their parents to be more productive in rural agricultural practices. It will be magical to wean Ghanaians, in deed Africans, off dependency on donors despite their lack of achievement. If the Breton Woods Institutions were private sector firms, they would have suffered the fate of Lehman Brothers – vaporized in the current global financial turmoil – but they are answerable to a phantom of shareholders. The dividends to donor nations are emotive in being perceived by their citizens as doing moral good in giving aid to the poor. Citizens of the donor nations ought to ponder why World Vision and kind would be asking them to help save a poor child in Africa – if their nations' development assistance through Breton Woods were yielding moral and tangible fruits. The poor or beneficiaries have no power of what these institutions do or don't do well.
How, and when to engage the donor community is a matter the nation must address. In doing so, Ghana would not only be held as an example of good democratic practices on the continent but also in designing new partnership arrangements with global development finance institutions. In this regard, the nation must deconstruct the Breton Woods Institutions and other international development agencies, analyze their products and services, and determine which to adopt. In addition, they must determine who qualifies to lead projects impacting the country.
So, what to do now regarding international development finance institutions and Ghana's development? To avoid sounding like a smarty pant, this piece will not offer solutions, especially as stakeholders, and consultations - euphemisms for lack of ideas and responsibility - have now entered our development lexicon. If the new administration needed intimate knowledge about the potentials, practices, and failures of the World Bank, President Mills has an asset in his own brother and others like him who have been there – worked at the World Bank in very senior level management. It'll be prudent for the administration to also listen to other levels of actors of Ghanaian and African origin in the Breton Woods Institutions (the silent whisperers in the corridors of the World Bank and IMF), who are more in tune with why these institutions have never lifted a single Africa economy out of poverty despite their huge portfolios of "attacking poverty" and "building social safety nets."
If there is any institution of higher learning that granted staff of Breton Woods their diplomas, these and other Ghanaians have sat in the same classrooms, read the same literature and listened to the same professors and theories. The value-added for the Ghanaian in those classrooms is that he or she has also lived the real country experience and eats fufu that is not defined in the World Bank's country economic memorandum. The challenge is for the World Bank to tell Ghanaians where in that document there is any reference to fufu, jolof rice or kokonte and groundnut soup. By the way, former Minister of 'national orientation', Stephen Asamoah Boateng (aka Asabee), is reputed to have asked Ghanaians to consume kokonte and groundnut soup, which contributed to his political demise (see Kwabena Mprah's 'Welcome Home - Letter to Honorable Asamoah Boateng': Ghanaweb.com, December 11, 2008), as Ghanaians have been re-oriented to eating fried rice and chicken under "free trade" while Asabee was aloft and detached from his Mfantseman West constituents.
In short, Ghana should take money from international development finance institutions and from China and others but not the soft aspects of these institutions, that is, not rely on their staff or the chaff of ideas they peddle. The country, instead, can constitute its own 'world bank' staff from Ghanaians who have been there and can write all the technical jargons known as country economic memoranda and the bible of country assistance strategies but who also eat fufu, kokonte and groundnut soup; subject these project documents to scrutiny in stakeholder consultations; and, use Ghanaian hands to implement and supervise. The rationale is simple: if these Ghanaian actors fail to deliver, they could be sent to Nsawam Prisons for "causing gross financial loss to the state"; on the other hand, Ghana cannot send any Breton Woods project team member to Nsawam.
But the World Bank has a carrot, in 'we have earmarked 450 million American dollars for you, if …' A country so addicted to aid and now broke, the new administration is bound to say "if what?" Then the World Bank would say: "undergo another round of structural adjustment". The Ghanaian Minister of Finance-incoming would respond: "I can turn the entire population into your slaves; they'll mine all the ore under their feet and harvest all the cocoa pods of their sweat and send to the lowest bidder; do you want more? We have oil coming, and you can have that as well, and turn Cape Three Points into the predicament of Nigeria's Niger Delta".
President Mills and Ghanaians find how best to utilize loans, not grants from Breton Woods and others in attainment of OUR development objectives, not THEIRS, and use Ghanaians to prepare, implement, and supervise projects. For, Breton Woods promote only "joyless growth". A country is not democratically mature unless it can beat its chest and say it loud "no to grants and aid" (which are synonymous with reckless use of funds), but would proudly borrow money from others, even poor ones. America has a trillion dollar budget deficit, much of it owed to China, whose gross national income (GNI) per capita at US $2,360 in 2007 is a twentieth of America's US $46,040; but Americans are proud to be the most democratic and wealthiest nation on earth, ever, and they will come out to celebrate their new President, Barack Obama, in a joyful moment, which Breton Woods cannot snuff out.
S.K. Ejoji
Voices of Dissent