Political debates in buses banned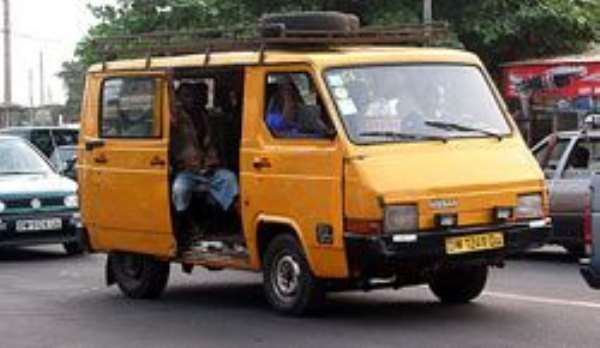 Managers of the main bus terminal in Accra, the Neoplan bus station have banned political discussions among passengers on buses which take off from the terminal.
They say such discussions often distract drivers and sometimes degenerate into violent exchange of blows and insults.
The finance manager at the Neoplan Station, Mr. John Tetteh said long political debates went on during journeys.
That he said did not permit drivers to concentrate and focus on their driving.
"But they are carrying peoples lives" which should not be toyed with, he said.
He said although drivers have not complained of being distracted by political arguments and debates it was pre-emptive measures they were taking.
Mr. Tetteh said people who started such debates were respectfully told to stop since it violated the rules of the terminal.
Some drivers who spoke to Joy News say they are willing to implement the directive.
Story by Malik Abass Daabu