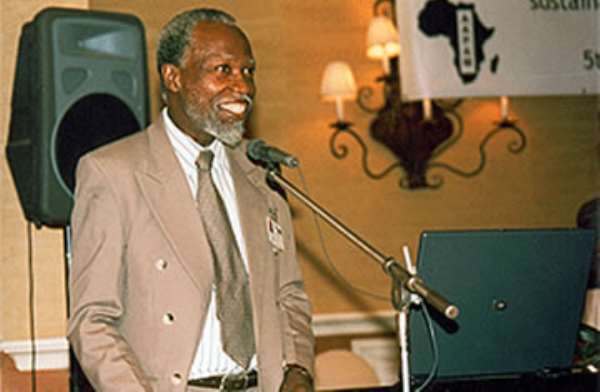 An Accra Fast Track High Court ruled yesterday that Dr Stephen Adei, Rector of the Ghana Institute of Management and Public Administration (GIMPA), is a Professor.
The court, presided over by Justice Victor Ofoe, now with the Appeal Court, therefore, dismissed the application filed by Ebert Faibille Jnr, a lawyer and journalist, asking the court to order Dr Adei not to hold himself as a professor.
It awarded a cost of GH¢ I ,000 against Mr Faibille. The court said the suit by Mr Faibille lacked merit because Dr Adei was qualified to hold himself as a professor.
Mr Faibille, in an interview with the Times later, described the court's judgement as bogus and inconsistent "with the law", and added that he would appeal against the judgement at a more superior court.
Mr Faibille, who was represented by his counsel, James Agaga, had this year, filed a suit asking the court to restraint the GIMPA Rector from holding himself as a professor because the school that conferred the professorship on him in Zambia was not qualified to award one.
He filed another writ to restrain the GIMPA Governing Council from conferring the title "Professor" on Dr Adei after sighting a memo to that effect on March 4, 2008, signed by the Deputy Rector and addressed to the Secretary of GIMPA to convene a meeting with individual members of the Governing Council, to consider the Rector's application to be made a Professor.
The writ said if the council was permitted to appoint Adei as Professor, the pending case against him would be greatly jeopardised.
It prayed the court to grant an order of interlocutory injunction to restrain the GIMPA Governing Council, from proceeding with any further process in furtherance of appointing Adei as a professor, until the final determination of the case.