Ghana soon to become centre of judicial excellence - CJ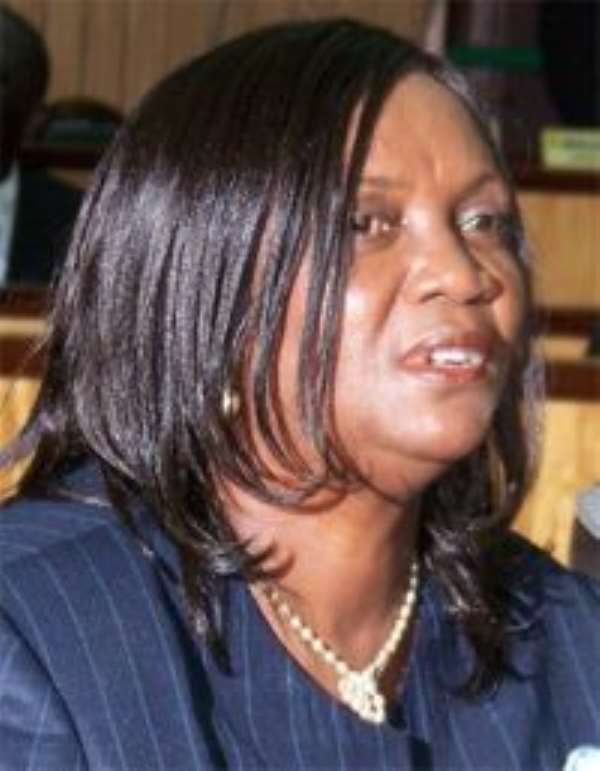 Mrs Justice Georgina Theodora Wood, Chief Justice (CJ), on Thursday observed that the provision of adequate infrastructure for the judiciary would not only help change the face of justice delivery in the country, but would also make it a centre of judicial excellence.
Making the observation at the inauguration of an Administration Block and a Courthouse at the premises of the Supreme Court in Accra, Mrs Justice Wood commended her predecessors for their persistent efforts in getting various governments to provide the Judicial Service with the needed infrastructure to facilitate the efficient administration of justice.
The Administration Block consists of a twin four-storey complex which has chambers of Justices of the Superior Courts; the CJ's Secretariat; and adequate offices for the administrative staff; a library with binding and reprographic facilities and reading rooms.
The CJ recounted that from the existing records, the plan to put up a Supreme Court Office Complex had been in existence as far back as 1978, during the tenure of the late CJ, Justice F. K. Apaloo.
She stated that the project suffered major setbacks in its initial stages, and attributed the slow pace of work to lack of funds due to budgetary constraints.
Mrs Justice Wood thanked President John Agyekum Kufuor for his government's immense support for the infrastructure development of the Judicial Service in the last five years, adding that those projects stood as proud monuments to the president's commitment to constitutionalism and the rule of law in the country and beyond.
She said the Court of Appeal complex at Adum in Kumasi would be inaugurated before the end of the year to serve the needs of the northern parts of the country, by bringing the appeal process and other specialized courts in the area of human rights, commercial and industrial law, to court users outside Accra.
Mr Joe Ghartey, Attorney-General and Minister of Justice, noted with satisfaction that with the coming into force of the 1992 Republican Constitution, "we have had and continue to have a strong and independent judiciary."
"The supremacy of the Constitution and the entrenchment of the Rule of Law, are the basic foundations upon which we shall build our homeland Ghana," adding, "in this constitutional scheme of events, the role of the judiciary cannot be over-emphasised."
Among dignitaries present at the commissioning were Susubribi Krobea Asante, a jurist and a traditional ruler; Nii Tackie Tawiah III, Ga Mantse; the Rt Rev Dr Yaw Frimpong Manso, Moderator of the Presbyterian Church of Ghana; the Most Rev Justice Akrofi, Archbishop of the Anglican Church of the Province of West Africa; Maulvi Wahab Adam, Ameer and Missionary in-charge of the Ahmadiyya Movement in Ghana; and Mr Paul Adu Gyamfi, former President of the Ghana Bar Association and Chairman of the National Media Commission.