NPP forms new movement for "one-touch" victory in December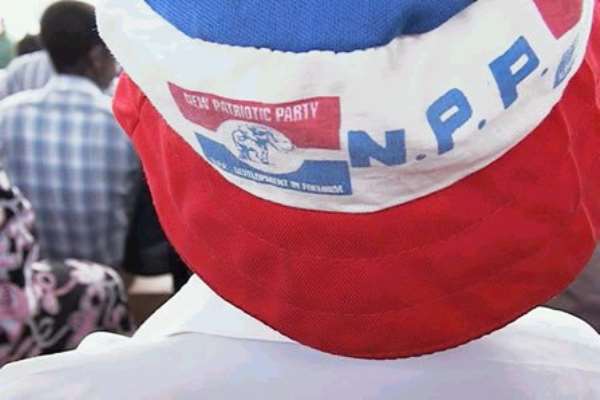 The New Patriotic Party (NPP) activists at Suame in Kumasi, have formed a new movement that would mobilise massive support for the party towards a one-touch victory in December 2008.
Known as 'One Touch for Nana Akufo-Addo', the movement, which replaced the Friends of Nana Akufo-Addo (FONAA), the party's flagbearer, would work to embrace all disillusioned members of the party including losers of parliamentary aspirants.
A statement issued in Kumasi and jointly signed by Odeneho Nana Oppong and Mr Joe Boampong, the Movement's Chairman and the General Secretary on Monday, said all leaders of the various groups within the Party were expected to be part of the movement.
Other members are Mr George Ayisi-Boateng, first Vice-Chairman, Mr Kwame Asamoah Boateng, National Treasurer, Mr Agyenim Boateng, first Vice Organiser, Madam Mary Duodo, National Women Organiser and Mr Osei Bonsu as the Financial Secretary.
The statement said the movement aims to mobilize all people in the various groups of the party into a single formidable force capable of breaking all barriers in order to consolidate the Party's victory in December.
"The movement also seeks to mobilize the youth within and outside the Party into one big force, motivated and imbibe in them the true spirit of the Danquah-Busia philosophy to enable us tackle head-on, the campaign to annex power again", it said.
The statement added that, the youth seemed to be disillusioned and apathetic, therefore, needed to be encouraged and inspired to enable them play their expected roles.
"We quite remember the role played by the Young Elephants Movement (YEM) in the run-up to the 2000 presidential and parliamentary polls and we wish to repeat that", it stressed.
It said the movement would task itself to mobilize the youth to patronize the up-coming voter-registration exercise, stressing that it would organise its activities from its own resources.
The statement said the movement appealed to all and sundry to donate generously towards making it a mass one that would spread throughout the country.