Pastors can't criticise government because......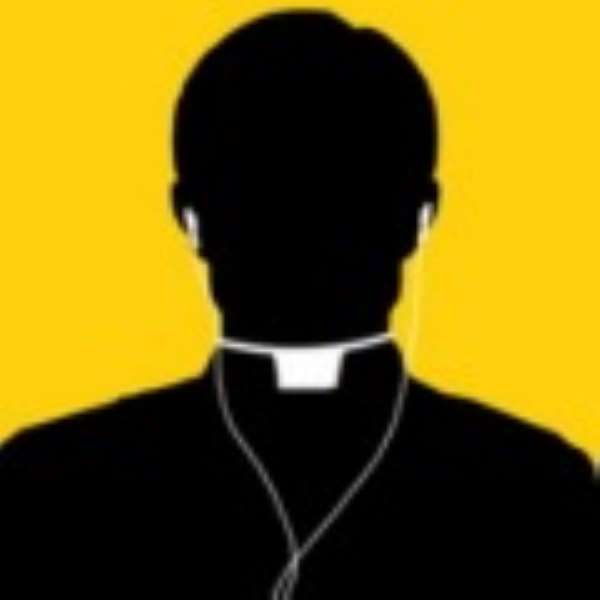 Ghana, if not the most blessed by God, is among the best nations of the world.
We are blessed not only with natural resources but also with people who have all it takes to be heads of international organisations.
But a nation cannot progress if her citizens are ungrateful, divided, self-centred and are without affection for her citizenry.
Our nation also cannot do well if our leaders don't accept that "the one who runs does not know he is moving out of track and must be warned and admonished by by-standers."
One of such "by-standers" are the media who are expected to watch and make sure governments are law abiding, promise keepers, and refrain from corruption.
BUnfortunately our media, in my opinion is either not seeing well or is refusing to see what I see.
Some media houses have refused to deal with issues that will help with the development of our dear mother Ghana and have gradually aligned with political parties.

As said by Shakespeare in his book Macbeth, "two truths are told as a happy prologue to the swelling art of the imperial theme."
It appears there are two truths being reported in and outside Ghana meanwhile there can be more than one fact and yet there is only one truth.
The media is thus mandated to tell the truth always.
I believe people who are expected to speak the truth at all times no matter the consequence are we religious leaders; especially those of us who have access to the media and have the ability to influence a section of society.
Fortunately religious leaders played their role in the 2000 elections.
We could hear on the radio and watch on the television ministers of the Gospel preach against corruption and advocate the issue of change.
I was particularly happy with these ministers because we appeal most to the conscience of the people of Ghana.
There are religious leaders who stopped attending to their flocks and ventured into politics just after the 2000 elections.
Some now have their mouths full and as such cannot find the breath to speak and others are wearing political colours and obviously cannot speak the truth. It is as though you fear to be denied accreditation, contracts or links when you speak against political issues which do not favour the society.
Oh hypocrites! Did we not read how soon God rejected Saul (ref 1st Samuel 16:1) after he had mispresented the will of God?
Though God had rejected Saul, Samuel still loved him and God had to rebuke; "How long will you mourn for Saul seeing I have rejected Him? Pick your horn of oil and go to the house of Jesse."
As people of God we need not be supportive of things and issues that we know are not supposed to be and now are.
Mr. Moral Conscience, do you think the ruling government though it started well continued in her good works? After the first sports minister was sentenced for embezzlement we now need proof to say someone is corrupt or we are witch hunting.
What is the work of investigators, the CID and the Police Service? Do I have to prove a thing or I need to blow the whistle and the government is supposed to continue from there?
wanted is a man who speaks the truth at all times .
We presently have religious leaders who tell by way of prophecy who to vote for.
Please let's read the bible and you will know Saul was anointed in secret and elected publicly; David was anointed secretly and was accepted publicly.
In both of these instances the religious leaders did not dictate to the people who to vote for or accept because they knew the favour and glory of God would speak to all to make a choice.
When Saul was elected he was nowhere to be found but all knew the best choice was from God.
Religion plays a role in nation building. Christians are said to make about 65% of the Ghanaian population of over a 20 million and this at the least should tell us how many people the CHURCH influences.
Let us not forget that there are other religious bodies like the Muslims and others who also have a role in nation building and as such we should be careful we do not divide the nation into what I call religious -political sections.
In Kenya it is an open secret that the Islamic body pledged their support for the opposition if some regions will be declared Muslim states. Meanwhile some churches also publicly endorsed other parties. This is one of the reasons why churches are being burnt down and there is a semblance of a religious riot raging in the nation aside the ethnic war.
I don't believe ethnicity would propel us to war since we have a lot of inter- tribal marriages in Ghana as against the Kenyans who forbid it.
In our beloved country an Akan might be married to an Ewe and a Dagomba to an Okwawu. If Ghana will fight all avenues to war then I believe the government through her Ministry for Culture must see how best inter-tribal marriages would be encouraged.
How then will a Northerner encourage war with a Southerner if their prince was married to their princess? This was one of the principles the wise King Solomon of Israel adopted and there was peace in his nation and her environs.
If this nation is to forge ahead and spearhead the cause of Africa I believe we need to have a national vision that will see Ghana in the next 20 to 50 years making socio- political and economical steeds. We used to mention Vision 2020; what happened to it? Is it still being pursued but the name changed or have we totally abandoned it?
For us to have a national vision which no political party will deem 'bogus' I believe we need to have all political parties who must have won a minimum of 5% of the voting public to come together and liaise with other leaders both incumbent and past.
We also need all the economic brains in the nation to unite and develop a body so that if the cost of fuel or utilities goes high the nation will know it was due to our decision to struggle in order to have a better future.
This cannot happen when others are managing and their families are enjoying the sweat of struggling masses.