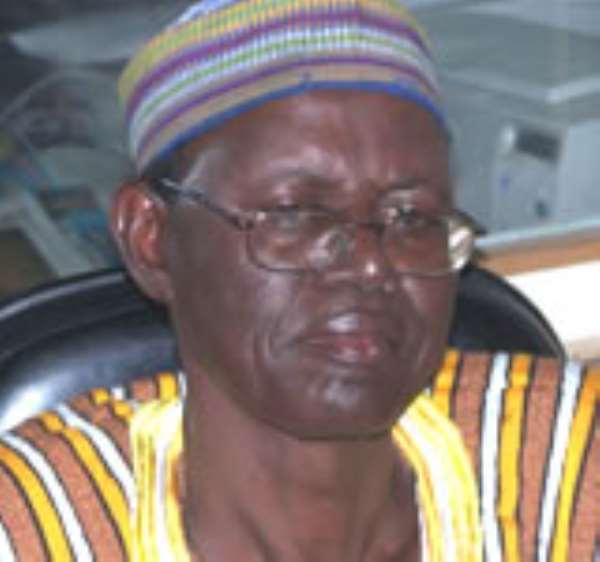 Mr. John Ndebugre, Peoples National Convention Member of Parliament for Zebilla has dismissed a suggestion by the flag bearer of the Party, Dr Edward Mahama, that the party should form an alliance with the National Democratic Congress(NDC).
He argues that Dr. Mahama's decision is informed by expectations of being made the running mate of Prof. Mills.
He is joined by two other MPs of the PNC who are in the current parliament.
They are Haruna Bayirga of Sissala West and Moses Dani Baah of Sissala East. The three claim that David Apasera, MP for Bolgatanga was aware of the decision to reject the suggestion.
Mr Ndebugre said the suggestion by the flag bearer to join the NDC in an alliance was born out of sheer opportunism and therefore dismissed it with contempt.
According to him, it doesn't make sense politically to consider such an alliance, adding that Dr. Mahama had been acting unconstitutionally.
Mr Ndebugre, who is also a lawyer, stated that the historical antecedence of the NDC was so repugnant that the PNC could not sit with it (NDC), adding that, that informed the MPs decision to sit with the majority New Patriotic Party (NPP) in the House.
Brooding over the overthrow of the Limann government by the Founder of the NDC, Former President Rawlings, Mr Ndebugre, said it was preposterous for the leadership of the PNC to form an alliance with the NDC, noting that such an action will amount to a betrayal of what Dr Limann stood for.
"We maintain our strength only at the expense of the NDC. We are not in contention with the NPP, but the NDC. What then is the political prudence in the alliance?" he asked.
He stressed that the suggestion only confirms the speculations that Dr Mahama wants to be nominated a running mate to the flag bearer of the NDC, Prfo. John Evans Atta Mills.
The Zebilla MP said the party had been working on forming an alliance with the Convention Peoples Party (CPP), saying the youth of the party would not forgive the leadership if they didn't take unity talks with the CPP seriously.
Mr Bayirga, who is also the party's national organizer, said it was impossible for the PNC and the NDC to merge giving their historical origins.
Mr Dani Baah, expressed surprise at the suggestion, saying he had never heard of such a proposal at any of the party's Steering Committee meetings he had attended.
He believes the PNC can only form a coalition with a political party that shared Dr Nkrumah's ideology, noting the NDC was not an Nkrumaist party.