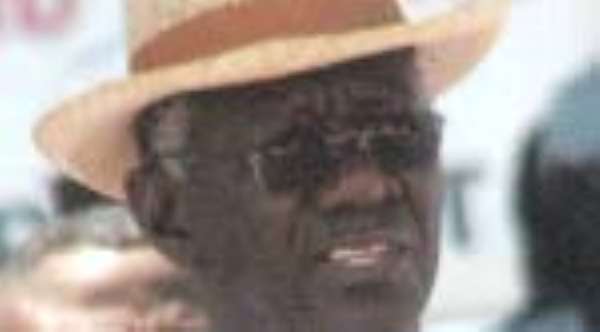 A Group calling itself Critical Eye Network (CEN) has lauded government for introducing the Livelihood Empowerment Against Poverty (LEAP) programme which is meant to provide financial assistance for people living in extreme poverty.
By the programme, government would provide a cash amount between GH¢8 and GH¢15 to Ghanaians who are found to be living in 'extreme poverty', and CEN, in a press statement, has described the programme as "a giant step by the government to empower the livelihood of Ghanaians against poverty".
CEN said this demonstrates government's unrelenting commitment to improve the general living conditions of the less privileged and give them hope for a better future.
The statement, signed by Amstrong Esaah, Spokesperson for the group, took on people who have criticized the LEAP programme.
"It is therefore a shame to see political parties such as the NDC and individuals like Kwesi Pratt who professes to be speaking for the ordinary citizens heavily descending on this rather laudably policy designed to provide relief to the ordinary citizens."
CEN considers Mahama Ayariga, Spokesperson of Professor John Evans Atta Mills as unpatriotic to describe this welfare policy as 'miserable handout meant to recruit more votes.'
"Ayariga and his likes should by now know that Ghanaians are fed up with their penchant to trade politics left, right, and centre with every policy decision of this government. "We condemn their attitudes and challenge them that they do not have any useful alternative policy to alleviate poverty as the so-called government in-waiting."
The statement continued that the names mentioned above had similarly criticized all government policies that had been introduced in time past, and added that "we would rather want to advise Mahama Ayariga, Kwesi Pratt and the NDC in general to swallow their political pride to be able to dialogue with government to make this support system a huge success.
"CEN wishes to encourage the government to remain focused never to be frustrated in its bid of ensuring a better standard of living for the entire citizenry," it concluded.By Halifax Ansah-Addo