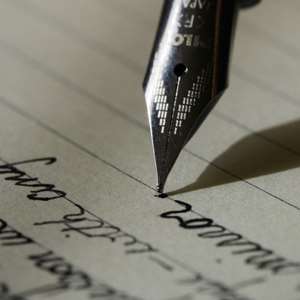 Of recent times the idea of Ghanaian heroes and heroines in the nation's progress has been in the forefront of Ghana's development process. Kusi Appiah Adomako, writing in ghanaweb.com, argued that "If there is a nation in the world that has not honoured well" its heroes and heroines "then it is Ghana. Why I am saying so? Go to France, America and United Kingdom and see how they have cherished and honoured the national heroes" and heroines "who through some painstaking commitment have made the present generation what they are enjoying."
The deeper dilemma is not that Ghanaian elites have not honoured their heroes and heroines, the deeper difficulty, both spiritually and materially, is that the honours are not very reflective of Ghana, too shallow, narrow and political, ignoring the heroes and heroines of the 56 ethnic groups that formed the Ghana nation-state. Anthony Ephirim-Donkor, in "The Making of an African King" (2000), acquaints us how through the visions, struggles and remarkable confidence of Kwame Gyateh Ayirebe Gyan, King of the Effutu ethnic group, the group wade through dangers, fired by the supernatural and sense of the sacred, emigrated from Timbucktu, made their way through the Savana, down through the rain forest to their present coastal abode of Winneba. Today, King Gyateh Gyan is not known as a hero in national building in the larger process of Ghana's progress.
The reasons for this are not farfetched: The British colonialist suppressed Ghanaian indigenous heroes and heroines by effectively demeaning their values. Post-independent Ghanaian elites effectively failed to refer to their ancient heroes and heroines in the larger progress of the 56 ethnic group that make-up the Ghana. Of prominent failure are the post-independent education system and the various national civic organizations, one which was chaired the late Prime Minister Dr. Kofi Busia, not featuring the various heroes and heroines of the 56 ethnic groups that formed Ghana as part the country's civic virtues. This has impacted negatively on Ghana's progress, weakening the growth of sense of nationalism, confidence, trust, spirituality, self-worth, morality and role modeling.
While Ghanaians may learn and quote other non-Ghanaians, Ghanaians, as Prof. Jophus Anamuah-Mensah, of Ghana's University of Education, argues, should not only learn "about the history of past heroes" and heroines but, more seriously, "emulate their good examples to enhance the country's development," as a means of enhancing national development. The learning and the emulation should be done more through the education system, which lack broader teachings of Ghanaian heroes and heroines, and the mass media, which have to remind Ghanaians constantly that their progress rest on their heroes and heroines, their key sense of self-worth.
Still, the issue of progress-and-heroes/heroines goes far beyond the "Big Six" political Founding Fathers. More critically, Ghanaian heroes and heroines are those, largely non-political, who in their various stations in life founded the 56 ethnic groups that form the Ghana nation-state – Ghana's history of progress starts from there; to downplay them is to downplay Ghana's progress both spiritually, rationally, and materially. One of the failures of the Founding Fathers and today's political elites was not publicizing enough nationally the various heroes and heroines from whose ethnic coalition Ghana was created. This failure has affected Ghanaians' confidence, self-worth, nationalism, and trust.
For the deeper progress of Ghana, the heroes and heroines become not only an extraordinary source of inspiration but also "meaningful and important legacies," as Prof. Anamuah-Mensah enthuse. In "Culture and Customs of Ghana" (2002), Steven J. Salm and Toyin Falola argue that despite transformations in the global context, Ghanaian values and traditions are dancing well with the tide of progress because they have meaning and relevance to its ethnic groups. Intrinsically, the heroes and heroines are source of values and meaning. Such spiritual and material beliefs inform the people of Anfoega Traditional Area, in Ghana's Volta Region, honouring their heroes and heroines, in their small corner, who have contributed to their self-worth.
Aware of a nation-state which national elites are yet to have self-discovery and move beyond the political realm to the deeper communal nuances to awaken their long-suppressed values and traditions for their advancement, Ghana's various ethnic groups are gradually doing what the people of Anfoega Traditional Area doing. Kusi Appiah Adomako reports that the Asante, one of the largest Ghanaian ethnic groups and the most prosperous, have moved considerably ahead by heavily drawing from their heroes and heroines to rally their progress. Writes Adomako, "Recently through the initiatives Otumfour Osei Tutu II," King of the Asante ethnic group, "the statue of his former uncle Otumfour Opoku Ware statue has been erected at Suame Roundabout. So today the place is called Opoku Ware Roundabout and not Suame Roundabout. Secondary schools in the Ashanti Region like Prempeh College, Opoku Ware Secondary, Osei Tweretwie Secondary, Dwamena Akenten Secondary, Afua Kofi Secondary, Tweneboah Kodua School and Yaa Asantewaa Secondary are all names of great Ashanti Kings and Queenmothers." The other ethnic groups surely should copy this in their progress.
Some development experts think Ghana/Africa has problems with confidence in their development process. Pretty much of this can be solved by skillfully awakening the attributes of Ghanaian/African heroes and heroines as sustainer of the people's sense of confidence, self-worth, trust, spirituality, nationalism, morality, visions, and progress.