PROFESSOR MILLS TO RESIGN?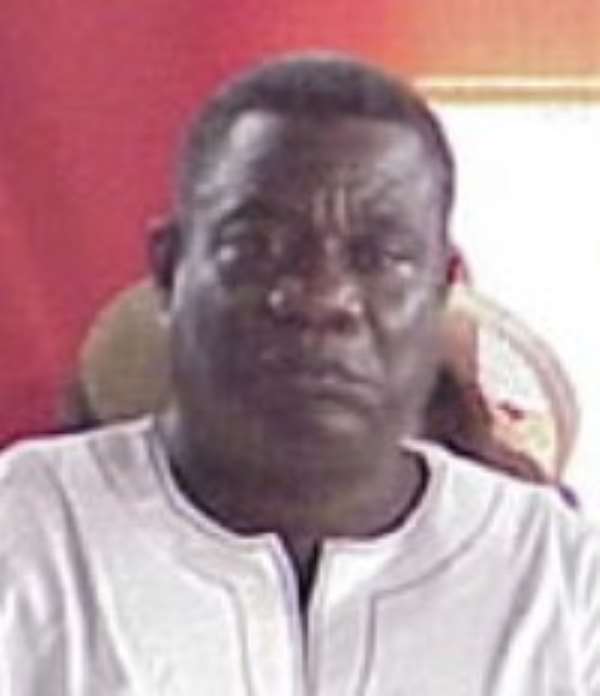 Prof. John Evans Fiifi Mills, the two times defeated NDC Presidential candidate and the 2008 flagbearer of the party has over the years been epitomised as the citadel of morality and peace which has led to his self acclaimed accolade "Asomdwe Hene- King of Peace." The learned Professor has actually been exposed by his own party, the NDC, following the party's strong condemnation of Dr. Richard Anane's extra marital affair and actually called for his resignation.

According to the NDC during the former Transport Minister's saga, he could not be a minister since he was morally corrupt and had perpetuated illegality. In that light, Prof. Mills can also not be the President of Ghana since he is also morally incapacitated and had engaged himself in an extramarital affair in the past which had resulted in producing a child out of wedlock. Prof. Mills is not as pure as NDC wants us to believe he is.

Mr. Ofosu Ampofo, the National Organiser of NDC said as an elder of the Pentecostal church, he "abhors and frowns upon adultery and cannot accept those who perpetuated this immoral act as leaders or Ministers." Adding that "it is even illegal for a married man to go outside his matrimonial home and his wedded wife to engage himself in extra marital affair." He added that such marriages are protected by the 1951 CAP 127 of the ordinance law encoded in our constitution.

Also, according to Mr. Baba Jamal, the Deputy General Secretary of the NDC, "I will not agree with anybody who says morality should not be considered in choosing a leader." For him there is no way he will accept a polygamous and immoral person as his leader. If so, then why Prof. Mills as leader of NDC?

During the 2004 campaign, Prof. Atta Mills, the flagbearer of the NDC was put under intense pressure on the issue of his childlessness. This eventually forced the Learned Professor to make his first public pronouncement and acceptance of an abandoned child he had kept under the carpet all those years. This was an issue the tax expert had been battling up till the 2004 election and even now.

Prof. Mills wedded his lovely wife Mrs. Faustina Naadu Mills about 30 years ago. Now it is a known fact without argument that the NDC flagbearer has no child with his wedded and current wife Mrs Naadu Mills. As per Prof. Mills' testimony during the 2004 elections, he confirmed that he had a male child (who should be about 18years old). What it means is that in between the NDC's flagbearer's matrimonial marriage with Mrs. Faustina Naadu Mills, the man who wants to be the next president of Ghana, actually cheated on his wedded wife and got himself entangled in an extra marital affair which gave him the 18 year old adulterous male child.

As the saying goes "abaa wodebo takyi no, enoa na yede bo baa" what goes around comes around. To borrow the words of some NDC executives, as a Nation there is no way we will "accept polygamous, immoral and adulterous" person as President. Were they describing Prof Atta Mills in their pronouncement? If Dr. Anane "cannot and is not fit to be even a Minister" then the NDC has agreed with the majority of Ghanaians that their own flagbearer is not fit to become President and cannot be President of Ghana. Prof. Atta Mills should also do the honorary thing by stepping down as NDC's flagbearer.

What makes Prof Atta Mills' situation worse is the irresponsibility part of it since the Learned Professor could not look after his only son out of wedlock, (the boy lives with an aunt). If the NDC 'denounced' flagbearer cannot contain, look after, bring up and control a single child under his own roof but sends him to a sister. How can he contain and look after over 20million Ghanaians? How can a man who used a woman and impregnate her without caring and marrying her be our President?

Or is it a case that his beloved but cheated on wedded wife is preventing the child from living with them? Is that the reason why the child is not staying with Prof. Mills and his wife? If yes, then how can she become a Mother to you and I who are virtually total strangers to her? Then again, I am only asking questions. Can Prof. Mills and the NDC help us with some answers?

The fact that Prof. Mills cannot live with his only child goes to nail down the notion that the Professor is truly not his own man. Fellow countrymen and women, can you imagine having a President who is controlled by his wife, party gurus and his party leader? "I will consult him 24 hours." How can a man who is controlled at every sphere of his life become the President of Ghana? That will be an accident and disaster for Ghana. The NDC has indeed done a yeoman's job putting in place this morality hurdle that has actually exposed and disqualified the party's own candidate.

As youths, sons and daughters, we vehemently condemn the way and manner the Learned Professor has relocated his son (granted that he is his son), thereby denying him the paternal guidance and the fatherly love every child craves for. Mr. Professor, don't you know this can actually culminate in your only son, becoming a social misfit? We the youths, sons and daughters say that Mr. Professor, you have really disappointed us and fathers in general; you can therefore not be our President.

Eddie Annan, the financier of Prof. Mills' 2004 campaign and presidential aspirant at the last NDC delegates' congress, has also had a child outside his matrimonial home just like Prof. Mills. Could it be a trend of all the NDC presidential aspirants and gurus? More to follow, stay tuned.