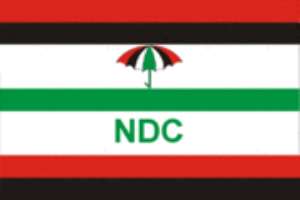 It beats imagination how NDC has refused to change from their intolerant attitude. When you say the NDC is a blood – drinking party, some people will not understand you. Let us not forget that Mr Rawlings signed the NDC manifesto with human blood.
Two newspapers in the second week of May, 2007 broke assassination plot against Hon. Haruna Iddrisu, MP for Tamale South and the Spokesman for the NDC Parliamentary caucus.
One cannot go to sleep when you have Mr Rawlings and a party like the NDC around. The young chap was to suffer that ill fate because he has an independent mind and does not allow the 'Rawlings final say syndrome' within the NDC to affect him. The other reason is Hon. Haruna's attack on the man who speaks the mind of Mr Rawlings, Victor Smith.
The framers of the killing plot had planned to make it looks as if Hon. Haruna was coming from his girl friend's house, got attacked and killed.
Folks, do you remember what happened to Alhaji Mohammed Mumuni, 2004 running mate for the 3 time loser, Prof. Mills? He was almost snuffed out. The reason given to the incident was that Alhaji Mumuni was coming from his girl friend and got involved in that accident which almost took away his life. NPP was accused and Alhaji Mumuni promised to speak out but never did. It later came out that the plot was from within. Now, are the two plots not the same? Is it not the same reason given to Alhaji Mumuni's failed elimination plot that was planned to be given for the defused plot on Hon. Haruna? There is more to this Haruna plot story than what meets the eye.
It will be recalled that Obed Asamoah, Kwasi Botchway and Frances Asiam were severely beaten and almost killed under the NDC to the extent that Mr Rawlings was praying for their souls' whiles they were alive. All because they were independent minded like Haruna Iddrisu. And also for refusing to tow the thinking line of Mr Rawlings and kowtow to the fluff up of the NDC's founder.
The late former Vice President, Kow Nkensen Arkaah, who was the godfather of Mr. Rawlings and close friend of Mrs Rawlings' father, was beaten by the former President for speaking his mind. Surprisingly, it was Mr Arkaah who intervened for Mr Rawlings to get Nana Konadu's hand in marriage when the latter's father had refused to give his daughter to Mr Rawlings to marry. What? The reason? Your guess is as good as mine.
In fact, it was the late Arkaah, whom Mr Rawlings beat leading to his death, that actually gave Mrs Rawlings hand in marriage to Mr. Rawlings.
Prof. Mills is also rumoured to have been whacked by former President Rawlings for speaking his mind on several occasions. Is it true? I don't understand why people should still continue to be and support a party with no internal freedom of speech.
With all these NDC history to guide us, I can't say the NDC has no hand in this operation kill Haruna. We should therefore be mindful of how some of us are trying to brush this story aside. Hon. Haruna should not allow himself to be forced to discard this assassination plot.
We are all in danger including the NDC supporters and its members like Hon. Haruna Iddrisu. If this blood thirsty NDC can do these to its own members, how much more you and I. We should all as a country, join forces together in making sure the NDC and some characters within it cannot be traced in our political history.