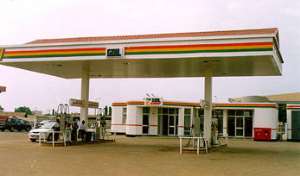 Prices of petroleum products will go up from Sunday. The price adjustments will range between 6 and 8 percent across board, with premium receiving the highest price increase.
The increment follows hikes in crude oil prices in the world market ranging between 65 and 67 dollars a barrel, the highest this year.
The prices, according to analysts have been affected by the tension between Iran and the West.
On the local market, prices at the various filling stations are expected to vary from one station to the other because of the ongoing deregulation dispensation.
The Chief Executive of the National Petroleum Authority, John Attafuah is confident that prices of petroleum products will come down eventually from competition to be engendered by the deregulation.
Meanwhile some oil marketing companies say they will effect the new prices from Monday even though the increases are expected to take effect from Sunday.