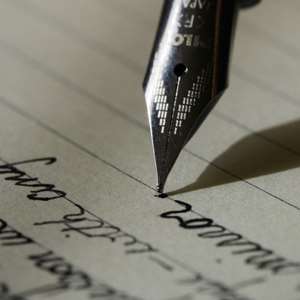 As a man of patience who believes in integrity, honesty and fairness, all I do, I justly do it humbly with the fear of God to the best of my knowledge. Therefore, I want to gratefully inform Nigerians why they have not been seeing my articles like I had promised, or like it ought to have been, and to thank those behind the reasons, and appeal for the understanding and cooperation of all. I equally want to re-emphasize that I know the "Mama put" seller.

Fellow Nigerians, it is evidently clear to all that it is no longer a news that the Nigerian community in Austria has been embarrassed for too long now due to the poor quality management by the National Association of Nigerian Community Austria (NANCA) and the executives of the Nigerian ethnic leaders in Vienna on the reports against "Mama put" inside the Nigerian Embassy hall, €50 and €30/€100 extra visa and passport charges one must pay at the Nigerian Embassy as administration fees after paying for the recommended amounts at the Nigerian Immigration Services website etc. At this juncture, it is imperative to inform all that I have heard from two people who called and told me that they were not asked to pay any extra charge for their passports that were processed. It is a very good development if it is permanent and applicable to all. For that reason, we can say kudos to the Nigerian Embassy in Vienna for having listening ears to the yearning of Nigerians in Austria.
I personally find it very important to inform you all that since I started to react to NANCA and ethnic nationals' articles a lot has been going on underground. Many Nigerians and groups have called me and have tried and are still trying to see how the issues could be amicably resolved. And the first thing each group did was to ask me not to write or publish anything until their intended peace process begins and ends, which I have been obeying. Some people and groups have tried but it never worked-out, but currently there're two groups and three different individuals with the same mission of finding peace. Two of the groups have informed me that they have reached other parties and will get back to me again on a date for a peace talk, while the other three individuals have not called to give me any feedback.
Even though some people are of the view that the moves are coming too late, but as a peacemaker myself, I appreciate the efforts putting in so far by all to find peace. It is never too late. Importantly, whether the peace talks turned or would turn out positive or not, I say thank you. But please I have a plea.
The issues are lingering for so long and are getting boring, and events are overtaking some of the things I ought to say or have already addressed in my yet to be published articles. We should please not allow this to be a distraction to the main issues raised. Please, I kindly appeal that we hasten the meetings for the peace process so that we can move forward.
While I appreciate a million times the efforts of various groups and people working for peace and say thanks to you all once more, I appeal to all who are interested to hear what I have to say to please be patient and support the moves to give peace a chance. Even in war times, round table discussions have always been the solution.
The truth of the "Mama put" seller inside the embassy
The woman doing the "Mama put" business inside the Nigerian Embassy is the Vice-President of NANCA, therefore gullible minds may not be able to overcome the emotion of calling a spade a spade.
She is a very nice woman. I know her and her husband. I have said this before and want to re-emphasis it that the best gift I have gotten from any individual that is not a family member came from her – a quality and expensive shoe. Why I got the gift is not for the consumption of the public. It will always be between her, her husband and I.
She has been castigating me for my stand. Being a hard-working woman trying to justly make ends meet like me, I can understand her and know how she feels. I say so because I am a man who came from a very poor home and is still struggling to survive genuinely. So, even though what she is doing by reprimanding me is not the best but I feel her misery, and no matter the circumstance, I will never reply her nor mention her name in my articles, unless she goes to the extreme and it becomes absolutely necessary. But she should know that I don't hate her and will always see her as a sister. What I did with my report was just for the benefit of all and for the sake of the image of Nigeria. It was not a personal thing but an action driven by principle.
For many who may think contrarily, I have done what I felt was the right thing to do and I'm done with it, and whatever the embassy or the Federal Government of Nigeria decides or does with the selling of food inside the embassy is no longer my business. The only problem I see now are the extra charges because we all are directly involved and the issues should be followed to a logical conclusion.
However, it is vital that one understands that there is no way one will address how poorly issues were managed to escalation by NANCA that the "Mama put" business inside the embassy will not be mentioned.
Uzoma Ahamefule, a concerned patriotic citizen and a refined African traditionalist, writes from Vienna, Austria.
[email protected]
+436607369050 (Please, WhatsApp messages only)