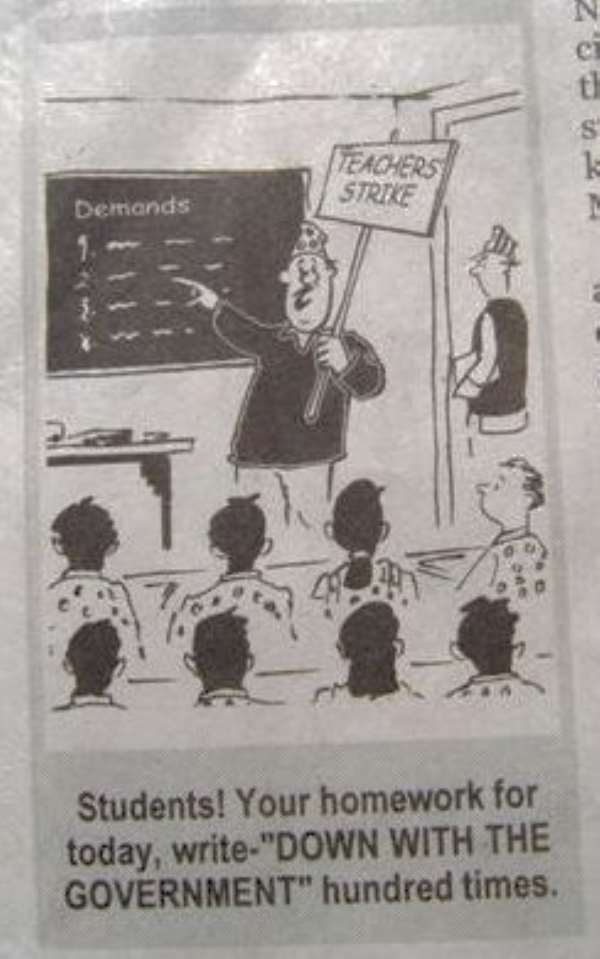 In a few hours, I had finished reading it. When I put it down finally, it was as if I was saying goodbye to a very, very good friend of mine - but yes, Mr. Chips was a very, very good friend of mine. He was the teacher we all loved and still do.
Mr. Chips never quite made it to the top, administratively speaking, but he made it to the top in a bigger and more lasting edifice: our hearts. I wonder how many of our current crop of graduate and non-graduate teachers have met Mr. Chips and I wonder even more loudly what Mr. Chips would of thought of something called NAGRAT.
As so often happens with such gems, you tend to lose them easily from whatever little library of books you have. I lost my copy years ago. With this NAGRAT strike threatening to tip over our basket of school children into the abyss of ignorance, I have fondly been yearning for a copy by my side.
Goodbye Mr. Chips, like the subject this endearing little book sketches, is one of those products of genius that make you fall in love with a profession or professional that you would not normally associate with heroism - the heroism of the human spirit.
Mr. Chips is for me, one teacher I can never forget, not because he is an angel - no, not at all - but precisely because as a human being, he makes the rest of us feel so mortal and base!