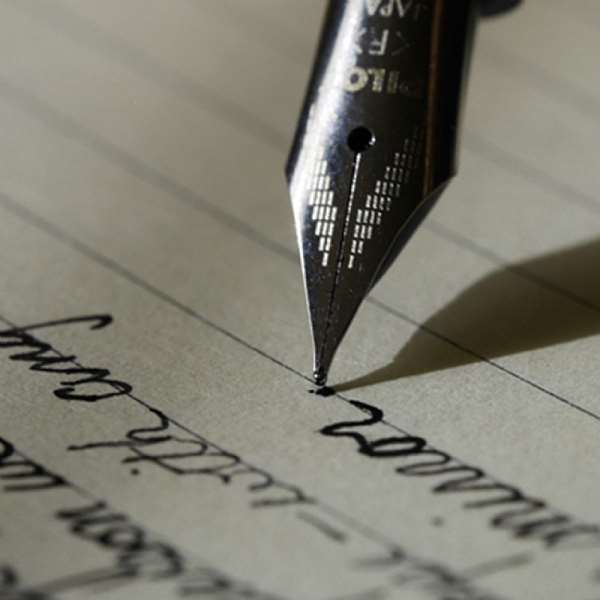 The Northern politician has never ceased to amaze me. His modus operandi, his thought process, his actions, his words, and the extent to which he will go to please his bosses – nevermind the cost to society – are all astonishing to me. By 'Northern' I'm counting the three northern regions of Ghana – Upper West, Northern, and Upper East Regions. Out of the 230 parliamentary seats in Ghana the North has 49, representing 21% or one-fifth the number of seats available. They are therefore, collectively, a force to reckon with. They are no pushovers when it comes to numbers. Of these 49 seats, the NDC has 33, the PNC 4, the NPP 11, and one seat belongs to an independent candidate.
The Northern parliamentarian or politician represents a constituency that is one of the least developed in the country. His/her constituents are some of the lowest educated people in Ghana. They often lack basic social amenities like portable water (that is water which is clean enough to drink without jeopardizing one's health), decent housing, well-equipped schools, access to healthcare facilities, and an acceptable road condition, amongst others. Manufacturing industries are almost nonexistent. The main job opportunity or source of income is agriculture, and like the other parts of the country it remains rudimentary. Hence, their income levels remain low, along with productivity.
The lack of these basic amenities and the unacceptably high illiteracy rate – with its concomitant negative impact on development – is not due to any fault of theirs. It's the result of decades of neglect by those in charge. It predates modern Ghana to the colonial era when the colonialists viewed the North as 'not in their strategic interest'. Hence, they did not pursue any serious developmental agenda there. The colonialist was interested in the mineral resources, the timbers, and the cash crop of cocoa in the South. Hence, he concentrated all resources in the South in laying the foundation to exploit these natural resources – building roads, rails, etc in tandem. Since independence, very little has changed. The North continues to be marginalized and underdeveloped. The onus on the Northern politician/parliamentarian of today is therefore great. I have no envy for the enormous task they have or face. But such a huge challenge also presents great opportunities to the Northern politician. If he plays his cards well, he's in the position to effect a great positive change on the lives of hundreds of thousands of people. Such a change will have a trickle-down-effect on generations yet unborn. If the Northern politician is able to empower his people to break the entangling chain of ignorance and poverty the chances of future generations living in abject poverty or low socio-economic condition will greatly be diminished.
Sadly, the Northern politician has continuously failed his people. He exploits the gross ignorance of his people to his own parochial benefit. He 'miseducates' the vulnerable mass to vote for him, but as soon as he settles down in Accra he forgets about them. The comforts of Accra and of his office causes a four-year retrograde amnesia – he forgets about the serious condition of his people and the enormous task at hand until his term of office has elapsed and a new election is staring him in the face. Only then does he seem to remember the abject poverty and the sufferings of his people. But by then it's too late to effect any sustainable change in the people's socio-economic condition. So what does he do then? He buys t-shirts, towels, basic farm implements, and a few items to distribute it to the people. If they are lucky they'll get a corn-mill installed in their village. In short, he exploits the ignorance of his people during election time to get himself back in power. Back to the comforts of his office. How sad!
A classic example of the Northern politician is seen in Hawa Yakubu, the former NPP MP for Bawku Central. This lady was one of the most energetic and articulate parliamentarians in the country. She was a hardworking lady and was always fighting for her constituency's interests. That is, until she landed a place at the so-called ECOWAS Parliament in Abuja, Nigeria. Hawa Yakubu then, probably by an act of omission, immersed herself in her new position to the neglect and detriment of her constituents – Daily Guide. She enjoyed mingling and mixing with Nigeria's flamboyant and ebullient social elites in the Nigerian capital and lost focus of her duty at home until it was time for the 2004 elections. Then she rushed back home alarmed that she had lost faith with her constituents. No wonder she lost her seat in Parliament and with it her position in Abuja. Hawa was a stalwart in the NPP administration and had she used her position of influence effectively, she was in a position to cause some positive change in the livelihood of her Bawku Central constituents. But she blew it. Just like that!
The Northern politician is a well-educated person. He's in tune with his culture and definitely is abreast with the history of his own people. He knows that his part of the country has the unenviable record of being the most unstable and volatile part of the country. Yet what does he do? In times when his people need him the most to use his deep intellect to calm explosive situations the Northern politician rather sees it as an opportunity to make the news and get himself into the limelight. When the atrocious regicide at Yendi occurred, which caused the Ya Na to lose his life along with others, Drs Wayo Seini, Yahuza Gomda and Adam Gamel Nasser were busily exploiting the rift in the royal family for parochial ends – using this sad incidence to get back at their perceived rivals or enemies by bringing them down from their 'high horses' and to launch themselves into high political offices. It's clear that these three men who all live in the comforts of Accra and were not present or eye-witnesses to this primitive crime self-appointed themselves as spokesmen for one of the factions in the regicide – the Andani gate – and played a great part in pouring fuel and venom to the already volatile and explosive situation. Instead of being peacemakers they became part of the problem.
Their serial press conferences, threats, innuendos, and their false accusations of individual personalities finally embroiled them in a lawsuit. An Accra Fast Track High Court awarded 500 million cedis each against Dr Seini Wayo, a lecturer at the University of Ghana, Legon and two others as damages for publishing malicious and defamatory stories about four government officials. The court further awarded 50 million cedis cost against Drs Wayo, Yahuza Gomda and Adam Gamel Nasser. Lt Gen. (rtd) Joshua Hamidu, former National Security Adviser, Major (rtd) Abubakar Sulemana, Alhaji Malik Alhassan Yakubu, former Minister of the Interior, and Alhaji Aminu Amadu filed the writ against the defendants for accusing them of being partly responsible for the death of Ya-Na Yakubu Andani II, Chief of the Dagbon Traditional Area and 40 others. In its judgment, the court, presided over by Mr. Justice George A. Aryeetey noted that it was necessary to look at the conduct of the defendants before, during, and after the suit. The court was of the view that after the suit had been filed at the court; the defendants went ahead with a number of publications despite the Wuaku Commission Report and Government's White Paper exonerating them (the plaintiffs) - GNA. Dr Wayo, after the Wuaku Commission Report was out still "accused the Attorney General and Minister of Justice, Nana Addo Dankwa Akufo Addo of manipulating the media reports to help exonerate key government officials who were allegedly accused of complicity in the matter." In effect, by their false allegations they succeeded in removing from office some of the most influential Northerners in the new Kufuor administration – people who could have easily been the voice of Northern interest in cabinet and who had the ears of the president. How myopic they were!
To those who may not know, Dr Seini Wayo was a Vice-Chairman of the NPP who quit his position on 11th September 2000, 3 months before Mr. Kufuor became the President-elect. According to Dan Botwe (the Minister of information), this was because "he was not nominated as the running mate to Mr. J. A. Kufuor in the 2000 general election" – PFM He then became a bitter opponent to the President and eventually became the NDC MP for … you guessed it . . . a Dagbon area – Tamale Central in the 2004 election. Since he got the position he wanted, thank God he has toned down his inflammatory language and has in fact been making good contributions to the august house. One hopes that he'll extend it to the peacemaking process in Dagbon. The other two are staunch opposition members. Let peace prevail in Dabgon.
Remember Gizelle Yadzi? The queen of contradictions. The Iranian lady obviously sponsored by those who had just lost an election but were trying to unpopularize a re-elected President by smearing his name with wild-goose allegations so that they could probably sneak through the backdoor of power a third time. One of the men behind her was Alhaji Bature Iddrisu, a political-activist media-man, and one of the co-host of Radio Gold's "Alhaji and Alhaji" program. Alhaji Iddrisu co-hosts that program along with Alhaji A.B.A. Fuseini on the FM station which is owned by Ato Ahwoi – the NDC party's research director. Alhaji Bature Iddrisu at the height of the incoherent allegations of Yadzi quickly inaugurated a new non-governmental organization from thin-air and called it Friends of Truth. He immediately appointed himself as the Chairman of the Friends of Truth and held a press conference in Accra where he said his organization seeks "to make whatever the Lady [Yadzi] has at her disposal available to CHRAJ in pursuance of the truth and nothing but the truth" by facilitating her coming to Ghana - GNA . But up till now, no one knows what he's been doing – their Madam is till not in Ghana. What efficiency! Talk about a one-man bureaucracy!
Only God knows what has become of his Friends of Truth organization. Since it's a non-governmental organization I hope it's a registered one, otherwise he might be making himself vulnerable to allegations of breaking the law. My fascination with him lies in how quickly he'll make himself available to his masters' whims. In order to accomplish their 'dirty jobs'. I wonder if he has any non-governmental organization that seeks "to make whatever is needed for development in the North available". Alhaji Bature is in a position of privilege. And he must know this! He could use his position to enlighten a million minds and free them from the yoke of perpetual subservience to 'the powers that be' or he could use it to deepen the darkness of ignorance that our fellow brothers and sisters – who were not so lucky to have had the opportunities he had – continuously experience. He could use his position of influence to enlighten our brothers and sisters in Nima, etc to educate themselves via formal education and not accept their current socioeconomic situation as normal, where they are continuously used and discarded by politicians – to cause mayhem on their fellow citizens. But with his co-host, they have rather chosen to provide a platform for inflaming the Dabgon issue. I challenge him to give this deep thought.
Don't we love Bagbin! How could anyone not love him? So intelligent, so articulate, so politically cunning, and yet so benign. One minute his says 'this', another minute it's 'that'. When he came out with his concocted story or his delusional meeting with the Ivorian President Gbagbo and stated that Gbagbo had confided in him that the international community had lost faith in the mediatory work of then ECOWAS Chairman, President Kufuor, "Mr. Sery Bailly, Member of Parliament and Former Minister of Education in Cote d'Ivoire denied that Ivorian President Laurent Gbagbo had held discussions with the Minority Leader in Parliament, Mr. Alban Kingsford Bagbin. He said: "President Gbagbo has never heard the name before or met him for any discussions. I don't think we need such remarks with the commitment shown by President Kufuor to ensure that peace returned to Cote d'Ivoire."" - GNA . After being condemned by all well-meaning Ghanaians, Bagbin did the honorable thing, he apologized "to all Ghanaians, President Kufuor, Ivorian President Laurent Gbagbo and their Burkina counterpart Blaise Campaori for the statements I made about them." He also asked for forgiveness from the diplomatic community in Ghana, aware that the unfortunate incident does not only constitute a breach of confidence but also an act of irresponsibility on his part – Network Herald . However, three months later, in a headline: Ivorian Crisis Vindicates Me, this same Bagbin stated "When I said it [that the International Community had lost faith in President Kufuor's mediatory work], for three solid weeks the media gave people including my political opponents the opportunity to abuse me. Today what do we see? I didn't lie. I just don't talk for the sake of it. I said the rebels and the international community had lost confidence in President Kufuor that is why they withdrew their ministers from the unity government. I said it" – Network Herald . In effect, Bagbin ate back his apology and for a second time committed "an act of irresponsibility! Unbelievable! Yet, Bagbin is an honorable man.
Then there was the Dr. Anane vetting. This was a minister was had committed a great immorality by breaking his marriage vows in committing adultery with a lady she was supposed to work with and not sleep with. The result was a baby. Raising the standard of ministerial vetting in Ghana, Bagbin put on his moral cloak, and like a pope, subjected Dr Anane to a barrage of embarrassing questioning. "Mr. Bagbin, Minority Leader in Parliament and a member of the Committee took time to explain to the nominee that as a Minister of State, what he did in private was of importance to the nation" – GNA. But you know Ghanaian rumors…word from the "palm-wine talk shop", the grapevine was that he himself had impregnated his own sister-in law. Of course, he denied it…initially. "It is untrue that I have impregnated my sister in law and I don't have any child with any of my sister in-laws and I have not neglected my duty as a father to any child anywhere", he said – JoyOnline . "The Minority Leader in Parliament, Hon. Alban Sumanu Kingsford Bagbin, has finally confessed to having had a sexual relationship with his wife's 17 year old sister but added that it is an acceptable traditional practice" – PFM . Ei, Bagbin…Christian-now turned-traditionalist to perpetuate a backward tradition! So it's an unpardonable sin for a married man to impregnate another woman but not that a big deal if the woman is their own 17 year-old sister-in-law, more so if she did not get pregnant. Nsem Ewor world!
Then again, when the NDC press started making noises about Chief Kufuor's purchase of a hotel for which he effected payment with loans from local banks, Bagbin took up their case. "Minority leader in Parliament, Alban Bagbin in an interview says the NDC will conduct an INDEPENDENT INVESTIGATION into the case before seeking signatures of members of Parliament to file notice for IMPEACHMENT against the president. He is hopeful that the investigating team will finish its work on time to enable the minority file a notice latest by mid-June. Quoting Article 69 (4) of the 1992 Constitution, he says the minority's task will be to prove that the president has acted in a manner that puts the name of the presidency into disrepute." – JoyOnline . NDC is now an independent organization? That sure is breaking news! Where's CNN? But for Bagbin I never knew that the minority party in parliament were INDEPENDENT and could conduct an independent investigation. Meanwhile, the same minority rejected a constitutionally empowered independent body, CHRAJ, as credible enough to conduct investigations.
But overall, Bagbin is a good man. He sometimes overzealously performs his role which leads to huge blunders. My only wish is Mr. Bagbin would channel as much energy as he expends to please his masters to Ghanaians or that he will not seek his self-interest first. Like when he appealed for a pay raise when everyone else was sacrificing "Minority Leader, Alban S. K. Bagbin is crying for better conditions of service at a time when the country has been declared HIPC. "Looking at the role I play in this august House and outside, I receive ¢1,776,950 (=$220) a month which is nothing to write home about," he said" – The Chronicle. Yeah Bagbin we know. So do our farmers, teachers, nurses, doctors, etc.
Moses Asaga? O Moses! Moses! Moses! What should I say? This man is no politician. Take for instance his statement against the Finance Minister's decision to read the budget earlier than usual…"The intention of the Government to release the 2006 Budget in November instead of the conventional practice of the First Quarter of the New Year has been described as disastrous by the Minority Spokesperson on Finance, Moses Asaga. In a statement to The Statesman the MP for Nabdam said the decision to read the 2006 budget months earlier has "no merit and is flawed with inadequacies."" – Statesman. This was when the Finance Minister, Mr. Baah Wiredu, had already stated that the decision was to "allow early disbursement so that public institutions, especially district assemblies, could better implement their annual programmes." Moses will rubbish anything the government does if it means raising his income levels "looking at the role [he] plays in [the] august House." "Better to remain silent and be thought a fool than to speak out and remove all doubt."- Abraham Lincoln.
If anyone can have a huge effect on causing a positive change in the North, Bagbin will be such a person. I hope he'll grab on to this challenge and work assiduously to improve the condition of our Northern brothers and sisters. For one, his call on "people from the Northern Region to unite and pool their resources to fight diseases, ignorance and poverty that" has "affected their socio-economic development" was very appropriate. He said also said "the period of confrontations among themselves should give way to consensus building and constructive criticisms, adding "these should be the last resort in case of any misunderstanding or disagreement. We need to make constructive engagement as a people to carve out a vision for the nation. "Development does not know ethnicity or political parties""– GNA . More of that, Honorable! In the meantime, out of curiosity, I want to know if he has refunded our 68 million cedis back to the Ghana Ports and Harbors (GHAPOHA) just like the Auditor-General requested – GNA.
When in 2002 President Kufuor met the late Chief Justice, E.K. Wiredu, in closed-door the minority led by Mr. John Mahama registered their unhappiness, describing the meeting as "an act of serious indiscretion". "The Minority said the closed-door meeting… has the real potential of casting doubt on the integrity and independence of members of the judiciary. [But] the Chief Justice told the media that the discussions centered on problems confronting the judiciary in the discharge of its duties. In a statement signed by Mr. John Mahama, the Minority argued that problems confronting the judiciary in the discharging of its duties are matters of public interest and any such discussions should have been carried out in an open meeting with the media in attendance." Very well said. But when the President had a meeting with the leaders of Parliament, both majority and minority, this is what Bagbin said "both the majority and the minority sides in Parliament had been looking forward to the opportunity to meet with the president but other engagements had not made it possible and expressed the hope that honoring the invitation will not create suspicion in the minds of the public." So all that noise from the minority against the President meeting the Chief Justice was to get a chance to have their own 'two-man' meeting with him. What hypocrisy. A little circumspection will always be welcome…it will save a lot of ears from noises. After all, this to the ordinary man at Yendi is totally irrelevant and will not in anyway affect his livelihood.
The Northern MPs should form a strong Parliamentary caucus whose membership will be multi-partisan. They should meet regularly and plot a clear path to make things happen in the North. They should speak with one voice and relegate to the background their partisanship, bringing the interest of the common man in the North to the foreground. If they are able to achieve this then they'll be able to bamboozle their agenda to the front pages of the national agenda. Only then will we begin to see dramatic changes. Otherwise, they'll continue to disappoint their people. But in the meantime, it will help if they'll take it upon themselves, and work in tandem with the community leaders, to enlighten the so many benighted ones who continue to wallow in the doldrums of ignorance and are used by selfish politician as disposable citizens. None of these recommendations will yield anything if they (the Northern politicians) do not start with a change of their own character and ambitions. "Be the change you want to see" in the North. Views expressed by the author(s) do not necessarily reflect those of GhanaHomePage.