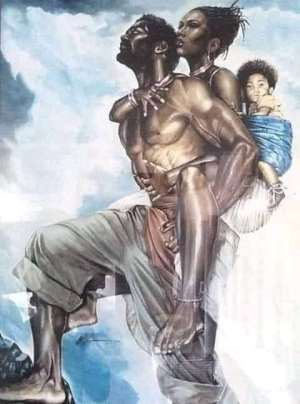 I'm not an economist but I believe that some homegrown measures can mitigate the economic problems Ghana is facing to withstand the incoming dire economic crisis the world is about to experience.
Before the cabinet retreat, the government had two options on the table to choose from.
1. Go to the IMF (International Monetary Fund)
2. Go to GMF (Ghana Monetary Fund)
Choosing option 1 was going to tell the world that, we aren't credible enough to manage our economy. So kindly come in and put us inline (be our security). Such policing from the IMF for us to look good in the sight of the world was going to come with several unfavorable conditions.
i) freeze on employment
ii) several state intervention programs will come to an end.
iii) the government's flagship programs will probably come to an end.
iv)borrowing by the state will be restricted.
v) government's expenditures will be reduced drastically and others.
Why do we need IMF to police us while we can do these things and more on our own to rescue our nation?
Must we run to IMF all the time whenever there are economic issues that could have been dealt with internally?
Going for option two will be the best. Because it will tell the world that what our first president, Dr. Nkrumah, said about blacks' ableness in managing their affairs was and is right.
We shouldn't let ourselves down by running to the IMF anytime we are faced with challenges that aren't beyond us as a nation.
We can do whatever IMF will compel us to do plus others and if these measures are implemented with dedication, we shall see the desired results and more.
In addition to what the IMF will require of us, we can do the following;
1. Change our educational system from office-oriented courses to field-oriented courses.
2. Enforce our laws on corruption to the letter. We have failed woefully to be law enforcers. We are good at making laws but its enforcement is where our major problem is.
3. Enforce laws on taxes. If we can do this per the current laws of the land, nobody can dodge the payment of direct taxes. How does a country of over 32m population, survive on only 2m of her population?
The backbone of the nation will break if we don't rope in more contributors.
4. Cut the central government's expenditures. The presidency should reduce wastage. The number of staff at the presidency should be cut drastically. It will reduce the fuels used by the Presidency as well. The number of appointees in state institutions should be reduced massively. This will tell the ordinary Ghanaian that you're serious and they will give you the needed support.
5. All monies stolen (per Auditor General) must be retrieved. Monies in billions are stolen every year. Such monies can salvage the economy with no need for E-levy.
6. We should have massive investments in agriculture. What has been done over the years has not given us the needed results. If they have, we would not be importing everything eatable into the country.
7. Ban the importation of certain foodstuffs: rice, sugar, fruits, chicken, tomato, onions, plantain, salt, cow feet, intestines, maize, and all other vegetables.
8. Enforce laws on forex trading. The black market for forex is killing our cedi (GHS). Even right in front of the Airport police station, people are doing illegal forex trading. Meanwhile, most of these people are not Ghanaians. They're from Mali, Niger, and Nigeria.
9. Our big men should stop seeking health care abroad. We should equip the hospitals to meet international standards. Seeking health care abroad helps create opportunities for the citizens of those countries and puts pressure on our cedi because dollars are used for such health care.
10. Scrap nurses and teacher trainees' allowances.
11. Review the free SHS to make it only free tuition and equip all community schools to meet the best standards. Whoever wants boarding for their child should pay for it.
12. We should give grants to our pharmaceutical companies to focus on manufacturing rather than being importers. If we invest heavily in this, all dollars sent to India and other countries will stay to expand our economy.
13. Lastly, tax exemptions must be scrubbed. Most companies given these exemptions abuse them to the detriment of the nation. So why continue on this path?
We can build our nation ourselves without going to the IMF.
#MmereDane