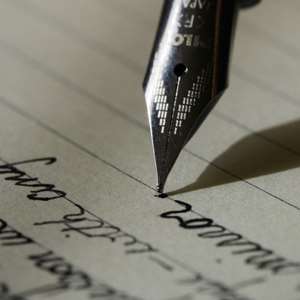 In the 23rd March 2004 edition on ghanaweb, the whole Ghanaian populace witnessed the most hollow and unguided statement ever made from Ex-President, Mr Jerry John Rawlings describing President John Agyemkum Kufuor as a disgrace to Ghana. Without subjecting his reasons to greater analysis, this statement coming from no mean a person is very much worrying because at this point in our nation's development, trying to carve a path for good governance, rule of law and participatory democracy, one would expect that the only surviving Ex-President of this our dear nation, would have played a unifying and fatherly role, exhibiting a high degree of tolerance and diplomacy in all his dealings both locally and internationally. But since he was ousted from office after completing his two terms in office in January 2001 and his party conceded defeat in the December 2000 presidential and parliamentary election, his utterances indeed have not been very much appreciated and as a matter of fact have not served this nation any good.
If one is to do some small checklist on Mr. Rawlings and President Kufuor's records, the obvious conclusion one can make is that these two gentlemen are parallel in every respect and there is no point that some form of alignment can come into the picture. For example, Ex-President Rawlings was media phobia and never saw the wisdom to meet the press and treated them with contempt. He assaulted his own Vice President at the Presidency and never saw eye-to eye with Mr. Arckaah who is now in blessed memory. People were given wicked haircuts at the castle and witnessed his commandos over turning taxis at the least opportunity. Just last week he demonstrated one of his innate attributes again by assaulting another person at Ashiaman. He is credited with the organisation of counter demonstration against 'Kume Preko' March in 1995 that witnessed some shooting and killing of four innocent persons and as we speak, the perpetuators have not been found and brought to book.
He said in Wenchi just four days to the historic election in 2000 that "If Kufuor wants to govern, then he Kufuor should be given a portion of land in Wenchi to rule. All these characteristics of Mr. Rawlings cannot be applied to President Kufuor. In assumption of office in 2001, he kept faith with the people by repealing the criminal libel law, which has boosted the image of Ghanaian journalists, who now practise journalism without fear or favour. He has on continuous basis since he took office, subjected his entire government to media scrutiny where journalists ask any question of interest and I think this is a big plus for the government. This is something he Mr Rawlings could not do during his nineteen-year reign. Freedom of speech and the rule of law have now been elevated to higher pinnacle and a true practice of democracy is vigorously being displayed in the politics of Ghana today. The castle has now become everybody's home where people have free entry and exit and the acute haircut syndrome has ceased. Clearly, there is no need trying to match the two because it is very clear on the wall and those who have good eyes see and recognise it.
However, my worry lies in the fact that the National Democratic Congress (NDC), still plays allegiance to Mr. Rawlings and the worst of its all is that of the strong alignment of Professor Mills with him. There is a saying in Akan which reads "Kyere me wadamfo na menkyere wo suban" which literally means " Show me your friend and I will tell you your character" If Professor Mills will continue to play submissive role to him, and associate himself with every action of Mr. Rawlings, then by simple logic he should be aware that he is fighting a lost battle.
Ghanaians thought that having now been elected the Flag bearer of the party at congress which was equally fought; and Professor Mills telling Ghanaians on every platform that there is a new NDC, would be his own man and take a path that has no linkage to the past of misdeeds, only to hear Professor Mills himself saying that they are going to use Rawlings in this year electioneering campaign because he is charismatic is quite unfortunate. Popularity of a person can have both positive and negative consequences. Any outburst from Mr. Rawlings is doing more harm than good to the party because all his utterances and public actions are inimical to the very election objectives NDC has set for itself. It was very surprising that all the NDC gurus support the idea of using Rawlings' popularity to gain political power but if your research department would do a critical review of the impact of Rawlings' charisma and utterances on the forth coming elections it would have shown that NDC is rather loosing votes on every outburst from him. Any outburst from him has something to do with revolution and Ghana has passed that era and makes Rawlings not so much important in the politics of today. If NDC as a party will continue to defend Mr. Rawlings whenever he delivers such unguided speeches, then by implication, the party and its top hierarchy support all his actions. You should also be aware that it was his bad governance that Ghanaians rejected NDC in 2000 general elections. Therefore if truly NDC wants to rule this country again, then it has to put on a new cloth devoid of any traces of Rawlings. The generation of today is not interested in your idol and the earlier you dump him the better for you.
If Professor Mills and John Mahama- MP for Bole who is seen as a potential running mate of Professor Mills share the same view of taking advantage of Rawlings popularity, and defending him all the time, then Ghanaians are afraid to entrust the governance of this nation into your hands because Ghanaians will appreciate to live in poverty but enjoy the basic fundamental freedoms of life which the NPP offers the nation. How do you convince Ghanaians that you will not be a rubber stamp President?
Some of us think Ghana has come a long way where the past will forever be forgotten so that we move this nation forward towards economic prosperity. What kind of charismatic qualities NDC going to draw from Rawlings to boost their chances during the December polls? Are you going to mount him on stage to bully innocent people and use that as a campaign message and win the hearts of Ghanaians? Certainly this attempt will backfire because the days of Rawlings is over in Ghana and any party, which dares to tap any of his qualities and pay homage and allegiance to him would be living in the past because politics of today deals with issues and not popularity and charisma of certain individuals. We are thriving to change the fortunes of this nation economically and the struggle for political liberation and independence, which sometime ago required charismatic leaders, was gone forever. What we need now is a leader with a vision, whose thinking is beyond what is happening today.
It is important that political parties be aware that they are dealing with sophisticated and literate Ghanaian electorates who pay little or no attention to politics of lies and deceits. If these worked perfectly in the past because of political immaturity, ignorance and lack of knowledge, it is now over. No Ghanaian now wants to revisit what befell on us between 1979 and 1992. The dark days that characterised Ghana and many were stripped naked, whipped publicly and disgraced and some even lost their lives are in blessed memory. If Ghanaians now want peace and a party wants to align itself and political fortunes to the person who is the embodiment of this period of brutalities then it is a march towards political failure and the governance of this nation shall never be entrusted to parties of these nature. Going to the past is full of agonies and sad memories and proceedings at National Reconciliation Commission bear unalloyed testimony that indeed most innocent Ghanaians suffered and were tortured without any recourse to justice, all in the name of redeeming Ghana for personal gains.
Ghanaians are peace-loving people. The peace and absolute freedom currently prevailing in the country are our treasured assets and should not be threatened by selfish politicians who are desperate to return to government. As a matter of fact there is nothing that has changed about NDC because they still believe in the ideologies of the past that brought an unimaginable hardship to Ghanaians and the speeches of Mr. Rawlings since 2001 are ample evidences that they want to see Ghana burn again so that unconstitutionally he can clinch unto power.
If Mr. Rawlings and indeed NDC as a party want to come back to government, then they have to change their style. People are interested in political parties tackling national issues and providing alternative solutions to our problems not personalities. We expect NDC to turn on new leave and I think Professor Mills has the capacity to bring this change and transform the NDC party from authoritarian to a liberal party. Allowing Rawlings to take a centre stage in their electioneering campaign is a disaster and if they doubt this they should do some small research and the results would be overwhelming.
In conclusion, there is no need trying to match President Kufuor and Ex-President Rawlings because they are two different personalities, coming from different backgrounds and believing in different political ideologies and having different level of tolerance. I believe that if President Kufuor has acted in the same manner as Ex- President is doing, Ghana would have exploded and Ghanaians know who is disgracing us.
We pray for high sense of tolerance from the government, the opposition and indeed everybody because this period is a trying moments in our infant democracy. Ghanaians voted for NPP to govern this country for four years and if any party think the governance of this country is not being administered properly, then such parties should package their messages to win the hearts of Ghanaians come December.
Cheap propaganda, peddling of falsehood and deliberate twisting of facts do not win an election in this contemporary Ghana. Let the Ghanaian voter decides come December and the electorate deserves to be fed with the right information to enable him or her make an informed decision as to which political party the governance of this nation should be entrusted. The ordinary Ghanaian is not interested in such unguided statements and cheap political talks. Rather Ghanaian voters are very much interested in a government that guarantees their personal liberties and freedoms. The kind of peace Ghanaians are enjoying is enough for them to choose their next leader and any party cannot take that right away.
Let us also remember that any attempt by any group of people to subvert the constitution of this nation will be heavily resisted and the perpetuators crashed. Divide and rule type of politics is the thing of the past and never again in our history shall we allow so-called "Redeemers" take Ghanaians for a ride. We cherish to be Ghanaians and do not want to live in another country.
The battle for political power has just begun and will definitely be won by a party that has kept faith with the people, provided and guaranteed their freedoms and doing a lot to improve their living conditions. Ghana does not belong to a particular person or a group of individuals. In this regard with due respect, the ex-President should be circumspect in his public speeches and let me say that if he does not stop, then any of such outburst will have negative consequences for the NDC party come December elections and beyond
Voters are going to December polls with a clear message and that is they abhor tyrant leaders and value absolute freedoms and peace. Our decisions will be informed by past events and the prospects that await us in the future. Let us all ensure that sanity prevails during and after the December polls. Let us all be law abiding and respect state institutions and I believe we, as a nation shall rise up to the occasion no matter the level of provocation. No Ghanaian should panic because the state is in full control of the security of the nation and its people.
My advice to the government is that they should be well awake because Rawlings and his cronies are up to something. They want to incite all public institutions including the security forces and indeed the general public against the ruling government and when that is successfully done and the general public is unhappy about the government, then they use their 1981 old tactics to over turn the constitution. The government must watch every movement of these power drank people. I am saying all these because it is unthinkable in our political history that NDC will form strong alliance with these small parties. How on earth will the grand coalition allowed Mr. Dan Lartey who does not understand anything about governance be their spokesman given the credentials of Atta Mills and other gurus in the grand coalition? The NDC party is desperate to come to power again through every means and that is why they are hiding behind the "Veil of Grand Coalition" to create confusion and distortions of facts. The government needs to lift this veil so that we see the real people behind. Let me also state that all those who have that dubious political agenda better think twice because never in our history will Ghanaians support such backward and selfish venture.
Let us all practise politics that can move this nation forward and stop undermining governments. Let the good people of this country in their wisdom judge who is a disgrace to Ghana- Ex-President Rawlings or President Kufuor. I end by saying that democracy will thrive and survive because the good people of this nation has chosen that path as a legitimate way of governance and victory shall accrue to honest and peace loving party or parties. Let us seek redress through the ballot box if any. God bless Ghana and its people. Thomas Kwaku Obeng Luleå University of Technology, Sweden Views expressed by the author(s) do not necessarily reflect those of GhanaHomePage.