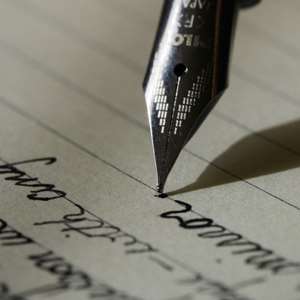 Mr. Owusu-Marfo the Minister of Finance and Economic Development has in a speech read on behalf of the President, H.E. Mr. Kufour at the opening session of a two-day Accountants Conference in Accra stated among other things,
"We are also using our HIPC resources to fight poverty and improve the quality of life for our people…It is a fundamental guiding principle of my government that unless positive steps are taken to eliminate or at least significantly reduce the endemic corruption in our society, all our efforts will come to naught. World Bank is working closely to finalise the Poverty Reduction Strategy Credit" (ghanaweb 09/04/03).
Language may sometimes be deceiving than thought of. The use of certain jargons by businessmen and leaders are often meant to soften other people's radical opinion through emotional talk than the usual act or attempts. Particularly when one deals and hangs on the shadows of the world's financial institutions like the IMF and the World Bank. In their talks and books they display many of these jargons as attempts to prove their assistance and commitments. Certainly such words may not reflect what they intend doing at all. But the world today finds many people building capital assets for individuals and families on the ticket of mass/national resources and tends to gloat openly of their person triumphant.
The IMF and the WB and many international organisations have umpteenth times stated that they are burnt on fighting poverty and corruption. But such institutions end up becoming richer through their borrowing of loan facilities, which are often sealed with stringent imprimaturs. Such facilities have without a rethinking been part of the causes of the economic hardship plaguing the developing countries. In their books such words like fighting poverty may be ambiguous, as they do not see poverty except the rings and shrinking stomachs of people in developing countries. Good, when such people die out of hunger it also means they have helped to fight and eliminate hunger after all they are no more alive or around and so they go away with poverty, right?
The World Conference at Bretton Woods in 1930 was to seek to the reconstruction of poor economies around the world, which has been created by the II World Wars. The outcome of the meeting was the formation of the two World's financial institutions - WB and IMF - to see to the course of the vision through loans and logistical assistance. Within the span of its assistance these bodies have come up with many development theories and programs aimed at addressing poverty and develop economies. Ghana has had its share of the troubles in Structural Adjustment Program (SAP) and Enhanced Structural Adjustment Program (ESAP). Within the 80's when PNDC used autocratic rule to push the program through the throats of Ghanaians the WB and IMF reports never stopped mentioning Ghana for exemplary success of the program. What they never looked or talked about was the power of military regime, which prevented civilians to voice out their feelings and despair. In early 90's Ghana move into the shadows of 'quasi-democracy' and people started expressing freely their disgust at government policies. The last time WB and IMF reports mentioned or talked about SAP and Ghana was in its 1992 papers.
The two bodies know very well of their inability to solve the problems of developing countries. Count examples and one sees the desperation of failure of Argentina and Brazil. These are two very good examples of countries, which wholeheartedly followed the policies of IMF and WB on intuition. Today, those two countries have perhaps the shakiest economies or among the poor ones in the world that depend daily on external loans here and there.
Ghana has not leant much the lessons of the global power and where to lean one's country on. The shout of capitalism and open market coupled with the leaders desire to poach around the world for and sign any global paper they hear of. There Ghana goes once again in a very fine and undaunted mesh with those world bodies and IMF in particular. Ghanaians have read and seen how the NPP government is in a serious flirtation with IMF than even the NDC era, hopping Ghana's external debt to whopping figures than before.
If such bodies can, they may have really helped to reduce poverty but they are fighting poverty, which they do not see. They call for the support of countries to back them in their fight. But in countries where these bodies are seated, there are civilians who beg to eat. People who cry daily like those found in the environment of Ghana and other countries before they eat. There are people who sit beside the roads in the sun for help. Poverty needless to say is everywhere in the world. It is seen may be with different effects in the most developed countries in the world whose per capita income runs into triple figures. But these bodies do not see poverty around them or in countries where their headquarters are located. They see the one's in the developing world like Ghana and give loans so that they can earn more income to help the economies of countries that are offering the monies.
The failure of IMF and WB policies in helping developing countries do not mean that such bodies do not have noble ideas. These organisations are stocked with some of the best experts in economic scholarship. They may have the wherewithal to handle and offer some of the best alternatives in handling distressing economic life. However, the nations around the world are not like manufacturing companies. They are not true replicas of unitary culture or social life reminiscent of the advanced countries. Developing countries have many things in common. They are places or countries where many tribes are found. Language poses one of the barriers to common reasoning. Places where people can commit their lives to protecting culture and mores than simply money. They are countries where people may not even think that having material assets means enjoying life. They are countries with real complex set up which no one can sit somewhere and plan on paper the how-to of managing their lives. But that is what IMF and WB is burnt on doing through their policies and programs. So do we shudder to see their failure and frustration?
Ghana under Nkrumah joined IMF on 20th September 1957. From 1957 to 2003 IMF and WB have been advising Ghana and offering the best form of assistance. This marriage runs through a period of some 46 years. Ghana with all the guidelines and economic direction from these two bodies moved from little debts to today one of the few Highly Indebted Poor Countries (HIPC) in the world. Among the debt Ghana owes is the accumulation of loans and credit facility from IMF and its sister institution - the WB.
This writer is not sure of the kind of resources that HIPC has, which provides the tools so efficient enough to handle the poverty levels of Ghanaian life as referred to by H. E. Mr. Kufour in his address. Deepening the relationship of Ghana and IMF/WB in playing very serious role in the economy of the complex socio-cultural set-up of Ghana, which they know little about is a further creation of debt. For one thing remains clear that such financial institutions only work on forecasts based on research and programs. Then to recoup their investment they act as consultants to make sure their loans are put in businesses where they can point at as evidences of their support and at same retrieve their loans should legal issues become eminent.
Economic poverty and corruption are funny things. Corruption grows to the highest when poverty looms at the faces of workers and families. Poverty, which cannot be seen except its effect can be handled, solved or good strategic plan can be implemented to make life more enjoyable. If the planning remains classic but implementation is poor, poverty will still persist and grow in its effects. This means that handling poverty is not one way and straight-cut root to Damascus. It is a formalised set of strategy with which policy implementation is visioned and worked for with the participation and support of the civil society. Government alone cannot plan to work with financial institutions at the backdoor for loans hoping by pumping such monies into development projects it will solve the country's economic woes.
Development cannot be achieved or felt if the mass is kept out of programs and strategies. Development will not be achieved or felt if people sit and observe. It not the usual call of saying 'all should support the government' when the people have been kept out of the planning stage only to be told to assist in what they know NOTHING about. Most of the time, the role of the mass is not even stated in the implementation stage except the cry of 'work hard'.
The leaders should be told that development today is not the issue of the government. It is the issue of the civil society. Governments have failed woefully. Local people have lost faith in government machinery towards economic development. The old thought that development of the communities is the sole duty of government is over. That chimera born of falsehood of development roles has ignited local/civil society's (people) efforts for successful grassroots and local community micro programs. The role of the government is to assist local people, offering the suggestions and encouragement to see development thrive in mass totality.
In his article entitled 'Leadership, Free Speech, Rawlings' Press Conference and Ghana's Democracy' which may have been published together with this article the writer ventured in outlining what should have been the role the ruling government may have assumed. To make emphasis here, the majority of Ghanaians still may not know what roles they ought to play in Ghana's democratic process except perhaps to vote and vote. To vote for any party when they are fed up with one. Democracy the writer said should have redefined a new thinking where the ruling government should have posted its to people an understanding of what they ought to do and what they mean by just voting.
In most of the NPP cabinet positions one hears about many 'presidential initiatives'. There are many initiatives, which this writer is again confused with such jargon. Firstly, it could be inferred that it is only the president and his cabinet that is able or doing enough to see to development of Ghana. But the cabinet and the President cannot make any meaningful impact on development of the people if they are not taking part - the major part of the program. So if the government thinks of incorporating all stakeholders then it should not be seen as 'presidential initiatives' but a government effort which means all Ghanaians. Secondly, 'presidential initiative' means the government is trying to do something and not holding to the promise of handling the problems of Ghanaians. An initiative at the presidential level is a cabinet effort and so if it succeeds then fine but if it fails then people should not grieve much for it was just a an initiative. Is that the case?
The writer once again wants to echo the thought and direction the leadership should take as he outlined in his article 'Leadership, Free Speech, Rawlings' Press Conference and Ghana's Democracy'. In that handling poverty is not a day's effort or borrowing loans. Ghana needs to have a realisation, a plan of over some 20 years, which all individuals would have to work for devoid of any political differences and ideology. For Ghana cannot afford to stand or be in debts, keep borrowing money around the globe and claims it is arming itself to 'fighting' poverty. Only financial institutions will be able to do that fight.
What they mean by that fight is to give loans to democratic governments where they are sure of legally retrieving their loans and not military rulers who will run away with their loans such that they cannot pursue it. Those institutions are doing business. They are not simply fighting poverty.
We've got to be smart!
P/s: I welcome criticism and comments