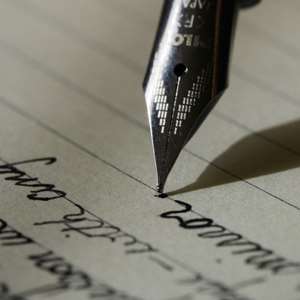 Generally at the age of 45, one is considered matured enough to manage his/her own affairs and this has not been so in the case of Ghana. For many years we have depended on International Organizations such as the World Bank and other multilateral donors for funds and their directions as to how to manage our economy. Even though with all the help from these organizations, Ghanaians are poor, the youth are unemployed, our educational standards have fallen and we have seven thousand and four hundred cedis (C7400) equivalent to only one US dollar. Shame unto the past regime, P/NDC. Dr. Kwame Nkrumah having studied in the United States of America and knew what democracy is all about manipulated the constitution to make Ghana become a one party state. He forgot about the freedom of political expression, individual rights as a citizen, private ownership and so forth to the extent that he imprisoned everyone who tried to oppose his views, putting Ako Adjei, Ofori Atta, J. B. Dankwa and others in prison. I do not think it is a mistake if I say that most of the problems that Ghanaians are facing now was firstly caused by the policies of Nkrumah's administration. Dr. Nkrumah was our first president and did not set a good example. As a matter of fact the coup detat of 1966 by Gen. Afrifa was a relief to most Ghanaians. Ghanaians have had a relief as a result of the Afrifa's coup and started a good road to democracy with the Busia's administration when General Kutu Acheampong from nowhere brought unnecessary coup with the establishment of the Supreme Military Council (SMC). General Acheampong spent seven good years as head of state. The Rawlings coup in 1979 was another relief to Ghanaians just like the one of Afrifa but Rawlings after being praised and honored, allowed himself to be used by power mongers to overthrow a proper democratically elected government (PNP) headed by President Hilla Limann, in 1981. Flt. Lt. Rawlings and later President Rawlings and his P/NDC members had altogether 20 years, almost half of Ghana's present age and look at the mess Ghanaians find themselves in now. The year 2001 was a good one, with the coming to power of President John Adjekum Kufour (JAK) and the New Patriotic Party (NPP) government. Ghanaians needed a change and they demonstrated it through multi-party elections. It is my hope that every country in Africa from now on would be able to change it's government through multi-party elections. Countries of Africa must now face reality. The P/NDC in 20 years put Ghana in a mess. Poor schools in the rural areas, poor infrastructure, large percentage of youth unemployment, mismanagement and corruption in higher offices and at the district level. To check corruption and mismanagement before they happen, Ghana and for that matter African leaders must set up proper government oversight committees (made up of majority and minority parties) in their respective parliaments. Ministerial heads, heads of government agencies and other departmental heads responsible for the management of government resources (government money) must APPEAR REGULARLY before such oversight committees to discuss how they plan to manage their projects and their vision as to how to get to the completion of their projects. Some of these oversight committee hearings must be transparent to the extent that they must be shown on the local TV and broadcast on radios for the people to see. The same thing can be done at the district level. The district assemblies must be empowered to hold oversight hearings with their district government authorities. When such oversight hearings are done regularly, it will ensure (1) transparency in government transactions (2) efficiency in government and (3) government can dismiss who is misappropriating or mismanaging resources. Corruption has become a big problem in Africa that foreign governments are afraid of giving aid to most African countries. The sad thing is that it is the rural folks with less infrastructure who suffer. The judiciary must be modernized with a lot of the Fast Track courts all over the districts of Ghana. The recent decision by the majority concerning the Tsatsu Tiskata's case on the constitutionality of the FTC is not convincing. In the constitution of the Republic of Ghana, article 139(3) states: "There shall be in the High Court such DIVISIONS consisting of such number of Justice respectively as the CHIEF JUSTICE MAY DETERMINE". According to the majority view, the word Division means geographical, that is correct but a Division here could also mean a High court with a technologically advanced systems. The fact that a high court is equipped with advance technology does not make it unconstitutional if it is the Chief Justice who determined it. However, The President, The Chief Justice and The Parliament should sit down and craft a resolution on the FTC, which could easily be approved and signed. After all, the NPP government has the majority. This will ensure transparency in government and is good for national unity. Ghana could set an example of good governance for African countries to follow. Parliamentarians must do whatever they can work to work together. Ghanaians would like to see both majority and minority working together. The minority should not be seen walking out of parliament anytime they disagree with the majority. (Only cowards run away). They must stay in parliament and make their point respectively and then vote NO. They should then come out of parliament and tell the people why they voted NO. I feel the idea of walking out of parliament is due to their lack of understanding of parliamentary procedures and the people see them as doing no work. I understand that the reason for the minority walking out of parliament, is to tell the people they did not take part of the resolution being legislated. An example can be made reference to the reconciliation bill and the recent nomination of Justice Afreh to the Supreme Court. But these acts are disruption of parliamentary practices. Every parliamentarian is entitled to his or her vote, walking out of parliament does not change the numbers in the majority neither does it change the numbers in the minority. I mean if we want to practice democracy and let the people of Ghana to be appreciative of the democratic practices, then all of us must follow laid down rules. Reforms in the Ghana Police Service are very important in the administration of the Rule of Law. I congratulate our president (JAK) for making some effort since his assumption of office. The police must be given modernized equipment and the right people must be hired to get the job done. (The best people with the right skills) Ghanaians would like to see positive results from the police. I suggest that the NPP government hire a lot of university graduates into the police service and pay them relatively well. Attempts must be made to bring crime rate, number of road accidents and the fighting among tribes and Chiefs significantly low. The police must seriously teach drivers all the traffic regulations and inflict very severe punishment when traffic regulations are not adhered to. The country must be peaceful in order to enhance tourism and foreign investment. We need to do everything that will bring money to Ghana for the youth to get jobs and have some hope. Ghanaians needed a change and they did that through multiparty elections. The NPP government must reform the system to the extent that (1) we will have limited government, (2) our government will be locally controlled, (3) we will have personal responsibility and (4) the taxes that we pay to the government will be lowered.
We must not sit down and always expect foreign aid. Locally we must do something to help ourselves. The Asantehene Educational and Health fund must be emulated in many of the districts of Ghana. I am not saying the government should not be responsible for educational and health schemes, but depending on government alone is not enough to solve our problems. We should be able to solve our food problems. I know the NPP administration is doing well in this area. If we are able to produce enough food to the extent that prices of food comes low and every body can afford to go to the market and buy food for the family, then almost all our problems would have been solved. Measures must be put in place to expand existing farms and encourage Ghanaians to develop more farms. Most of the youth are unemployed and my little suggestion is that, the government can help the farmers expand their farms by hiring the youth on a part-time or seasonal basis to assist them increase productivity. It is better than doing nothing after all most of the youth in our villages do nothing all day. It is not their fault any way. This will provide little bit of money to our young folks at the rural areas for them to make some living. Our Post Offices must be expanded to the extent that letters and packages can be delivered to the homes. This must be done in at least all the regional capitals. One big advantage here in terms of youth employment is that our young ladies and gentlemen can get jobs as mail carriers. In terms of private sector development I know that the NPP government have a lot of good ideas and they have started implementing them but they should do more. They must try to give small loans to individuals who are good entrepreneurs in the local communities (I mean the villages) to expand their small businesses to increase productivity. Computer science must be taught starting from the primary to the university level. Just as English and mathematics, computer science must be a compulsory subject at the Junior/Senior Secondary and Technical Schools. Ghanaians abroad should do something to help their country a bit. There are about 2.5 million Ghanaians who live outside the country. They should contribute a little to help mother Ghana. I am very happy that some Ghanaian group overseas called Ghana Cyber Group (GCG) with web sites :(www.ghanacybergroup.com) and (www.gcgbusiness.com) have started some investments in Ghana. I urge every Ghanaian overseas to join. I support the group because of their aim to invest in Ghana for the youth to get jobs. Ghanaians abroad can help in education, proper management practices, technology, the economy, proper democratic practices and health delivery. The government should set up a mechanism which would encourage Ghanaian (Doctors, Nurses, Pharmacist, Engineers, Computer scientist, Manager, Professors,………..) abroad to come home and deliver some services to Ghanaians. Most of them would love to do that particularly during the summer. I support the one currency idea in the West Africa sub-region. We must remove trade barriers and be able to move freely in the region and do business. I even have the opinion that all the West African people must come together to form a Union of West Africa States. We can do it, Ghana we can do it. May God bless our government, May God bless democracy in Ghana and May God bless the Ghanaian people.
YAW BOATEN, MSc. CHEMISTRY, NJ.