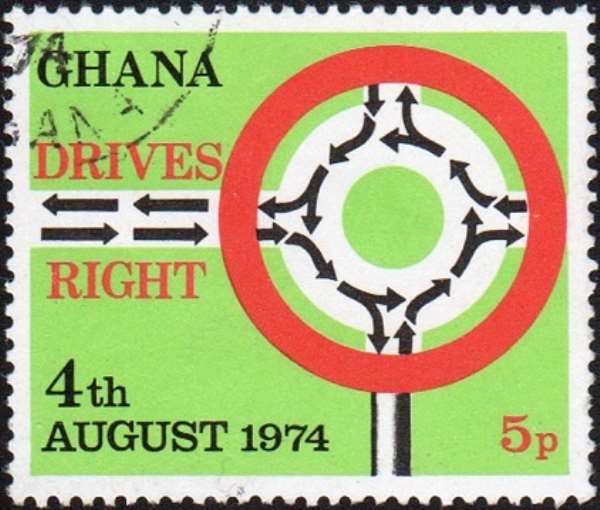 On Wednesday, August 4, 2021, will be observed as a public holiday of 'Founders' Day,' according to the Ministry of Interior, to celebrate the outstanding performance of the 'Big Six,' key figures known in the political history of Ghana, towards the struggle of the country's independence.
It will be recalled that on August 4, 1974, Ghana, which was still driving left-hand, several years after independence decides to change to 'Right Hand' drive.
This is something the British, Australian, and Indian governments, haven't been able to do, despite worldwide, many developing and developed countries are driving right.
The Ministry of Transport, together with officials from the driving license office, was about to make history that some Ghanaians thought would lead to thousands of death in the country.
Supported with good education, television programs, and daily music on our radios – "Pipi-piipi, Enyinfa-enyinfa, naanyin," constantly reminding Ghanaians, the country successfully changed to right-hand driving without any casualty.
That was 47 years ago but has any Ghanaian thought about the success of this remarkable change? To me, there is nothing Ghanaian leaders can't do if they really want to serve the people.
Ghana was once better than most of the poor Eastern European countries. They don't even have any special resource to boast of, yet today, almost all those countries have amazingly transformed politically and economically, leaving Ghana behind.
For our country to develop, politicians must take challenges, that's the only way we can overcome our problems. Happy public holiday on August 4.