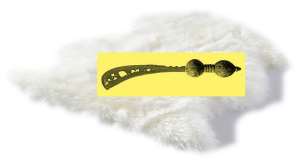 I indicated in Episode -1 of this piece that some chiefs in Ghana combine their academic titles with their chieftaincy titles. I find the practice inappropriate. About a week ago, the media reported widely that the Gyaasehene of Apinto Divisional Council in the Tarkwa-Nsuem Municipality was missing. His name hit the airwaves with much concern. Fortunately, he was later found alive. He is a chief, a traditional ruler. Guess his name. He is called Dr. Nana Adarkwa Bediako III. His name begs some rhetorical questions. Is his stool a traditional one which embodies the Apinto people or he occupies an academic stool? Since he is a chief, is the title Nana Adarkwa Bediako III not enough without adding the Dr.? The Asantehene, the Catholic Church, the British and Eʋes in Ghana offer some lessons in this regard.
In the case of Asantes, they refer to their overlord as Asantehene, Otumfuo, or Opemsuo who is the Occupant of the world's sacred Golden Stool. The Asante Kingdom transcends Ashanti Region. Let me reiterate that Otumfuo is a cherished and sacred chieftaincy title and it is the highest of all the chieftaincy titles in the Asante Kingdom. The titleholder may have academic and other titles such as Doctor, Engineer or Professor yet these academic titles are considered secondary to the Otumfuo title. As such, no Otumfuo prefers to be called Dr. Nana Asantehene or Nana Professor Otumfuo.
In 2008, Otumfuo Osei Tutu II, the incumbent Occupant of the Golden Stool spoke vehemently against the joint use of academic and chieftaincy titles by Asante Chiefs. In fact, the Asantehene banned the practice among chiefs who hold allegiance to the Golden Stool.
It was reported that he said, "the practice by which some chiefs used titles like Nana Dr, and Nana Professor, was against the customs and traditions of Asanteman and could, therefore, not be entertained any longer." The Otumfuo added poignantly, "the use of "big titles" did not make one a good chief, adding that the time had come for Nananom to make the stools they occupied look traditional." One may access the said story on https://www.modernghana.com/news/165106/otumfuo-bans-use-of-academic-titles.html
Suffice to say that any Asante Chief who still uses academic titles with his chieftaincy title in public is defying the orders of the Occupant of the Golden Stool. To me, such a chief is equally diluting the sacredness and value of the chieftaincy title he holds in the Asante Kingdom.
Apart from the Asantehene, there are equally some lessons to learn from the Catholic Church in terms of church hierarchical titles in accordance with Canon Law. Usually, Bishops, Archbishops, Cardinals of the Catholic Church and the Pope are people who hold various terminal degrees and some are even Professors. For example, most Catholic Bishops have Doctor or Directorate of Divinity (DD) yet they are called Bishops according to the Catholic tradition because of the sacred positions they hold in the Church. Archbishops, Cardinals and the Pope have similar academic qualifications yet they are only addressed with their clerical titles as the Church directs. I am yet to hear a Pope being addressed as Dr. or Prof. Pope XXX or Pope Dr XXX. If the Ghanaian chief who prefers using his chieftaincy title jointly with academic titles cannot draw some lessons from the Catholic Clergy, then he does not seem to respect the authority of the chieftaincy title he holds.
One may equally cite lessons from the British Monarchy. Over the years, British Monarchs have been addressed with royal titles such as King, Queen, Prince, Princess, Duke/Duchess, Baron/Baroness etc. They actually hold academic titles yet they place more value on the royal titles than their academic titles. They want to maintain the sacredness of the royal titles. It is not to say that the academic titles are irrelevant. Academic titles are used in academic environments, and to depict one's academic achievements. Imagine that Queen Elizabeth II is called Dr. Queen Elizabeth or Queen Professor Elizabeth. Doing so will not only deviate from the British monarchical tradition but also seeks to portray that until an academic title is added, the British royal title is incomplete.
The Eʋes of Ghana also eschew the joint use of their chieftaincy titles with academic and other titles. For example, Tɔgbe Anipati is the title of the Paramount Chief of Mepe Traditional Area in the North Tongu District. Tɔgbe Kwao Anipati IV (deceased) was a Ph.D holder and he was a Lecturer at University of Ghana. Prior to his installation as Anipati, he was called Dr. Joe Geker. When he was enstooled as Anipati, he was only addressed as Tɔgbe Kwao Anipati IV. He was not called Dr. Tɔgbe Anipati or Tɔgbe Dr.Anipati.
In the case of the Aⴄlɔ (Anlo) Eʋes, they refer to their overlord as Awɔmefia (Awomefia), the Occupant of Awɔme Stool (Awɔmezi). This royal personality is referred to as Awɔmefia regardless of his academic and other achievements. A Ph.D holder who occupies the Awɔmezi is not called Dr. Awɔmefia.
Conclusion and Recommendation
To this extent, I suggest movingly that the respective Regional Houses of Chiefs and the National House of Chiefs should come out strongly against the use of other titles in addition to the various chieftaincy titles. The Chieftaincy Institution in Ghana is sacred. It must evolve according to customs and traditions of the people. Inculturation must not be given power over the Chieftaincy Institution.
It is not for nothing that Article 270 (2) (a) and (b) of the 1992 Constitution proscribes Parliament from passing laws to confer chieftaincy titles on persons. In that Article, the Constitution states, "Parliament shall have no power to enact any law which (a) confers on any person or authority the right to accord or withdraw recognition to or from a chief for any purpose whatsoever; or (b) in any way detracts or derogates from the honour and dignity of the institution of chieftaincy."
According to customary law and usage, a chief is called by his royal title, and not academic and other titles. After all, the Stool or Skin on which a chief is installed in Ghana is not a creature of academics. It is a traditional, customary, royal and sacred source of authority.
Article 277 of Ghana's 1992 Constitution defines a Chief as, "a person, who, hailing from the appropriate family and lineage, has been validly nominated, elected or selected and enstooled, enskinned or installed as a chief or queen mother in accordance with the relevant customary law and usage." So how can a chieftaincy title be used conterminously with an academic or professional title?
~Asante Sana ~
Author: Philip Afeti Korto
Email: [email protected]