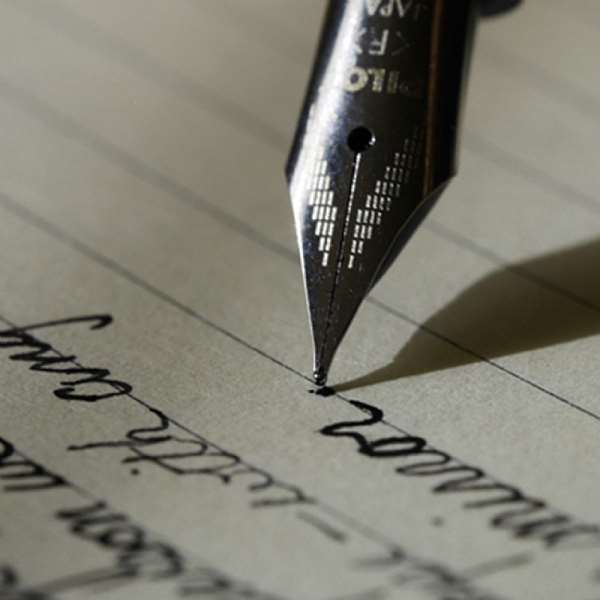 Dear General Secretary of the National Democratic Party of Ghana, the Party destined to protect and defend the interests of Ghana and the African Race.
Sir, there is a huge display of an African beauty on YouTube with the headline "Ghana gets picked over Nigeria as official Global Health Centre in West Africa".
Now, this propaganda piece is by the German ambassador in Ghana.
Analysis
"Ghana gets picked over Nigeria"

Hurray ! We must rejoice for having been chosen as the better country. Better than Nigeria. What ? Are we getting validation from foreign countries and ambassadors now ?

This is to fool the People of Ghana which shows clearly that the government of Ghana is involved in this propaganda.
The nature of this "Global Health Centre" is not disclosed.
Which role is this GHC to play ? – Global is not synonymous with Ghana, is it ?
Why compare Ghana to Nigeria ?

This is to flatter the Citizens of Ghana as some kind of chosen people.

This is to divide Africa.
Germany is the driving force within the European Union. On the other hand, Ghana is a member of ECOWAS. Why then this attempt to divide us ?
Both organizations are economic union states except that the EU has acquired a certain illegal political dimension.
Why do they want to divide a long lasting relationship between Nigeria and Ghana?
Can any country of the ECOWAS establish a similar Global or African Health Center in Europe ?
The whole exercise has been encouraged, I suspect, by Ghana government. We have a similar case where the Vice President of Ghana stated that Ghana has been chosen for a price by the government of Saudi Arabia.
After the successful "Year of Return" I thought of the creation of the state of the Art. Health Tourism, which extends to all West African states.
We have the necessary infrastructure to start with in virtually all the capital cities and virtually all of our regions.
In our NDP Manifesto I wrote a copy to the President about the importance of catching in on health tourism.
Our targets are: The Year of Return
African American tourists to Ghana, to provide them with affordable delivery of health care in our newly to be constructed health centre. Healthcare in the USA is for the rich thus excluding the blacks.
Countries where black diaspora live and to be targeted for help. This is to be followed by inviting other diasporans from the following countries as members of Year of Return:
Mexico
Brazil,
Columbia
Peru
Argentina
the Caribbean
Venezuela
and other West Indian islands who may decide to take advantage of our health facilities.
The nature of services we wish to offer are as follows:
Prescription of affordable medication produced in Ghana for
chron. disease and elderly care
cardiology and vascular care
respiratory medicine
endocrinology
gastrointestinal medicine
renal medicine and urology
musculoskeletal problems
neurology
dermatology
infectious diseases
haematology and immunology
breast cancer
gynaecology
orthopaedic surgery
visceral surgery
sexual health and contraception
child-health
mental health
cancer and palliative care
emergencies in general practice
We will have to train about 50,000 doctors out of which 10,000 should be specialists in various fields in Ghana. Ghana health facilities can cater for 40,000 GPs and 10,000 specialists.
Facilities and Equipment
If the present facilities are not adequate, the government will have to provide further facilities in Ghana and in all the other West African countries. Hospitals in ECOWAS states to be built by Ghana government and private investors.
Equipment and types of them would be suggested by highly qualified locum specialists.
I would like to be solely responsible for locum doctors from foreign countries on probably 3 months to up to 6 months rotation contracts.
These Doctor's main function is to concentrate on training local young doctors to become specialists in areas of their choice.
Architects
I have talked to some renowned architects who are prepared to design functioning hospitals for our needs. There should therefore be the need for our government to put on hold the 111 hospitals to be built. The whole idea of health tourism must be based on concrete and sound coherent policies. These policies must be strictly adhered to without any political interference. There is going to be strictly decentralised healthcare, no dictate from Accra; regional authorities shall prevail.
Pharmaceutical Companies
To cut costs we should produce our own essential drugs. These should be affordable for the patients from the American and other diasporan countries mentioned above.
Dr. Poku will help in the creation of a company to do this.
This company is to be named as Poku Medicals, a limited liability company.
Vaccines
We cannot produce our own vaccines since we do not have the required know-how. Collaboration with Putin in Russia or any German Company will not be rejected.
We reject an attempt by any German or other foreign entity to disrespect our sovereignty and with tricks get access to ECOWAS.
We reject the intention of French and German nationals in secretly and dubious means dominate our economic activities. Health business is a Ghanaian sovereign business.
We expect to be respected that is the least that we can expect as Africa. African Union and ECOWAS are African sovereign organisations. No German tricks. Kwame.
The public health aspect will be left with the Ministry of Health of Ghana.
We hope for the sake of common sense the Ministry of Health of Ghana shall decentralise, no political influence and the people of Ghana shall be empowered to choose their path to true freedom.
Our aim is to provide excellent health services to all and only black people locally and in the diaspora.
The shambolic and shameful performance displayed by the ministers elect show clearly how the subsequent governments of Ghana has failed us.
The qualification of ministerial positions is not determined by a person's intellectual capabilities but solely by well-planned coherent policies of a government.
That does not exist in Ghana.
Names of persons, be it Bawumia or Alan Kyeremanten are irrelevant. Important is what the governing party delivers as coherent well thought of policies.
I repeat, the National Democratic Party of Ghana is not subservient to any foreign power. We have sworn an oath to serve the black race, especially the health needs of African Americans not excluding those living in South America.
Black People have suffered enough, they deserve our attention. We reject the German help !
I wrote to the President of Ghana about our ideas about Health Tourism. The answer is the creation on an African soil, the German equivalent of white dominance. Has our President forgotten his Oath of Office ?
The National Democratic fight for black interests continues !
Thanks,
Dr. med. Edward Kwame Poku
Tulpenstr. 14
35104 Lichtenfels
GERRMANY
email: [email protected]
phone: +49 5636 99 99 01