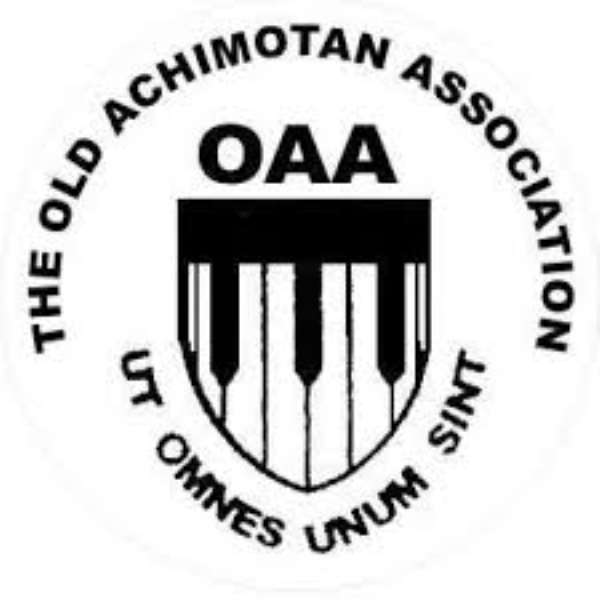 Once we choose to follow the dictates of law and order in Ghana, it must be universal in all environments and equitably applied to all conditions and persons irrespective of their age, physical appearance, ethnicity or religion.
Education has been the greatest weapon nations has been transformed. From the period of Dr. Kwame Nkrumah's compulsory basic education to the era of Free SHS of Akufo-Addo, every government of Ghana, whether under military or constitutional rule has committed huge resources into sustaining education in Ghana.
These resources have not come from a few sections of the citizens. It has been the work of every citizen, from paying unbearable taxes and other proceeds from natural resources of the nation.
Given the essence of education in Ghana, Article 25 enlists access to education as a fundamental human right, not a privilege, for every citizen in Ghana, not some. Although this educational right is sometimes available to citizens who can afford it, efforts are in the offing to remove the issue of capacity that prevents people from realizing their educational rights.
Why do I begin this essay with this tantrum for an introduction? Achimota School popularly known as Motown has become or is becoming somewhat a nation with its own rules and I just wish to explore justification for that.
For some few days now, the media space has been bubbling with news about the rejection of some Rastafarian students, Mr. Marghuy and another who were posted to Achimota school after completing their Basic Education Certificate Examination (BECE) with excellent grades. For such intelligent students, wide windows of opportunities must available to them, isn't it?
Unfortunately, this was not the case of the intelligent 16 years old Mr. Tyrone Marghuy. His intelligence might not secure him a place where his hard work secured him. I mean Achimota school.
The reason why Marghuy might never realize his dream of schooling in Achimota school is simply because Achimota school has a set of bylaws that are superior to the Constitution of Ghana. The reason for this is simply because Marghuy is not a Christian or a Muslim but a Rastafarian, and his existence on campus is said to pose threat to the rest of the students in the school.
But, who are Rastafarians and how deadly are their influence in society that Marghuy cannot have access to his educational right?
Rastafarianism is a religion, a belief just as Christianity and Islam. As religion is part of a culture, and culture is the way of life of a people, Rastafarians have their way of life. This includes wearing dreadlocks. To mention but a few Rastafarians, Bob Marley, Culture, Lucky Dube, are all Rastafarians whose talents have been enjoyed by people of the world for decades.
Talk about the African liberation struggles for independence and Pan-Africanism and songs like "Redemption Song" by Bob Marley will come to mind. Speak of songs that advises against internal conflict and "Tribal War" by Culture will come to mind. Men who have had their fair share of marital crisis have enjoyed songs such as "It's Not Easy" by Lucky Dube. While doing all these, Rastafarians were not a threat to society.
However, when a descendant from these school of belief had the opportunity to pursue higher education in Achimota school, the faith becomes an illegal act. It has been argued that "if you go to Rome, do what Romans do", but I ask whether every inhabitant in Rome is a Catholic or a Christian?
From the period of 1992, Ghana has run on the wheels of the 1992 Constitution through which every institution of Ghana and in Ghana derives its authority. As such, all institutional bylaws are subject to the constitution.
Under Article 25 (1) All persons shall have the right to equal educational opportunities and facilities and with a view to achieving the full realization of that right (c) higher education shall be made equally accessible to all, on the basis of capacity, by every appropriate means, and in particular, by progressive introduction of free education.
Again, Article 38 (3) states that the State shall, subject to the availability of resources provide (a) equal and balanced access to secondary and other appropriate pre-university education, equal access to university or equivalent education, with emphasis on science and technology.
Beyond the entrenchment of the rights to education and its access thereof, Article 17 (1) states that All persons shall be equal before the law, (2) A person shall not be discriminated against on grounds of gender, race, colour, ethnic origin, religion, creed or social or economic status.
By the above articles, I feel a little hazy if not crazy about happenings in Achimota school. Is Achimota school bylaws superior to the constitution of Ghana? Is Achimota school right by its own rules as against provisions on human rights which are entrenched clauses of the Constitution of Ghana?
The National Association of Graduate Teachers has organized a press conference and held interviews to back the move of Achimota school on this issue. However, this is to be expected just as every professional association support their own even when their actions are against moral consciousness and human conscience.
In 2013/14, when the Ghana Medical Association (GMA) went on strike to demand better condition of service, my very good friend, Richard Denkyi died because there were no doctors at post to provide medical aid at a point of emergency. This is not an isolated case. While this was the case, the GMA was unperturbed by news of the health crisis that the media covered of the results of their strike.
So, are we gradually creating an environment in Ghana where the rights of people could easily be trampled upon and yet go free because those who trample upon it belong to associations that seek their parochial interest?
It was the dream of Dr. Martin Luther King Jnr. that his children will one day grow in a country, America, where they will be judged not by the colour of their skin or how they looked but by the content of their character.
Even in Ghana, ethnocentric-racism and the religious-superiority of one religion over the other have been our greatest challenge. How about looking beyond Marghuy's hair, and putting his character to the test?
We can agree that Achimota school bylaws are there to protect the students and create an enabling academic environment that promotes academic excellence for all. On the basis that bushy hairs are not entertained by Achimota school, have the school management directed foreign students with natural permed hairs and natural bushy hairs to shave their hairs? Where is justice?
While ensuring that the rule is applied to all persons and in all cases, Lord Chief Justice Hewart ruling on the issue of impartiality holds that it "is of fundamental importance that justice should be done, but should manifestly and undoubtedly be seen to be done." (R v Sussex Justices, ex parte McCarthy). In the case of Achimota, selective justice based on individual personality and preference as obviously seen cannot be equitable justice.
Allowing Achimota school to succeed with this decision will be very disastrous for our peaceful nation, and will further weaken our already flawed democracy, it will substantiate assumptions of selective justice in Ghana, and further tarnish the image of Ghana as a respecter of human rights.
Allowing Achimota school to carry-on with this obnoxious rule will further be a mockery of the 1992 Constitution as a precedent will be set in this country that allows institutional bylaws to be superior to the constitution of the country thereby sacrificing our cow (Constitution) to save a calf (bylaws).
Allowing Achimota school to carry-on with this decision will open the flood gates for individuals and heads of institutions in Ghana to feel superior over their subjects and that could punish their subject based on intuitions and emotions rather than the constitution.
If it's true as opined by Peter Tosh in his song "Equal Rights and Justice" that everyone cries out for peace, but none cry out for justice, then I want to be among the few people who agitate for justice for people like Marghuy and all other minority groups who we fail protect as a country.
Jah bless!
Author: Michael Ofori