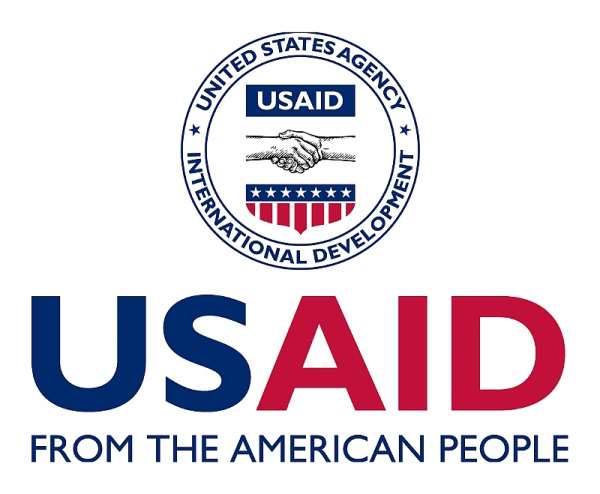 On the 22nd of December 2020, USAID, in partnership with King Philanthropies and private donors, launched a direct cash-transfer program with "NO" condition to support vulnerable Liberians in few of the selected counties where it does most of its development work in Liberia. During the launch, the US Embassy Charge' d'affairs, Alyson Grunder pointed out that USAID Unconditional Cash-Transfer can be "a powerful poverty reduction tool having impact not only on the situations of individuals but supporting multiplier effects to families and households, reducing community burdens, and supporting small scale enterprises and agriculture. But what do we know about cash transfer programs? And where was it implemented before? What is known as Conditional Cash Transfer or Unconditional Cash Transfer?
History of Cash Transfer program
In 1996, Mexico became the first country to introduce what in known today as Conditional Cash Transfer program. Then, it was known as OPORTUNIDADES and PROGRESA when it was first introduced but was later renamed PROSPERA. It became the first Conditional Cash Transfer program to have been introduced in Mexico and nationwide. In Brazil, it was known as Bolsa Escola when the idea was conceived by Governor Cristobal Buarque of the Federal District. It was later renamed to Bolsa Familia (Family Allowance) under President Lula da Silva's leadership. Conditional Cash Transfer program are the leading poverty reduction strategy in Latin America since its introduction. It has been widely adopted and used by many countries around the world as a poverty reduction strategy aimed at empowering vulnerable populations through monthly cash payment and capacity development. It was called Conditional Cash Transfer because it had conditions attached and beneficiaries were required to meet these conditions. School attendance and routine vaccination programs became the two most compulsory conditions that must be met to benefit from the program. The targeted population for school attendance were children and adolescent between 6 to 15 years. Those within this category must complete 85% school attendance to remain on the program. Vaccination, which was the second condition, newborn babies below 8 years old were to be vaccinated within a stipulated timeline. The goal of the vaccination exercise was to promote childhood growth and development. The Conditional Cash Transfer program became popular mostly due to its short-term and long-term objectives-monthly cash payment to beneficiaries and capacity development through school attendance. As a short-term approach, beneficiaries were given monthly payment to support household consumption which accounts for bread-and-butter issues in the home. Long-term approach which I considered as a sustainable and surest path to poverty reduction strategy, beneficiaries were required to attend school as a form of capacity development. Those were the pre-conditions to remain on the monthly family allowance in Mexico and in Brazil when the program was first introduced in 1996 and 1997, respectively. From every indication, there is a great difference between USAID Unconditional Cash Transfer program to that of PROGRESA and Bolsa Familia cash transfer program, especially in the approach and implementation. See here (https://publications.iadb.org/publications/english/document/How-Does-Bolsa-Familia-Work-Best-Practices-in-the-Implementation-of-Conditional-Cash-Transfer-Programs-in-Latin-America-and-the-Caribbean.pdf)
What was the objective of PROGRESA and Bolsa Familia Conditional Cash Transfer Program?
Bolsa Familia Like PROSPERA was designed to mitigate extreme poverty and the persistent suffering endure by low-income families. In the face of extreme hardship and economic difficulties, the initiative became an economic policy adopted to assist low-come families living below the poverty line. The conditions attached to the social assistance program was to motivate beneficiaries and demonstrate government readiness and commitment to reduce poverty using drastic measures such as suspending and removing beneficiaries from the program if they failed to meet those two conditions. For example, 85% school attendance as one of the conditions speak to the seriousness attached to education. More so, as a poverty reduction strategy through knowledge acquisition. In the case of developing countries, education is pivotal to national development. As the saying goes "knowledge is power". True and what is even more profound is that through education, you obtain a functioning workforce to support the growth and development of a nation. For Mexico and Brazil, they viewed education as a powerful and essential tool to support the long-term effort of reducing poverty by empowering beneficiaries to become part of the working class to support themselves. Every developed society that has experienced some level of development at some point saw education as an essential step to poverty reduction. With education, comes innovation and creativity. Investment in science and technology has seen the Global North advance and position itself as the best among the rest. Not necessarily true that they are but that is the social construct and most people have been conditioned to think that way. They too have problems but what is true about these developed countries is that they have functioning institutions and systems that work to get them to where they are and where they want to sit-lead the world. Nothing more explains the reason why program like Conditional Cash Transfer should place strong emphasis on education and health as a compulsory requirement because of what it has done for the developed world-created a healthy and safe society, and lead to innovation and creativity among other things by investing in education and the wellbeing of its population.
Conditional vs Unconditional Cash Transfer
What do we make of USAID's good intentions and its attempts to replicate the concept in Liberia but using different approach?
USAID Unconditional Cash-Transfer differs significantly from what was done in Mexico and Brazil. It differs in terms of approach and measures such as compulsory school attendance, and vaccination program. Additionally, the targeted population. Bolsa Familia targeted population were children and adolescents between 6 and 15 years old which later included 18 years old into the program. USAID on the other hand, is implementing a temporary social assistance program targeting a small portion of the population affected by Ebola in 2014 and COVID-19 in Liberia. A total of 85, 000 vulnerable Liberians set to benefit from the Unconditional Cash Transfer program. Many of these people, according to what was reported by Frontpage Africa, are "beneficiaries disproportionately affected by the economic impact of the COVID-19 pandemic as well as those previously affected by the Ebola epidemic. The focus of the distributions will be owners of micro and small businesses, small traders, market women, small farmers, and members of other vulnerable groups who live in the six counties in which USAID does most of its development work in Liberia: Bong, Grand Bassa, Lofa, Margibi, Montserrado, and Nimba". Not only is the program selective in terms of regions, but also short lived. In a period of three months, the program will cease to exist. The question is:
Will these 85,000 vulnerable Liberia be lifted out of poverty in three months? Coming back to Mexico and Brazil Conditional Cash Transfer program, it had a define road map that shows from A to Z in a comprehensive way. First and foremost, PROGRESA and Bolsa Familia were government sponsored program; It was owned and operated at the expense of the state and not International Development Organization program. To know more about what was done in Mexico and Brazil, see here: https://publications.iadb.org/publications/english/document/How-Does-Bolsa-Familia-Work-Best-Practices-in-the-Implementation-of-Conditional-Cash-Transfer-Programs-in-Latin-America-and-the-Caribbean.pdf
USAID like any other international development organization, tied their assistance to diplomatic relationship between they and other countries. In most cases, advance their political and economic interest first as part of their foreign policy strategy. As good as the program appear, it lacks a sustainable plan considering the lifespan of the initiative. Moreover, there are missing elements from where it was considered a success story. By making it unconditional automatically suggest that USAID was not considering these essential components as part of the cash payment scheme which, in my view, undercut and weaken the fight against poverty in a country where most people lived on hand-to-mouth. One of the drastic approaches to poverty reduction is investment in human capital development. Empowering the vulnerable population through education and seeking their wellbeing through different health interventions set the stage for better improvement. With the Unconditional Cash Transfer, I doubt if it will yield any lasting impact under the current approach. It seems to lack key poverty reduction mechanism that discourages dependency and promote independence. 150 USD in three months does not guarantee any possibility of improved food security, expansion of income-generating activities, and the protection of livelihoods under the extreme and difficult living conditions in Liberia. On average, most Liberians lived on hand-to-mouth (no savings). Primary focus is to put food on the table for the family and think about another day. It is a vicious cycle of food hunting. That is the everyday hustle and bustle in Liberia, especially if you are not a white-collar job employee.
Consultative vs self-designed program
Was there a room or an alternative voice to suggest what would have been good and preferable for the 85,000 beneficiaries?
Let me divert a little bit and talk about how development organizations get it wrong by not involving targeted beneficiaries into the conversation about what is good for them and what is not. It is one thing to understand the circumstances surrounding hunger or poverty and it is another thing to live it. The cash-transfer is one, among the many development projects decided by International organizations without the recipient's input. It is always a top-to-bottom approach. It is unclear if USAID had any broader consultation to know what these recipients wanted. But I doubt it base on some of the previous development projects by international development organizations that have been implemented in developing countries which I read about. Example: The PlayPump project in Mozambique. According to a story ran by PBS, "PlayPump was a technology that was supposed to bring water to thousands of African communities by harnessing the power of children to play". It further went on to say, "it seems that PlayPump has not lived up to its original promise and even its strongest backers have had to admit that the large-scale roll-out they had originally planned was not realistic". See here: https://blogs.ei.columbia.edu/2010/07/01/the-playpump-what-went-wrong/). These are some of the pitfalls in the development sector-design projects and programs with little understanding of the situation on ground. Instead of a borrowed concept and a three-month poverty reduction like the Cash-Transfer, we could take for example an establishment of a local industry which cost $12,750,000 as a request from the recipients to manufacture local goods. If realize, it will open the doors of opportunity such as employment and the question of sustainability will no longer be an issue. Whatever the products will be, government can institute "Buy Liberian Made" as an economic policy to support the growth of the industry. Once the money is in circulation, the economy heats up, and purchasing power rise and spread across the economy. The upliftment of vulnerable Liberians out of poverty is more practical in this approach than a temporary cash-transfer that last for only three months.
Why GiveDirectly and not a Liberian organization implementing the USAID Unconditional Cash Transfer?
Let me put it in this context: If you have a rich-stranger in your home, who has an intention to help the community, let say build a hand pump but decided to invite another person from his town to do the work shows three things-lack of trust, credibility, and experience in his host. What remain unknown is the selection process of GiveDirectly. If the selection of GiveDirectly over Liberian NGOs by USAID was based on trust, credibility, and experience, then there are series of questions that must be asked. Is there any empirical evidence to show that all Liberian NGOs are not trustworthy or credible? Or lack the experience? If your rich stranger cannot prove otherwise, then there is a need to question his judgement of selection. Someone maybe argues about experience as a factor for selecting GiveDirectly. For the sake of argument, we can accept that as a valid point. But we could also argue that learning is a process. GiveDirectly did not know everything from the get-go when they started. It was an experiment before gaining the experience. We can make the case also by saying that at least one credible Liberian organization partner with GiveDirectly to implement the project instead of leaving them out of the project. For example, NAYMOTE is one of the credible Liberian organizations to partner with in Liberia.
From what we know about GiveDirectly, it is an American organization founded in 2008. It does most of its operations in East Africa (Kenya, Uganda, and Rwanda). Its headquarters are based in New York and the founder, Paul Niehaus-an associate professor of Economics at UC San Diego in the US. While we appreciate USAID for its good intentions, we also called on them to make use of local content in most of its programs and project instead of looking oversea which symbolize a brain drain. Knowledge sharing through institutional collaboration between USAID and Liberian organizations in implementing development projects will create some sorts of experience for Liberian organizations, especially the competent, credible, and trustworthy institutions. So, even after the project, the knowledge and the skills can remain with the local NGOs for capacity development in different areas of the Liberian society.
Conclusion
As much as we commend USAID and its partners for starting on a small scale, we recommend that future cash-transfer program should be expanded throughout the 15 counties and become more inclusive than what is being implemented. Understandably, the selected counties are where USAID does most of its works. Granted but the poverty ratio in Liberia exceeds 85,000 vulnerable Liberians set to benefit from the scheme. As revealed by World Bank June 2020 Economic update report on Liberia, it stated that "The share of the population living below the national poverty line is projected to increase from 55.5 percent in 2019 to 65.2 percent in 2020 under the baseline scenario and reach 68.9 percent under the downside scenario". See here: https://openknowledge.worldbank.org/bitstream/handle/10986/34271/Liberia-Economic-Update-The-COVID-19-Crisis-in-Liberia-Projected-Impact-and-Policy-Options-for-a-Robust-Recovery.pdf). This supports the claim that poverty ratio in Liberia far exceed the handful of beneficiaries set to benefit from the initiative. We can further argue to say that there is a huge proportion of vulnerable Liberians left out of this cash transfer scheme who are extremely poor as well. Is USAID suggesting that beneficiaries of the social assistance program are the only extremely poor people in Liberia? Or the cash-transfer scheme is an experiment meant to be tested using the 85,000 vulnerable Liberians? Again, if the intent is to lift Liberians out of poverty, the cash transfer activity should have a durable and substantive undertaking than what is being considered. Fifty dollars a month, equivalent to $1.66 a day, cannot support and promote household consumption flow in three months.
According to World Bank report (Liberia Economic Update, June 2020: The Covid-19 Crisis in Liberia-Project Impact and Policy Options for a Robust Recovery), stated that "prior to COVID-19, 3.02 million Liberians were projected to live below the national poverty line in 2020. This projection rises to 3.36 million under the post-COVID baseline scenario and reaches 3.55 million under the downside scenario, indicating that an additional 335,000 to 526,000 Liberians are now at risk of falling into poverty.( See here https://openknowledge.worldbank.org/bitstream/handle/10986/34271/Liberia-Economic-Update-The-COVID-19-Crisis-in-Liberia-Projected-Impact-and-Policy-Options-for-a-Robust-Recovery.pdf) .The report further went to say that "given the limited domestic resources, timely support from Liberia's development partners will be vital to fund social protection policies to safeguard household welfare and prevent the erosion of human capital during the crisis". Why it is true that Liberia needs development partner like many other developing nations, it is also imperative as a country to push for some level of independence and not waiting for exported ideas to lead your country into economic glory. For a new Liberia, a radical and progressive thinking must be part of the discourse as to which path the country must take to compete with developing countries.
About the author: Keifala Kanneh is an erstwhile student leader from the University of Liberia Student Union, where he served as a Student Representative to the University of Liberia Council. He is an astute member of the ever-potent Student Integration Movement. He currently resides in the United States where he obtained his masters' degree in International Development and Social Change. He also holds a BSc in Economics from the University of Liberia. He can reach @ [email protected]