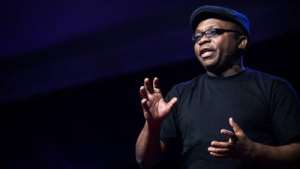 The case of Nigerian Humanist, Mubarak Bala, highlights a warped sense of justice and piety among Muslims in northern Nigeria. His continued incarceration is a lesson in islamic extremism. It reinforces the notion that Muslims are intolerant and Islam is a religion of hate and violence. Look, everything that has transpired since the arrest of Bala in Kaduna on April 28 2020 attests to the oppressive nature of Islam as practiced in Northern Nigeria especially the sordid extent that ordinary Muslims and Muslim state officers could go in lying, and deceiving, in harming, destroying, abusing and if given the opportunity killing any real or imagined 'enemy', transgressing infidel in the name of their religion. The treatment of Bala drips with revulsive religiosity, intolerance of a scale that numbs the mind and makes any civilized being shudder. Muslims have made it clear that wherever they are in the majority, nothing matters to them, except Islam as they understand it. The rule of law does not matter. The constitution is worthless. Human rights and dignity are of no value. Our common humanity is of no consequence. What counts is Islam, their very version of Islam, and nothing more.
Let us put the case of Mubarak Bala in sequence to show how the chain of events has revealed a religion that is in a deficit of human compassion and decency. In the case of Bala, Islamic mischief has been on full display. The police arrested Bala on April 28 following a petition by some Muslims. The petitioners alleged that Bala made some Facebook posts that described the prophet of Islam as a pedophile and terrorist. The Muslim petitioners asked the Commissioner of Police in Kano who is also a Muslim to arrest Bala and ensure that he was investigated and punished according to the law. I repeat, according to the state law.
Now let us assume that Bala made the said posts. That the posts reflected his thoughts and opinions about the prophet of Islam. Is Bala not entitled to his views and opinions? Do Muslims not express their views and opinions about the prophet of Islam? Do they not post and promote their views about the prophet of Islam and other religious prophets and personalities on social media where millions of users do not share their views? Muslims think that they have the right to express their religious views and beliefs but others do not have -and should not exercise- the same right. Muslim agencies sponsor clerics who travel to non-muslim countries and communities to promote Muslim religious doctrines and prophetic views that are alien to the local communities. Meanwhile, as the case of Bala has shown, Muslims are vehemently against others expressing their views and opinions about the prophet of Islam in countries and communities where they are in the majority. As in the case of Mubarak Bala, Muslims are ready to arrest, prosecute and murder those who entertain other notions of their prophet. Look, when Muslims are arrested or mistreated for expressing their views and beliefs in the West, other Muslims rally and denounce the mistreatment as an instance of Islamophobia. Meanwhile, as the case of Bala has illustrated, Muslims keep mute; they look the other way or refuse to condemn the abuse and mistreatment of non-Muslims in Muslim majority countries and communities.
The Muslim police commissioner in Kano sent Muslim police officers who arrested Bala in Kaduna and whisked him to Kano the following day. Muslims greeted the arrest with jubilation as if Bala was a criminal. Many took to social media to commend the authorities for the arrest and urged them to punish him severely. Some Muslims made it clear that if the Muslim police commissioner did not punish Bala to their satisfaction, jungle/vigilante justice would be meted out on him. In a further clampdown on the freethought community, other Muslims announced on social media that they were compiling the list of other atheists who would be subsequently arrested and prosecuted for making blasphemous posts on social media. Imagine that. Look, Muslims posts whatever they like on social media including views that persons of other religious or belief groups could regard as blasphemous, threats to attack, and murder those who entertain opinions that they disagree with. And the police do not arrest or prosecute them for cyber crimes or incitement of violence.
The Muslim state police in Kano disappeared Mubarak Bala for several months refusing to charge or grant him access to a lawyer as required by law. They did not allow his family members to visit. The Muslim police commissioner and other Muslim state officers advanced so many lies to cover up this illegality. When some diplomats met with the Muslim governor of the state, he feigned ignorance of the case of Bala. Muslim Kano state officers have made sure that Bala remained behind bars without any formal charge. For several months they frustrated the efforts of Bala's lawyer to meet with him. They used all sorts of excuses to deceive and misinform the world and get everyone to believe that they were treating Mubarak Bala as required by law. Meanwhile, the entire process was a charade, a travesty of justice orchestrated to appease Islamists in Kano.
Now the arrest and detention of Mubarak Bala has attracted widespread condemnation. The Amnesty International, Humanists International, Atheist Alliance International, the Human Rights Watch, the United Nations, the United States International Commission on Religious Freedom, members of the US Congress, and the British Parliament have urged the release of Mubarak Bala. But those appeals fell on deaf fanatical ears of Muslim jailers in Kano. No Muslim cleric condemned the arrest of Bala. No Muslim cleric has spoken out against his continued detention without trial. Not even one. Instead, a Muslim cleric threatened and rained curses on Amnesty International and other agencies urging the release of Bala.
Besides, a case for the enforcement of Bala's fundamental rights that was instituted at the Federal High court in Abuja in May 2020 suffered delays and postponements. The Inspector General of Police, a Muslim and attorney general of the Federation, also a Muslim were parties to this court process. The Muslim attorney general of the Federation applied to be discontinued against the Federal Ministry of Justice, that they were not a necessary party. He implied that it was strictly the Kano state, not the Federal government that arrested and detained Bala. But the Inspector General of the Police, a Muslim, and the Muslim Commissioner of Police in Kano did not make any appearance. They could not exculpate the police establishment. So in December, the court eventually ruled in favor of Bala. It urged that Bala be granted bail. The court asked the police to pay Bala some compensation for the illegal arrest and detention. But the police have yet to comply with the court order. The Muslim Commissioner of police in Kano has starting making excuses. He claimed that Bala was no longer in their custody.
Over 8 months after his arrest, Bala continues to languish in detention without any formal charge or trial. Muslim state officers in Kano have connived to imprison him, in defiance of the constitution and human rights. Muslims in Kano and beyond must understand that the world is watching as islamic tyranny plays out in Kano. The world is outraged as Muslims capitalize on their majority in Kano state to perpetrate egregious human rights violations. In the light of Bala's mistreatment and illegal detention, it is evident that oppression, persecution, and intolerance are the markers and drivers of Islam. Islam, as practiced in northern Nigeria, is anything but peaceful and tolerant.