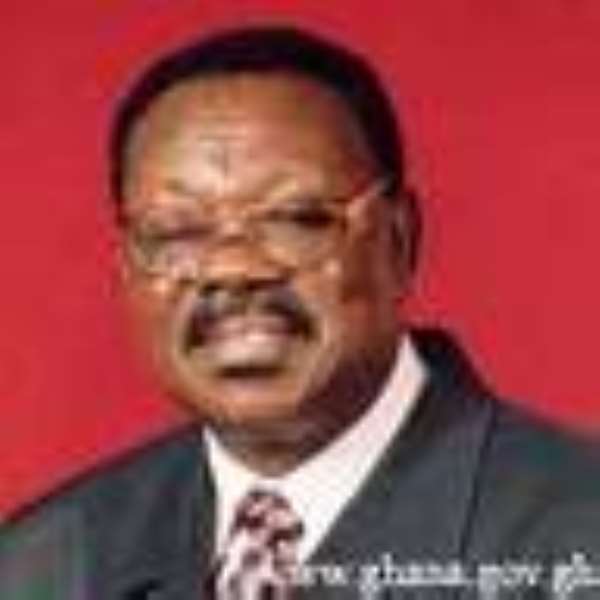 It is not often that you have the likes of Dr. Tony Aidoo and Mr. Kweku Baak Jnr., the Editor in-chief of the Crusading Guide newspaper agreeing on anything. But the Searchlight can reveal that at least on one thing they agree completely.
They share a common view of the recent sycophantic comments made by the Greater Accra Regional Minister, Sheikh I. C. Quaye to the effect that President John Agyekum Kufuor is greater than Dr. Kwame Nkrumah and that he was comparable to Christ.
According to Dr. Aidoo, these comments amount to buffoonery and Kweku Baako agrees perfectly. He says the effusions of I. C. Quaye amount to comic relief. Speaking on an Accra-based radio station on Saturday, Dr, Aidoo minced no bones when he stated that the recent statements made by Sheikh I.C. Quaye amounted to buffoonery. Unknowingly, he was echoing similar sentiments expressed by Mr. Baako, who commented lightly on PeaceFM on Wednesday that the statements by the same Minister amounted to comic relief.
Mr. Baako had passed his comment after the enterprising Ama Benyiwa Doe had brought up the comments of Sheikh I. C. Quaye. About three weeks ago, during the launch of the Millennium Challenge Account at Abeka Lapaz, Sheikh I. C. Quaye described President John Agyekum Kufuor as being greater than the man who won independence for Ghana, Dr. Kwame Nkrumah.
He also said that all the waters in the sea was not enough to use to write the achievements of the President. Then last week, during the launch of the $50million micro credit and small loans scheme at Cantonments in Accra, he was to follow up with the suggestion that President Kufuor is comparable to Jesus Christ.