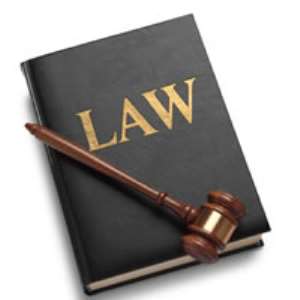 This is a three-part article, the first being on the history and evolution of FinTechs. The second on cryptocurrencies and the third and final part will be on fintech lending/transactions and financial industry regulations, particularly in Ghana. Financial technology, often shortened to fintech is the merger of finance and information technology or tech as the name implies.
In recent years Fintech has gained a lot of traction and generated buzz, especially within the tech industry. The marriage of finance and tech is by no means a recent development. Financial firms have historically provided capital to fund technological advancements and in turn incorporating these new technologies into their businesses.
Perhaps, one of the earliest collaborations of finance and tech happened in the mid-1800s with the introduction of the telegraph. This opened the gates of fintech and about 10 years after the first transcontinental telegraph, Western Union introduced money transfers. In 1976 Barclays introduced the Automated Teller Machines (ATMs).
Historically, the financial industry has been the largest purchaser of information technology. Even today, the amount that large financial firms spend on information technology is staggering with JPMorgan spending $9.9billion on technology in 2016 alone. And the budget of Bank of America for Global Technology and Operations, a whopping $16billion for 2018. The application of finance to technology and vice versa is nothing new.
But why the hype in the past few years?
This arises from who is applying the technology. Currently and over the past few years, many fintechs are non-banks. The rapid growth of the internet coupled with the ubiquitous use of smartphones has lowered the barriers for non-banks to provide financial services. In 2019, there were 5.11 billion mobile users worldwide, with 4.39 billion internet users, a 9% increase from 2018. In Ghana, as at the third quarter of 2019, mobile internet users were 10.7 million.
In addition to the rapid growth of the internet, the banking sector crisis spurred modern fintechs. In the United States, due to the economic crisis in 2008, over 9 million workers lost their jobs, many of whom were in the banking sector. Many of these people found their way to burgeoning Fintech Companies. Also, tech-savvy college graduates, confronted with the lack of job opportunities decided to start their own fintechs. In Ghana, the banking sector crisis starting in 2017 saw the rapid decline of trust in traditional banks by Ghanaians. With more trust in fintechs such as Mobile Money.
A study conducted by the research firm StrategyOne of thousands of participants across 25 countries showed that consumers distrust the banking industry more than any other industry. With the trust in banks and financial institutions worldwide declining, consumers are willing to engage in startups who offer competitive advantage. Many blame the banks and central banks for contributing to the crises. When central banks bailed out banks in the United States, individuals who lost jobs as a result wondered where their bailout was. This gave birth to the rise of crypto currencies like bitcoin, Ether, XRP Litecoin.
Lee Reiners, CFA, the executive director of Duke University's Global Finance Markets Center offers two definitions as a result of the history of fintechs. First, the term refers to businesses who are using technology to operate outside of traditional financial services business models to change how financial services are offered.
Second, fintech includes firms that use technology to improve the competitive advantage of traditional financial services firms by providing faster and more convenient products and services to their customers.
The first part of the definition refers to those non-bank technology companies that have entered into the financial services space like mobile money, Expresspay etc., while the second part of the definition applies to legacy financial institutions who are deploying and developing innovative new technologies, for instance Ecobank pay. This definition also implies that fintech covers the entire range of products and services that have historically been provided by financial services firms
FinTechs And Regulations.
One of the major problems faced by fintechs are regulatory issues. In 2015, PayPal agreed to pay $7.7m to the office of Foreign Assets Control in the USA for processing illegal transactions.
Bitcoin has been plagued with various legal issues. In 2014, founder of bitcoin, BitInstant plead guilty to operating unlicensed money transmitting business. He/she transmitted money through SilkRoad, a black-market website for drug trafficking
When fintechs get it wrong, in the extreme cases, they run out of business
Even though regulatory agencies and policies are not yet at par with fintechs, fintechs are forcing regulatory agencies to change and make policy changes to suit them, however, there are still regulatory challenges that need to be addressed. Regulations built for the pre digital era banking will simply not cut it for fintechs. But the question is how should regulations respond?
That depends on the country. There will not be a one size fits all in all countries.
In the UK, regulators are tasked with promoting competition. In the USA, the challenges usually come from the fragmented regulatory structure, with multiple agencies responsible for these, the regulatory structure is complex, with state and federal regulations. This is no different in Ghana. With multiple agencies and laws needed to be complied with. For instance, fintechs instead of registering as banks will have to deal with not only financial regulators, but money lending agencies, national communications agencies, consumer protection agencies, data regulatory agencies etc., depending on their business models. Most of these regulations were designed before the type of products fintechs now typically offer were available. The emergence of new payment streams and acceptance of these has prompted Ghana to enact a Payment system and services act in 2019 (Act 987) to provide the legal and regulatory framework for some fintechs. We would take a deeper dive into this in a later article to determine the scope of this new law.
The cost of researching regulations compliance can be particularly difficult for fintech firms that begin as technology startups. Also, obtaining state licenses to enable interstates transfers and operations may be a big hurdle.
However, there is the argument to be made that incorporating legal issues from the inception of a fintech startup, even though may have financial consequences, eventually saves time, money and headaches.
Fintechs face several challenges traditional banks may not encounter. fintechs often have to contend with multiple agencies with authority over consumer protection and fair lending and the use of nontraditional data to assess creditworthiness.
Fintechs are also slightly different from other Tech companies when it comes to regulations. Tech companies like Uber and Airbnb did not need to register with a transport union/agency or hospitality industry before operating.
Why hasn't something like this happened in the banking industry. Not because people prefer their traditional financial firms, in any case trust has been lost giving the banking sector crisis.
The real reason is the banking industry is fundamentally different from any other industry and has a higher regulation. The traditional approach of tech companies like Uber and Airbnb to ask for forgiveness rather than permission does not work in the financial industry.
The idealism of fintechs has given way to more pragmatic ideals; to partner with or be acquired by a traditional financial institution. VCs are cashing in on their investments when fintechs are acquired by a traditional financial institution. This isn't very easy though.
Biggest challenge of working together, traditional financial institutions, are concerned with IT security, the banking sector is tightly regulated and cannot adopt the happy go lucky attitude of fintechs, where regulations are now popping up slowly. Banks are expected to keep data of consumers safe, thus banks will naturally be cautious working with fintech companies because of possible risks posed by third parties. On the side of the fintechs, the management and culture of hierarchical structure of traditional finance institutions greatly contrasts the freewheeling culture of fintech startups
The perfect bank fintech partnership will be beneficial in that it will offer a greater consumer choice, better consumer experience, lower costs by using new technologies, access to customers, financial resource and regulatory expertise
In the early years of fintechs, there was optimism that the fintech industry will transform the banking industry, the way amazon transformed retail or uber transformed the transportation industry. This optimism led to the rise of investments and pouring of money into the fintech industry.
This has led many to argue that the fintech industry is going through the hype cycle, a term coined by the consulting firm Gartner, to reflect the maturity and adoption of new technologies. The hype cycle is a visual representation of the fact that we tend to overestimate the effect of new technology in the short run,and underestimate the effect in the long run. Thus, according to hype cycle terminology, 2015 may have been the peak of inflated expectations for the fintech industry. While it is hard to say with certainty where we are currently at in the hype cycle, it is fair to assume that in the long run fintechs would prove to be a disruptive force in all aspects of finance.
Credits
https://www.coursera.org/learn/fintechlawandpolicy
Lee Reiners, CFA, Executive Director, Global Financial Markets Center
Duke University School of Law
Fintech Law and Policy: The Critical Legal and Regulatory Challenges Confronting Fintech Firms and The Policy Debates That Are Occurring Across The Country, Lee Reiners.
Gartner Hype Cycle
Hype cycle provided by Gartner, Inc
Data reports, Statista
NCA, GSMA Ghana
BOG reports
https://www.businessghana.com/site/news/general/159800
The Uk Department For International Development (Dfid)
https://www.bankrate.com/banking/jpm-big-banks-spend-billions-on-tech-but-theyre-still-laggards/
https://jpmorganchaseco.gcs-web.com/static-files/d588069b-8415-47ce-bc81-1cdc840a794e
https://thefinancialbrand.com/22896/edelman-banking-financial-services-consumer-trust-study/
https://www.theguardian.com/technology/2014/jan/28/bitcoin-executive-resigns-money-laundering-silk-road-charlie-shrem
https://www.bankrate.com/banking/jpm-big-banks-spend-billions-on-tech-but-theyre-still-laggards/