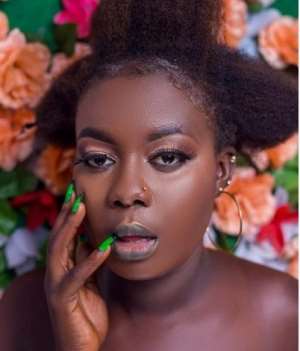 She may have thrilled you every Sunday on TV3's Date Rush with her funny intonation, an almost masculine figure, and her breathtaking dance entrance.
Fatima, has since the commencement of this season's edition of the love reality show never failed to put smiles on the faces of Ghanaians.
Doubling as a Dancehall artist, Fatima has however shared a rather sad account of how she grew up.
Born Fatima Mary Owusuaa, Fatima as she is affectionately known by Ghanaians in an interview with ZionFelix revealed that she grew up in an orphanage even though both parents were alive.
According to her, life got unbearable after her father refused to take up responsibilities, a situation which saw a Good Samaritan take her and her siblings to the orphanage.
She stated that she was aged 5.
Fatima indicated that during her nineteen-year stay there she only saw her mother occasionally and was not bothered when her father's death was announced to her.
She however hinted that she came in contact with her talent as a singer in the orphanage.