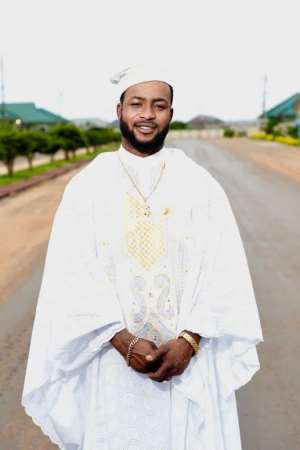 A dream wedding is a wish for almost every young person wishing to get married .
Most men will try and look for enough cash to make their wedding look great just to please their partners or even themselves as well as friends and families .
However , the US-based Ghanaian highlife/afro pop artiste, Jorvago is of the view that , it is a waste of time and money to spend lavishly on weddings .
According to the ' Yorgorgor' hit maker , partners who plan to get married should reduce the expenditure on weddings and rather spend a lot of money on the post-wedding vacations such as honeymoon.
He further stated that spending lower on weddings will lead to lower probability of marriage ending in a divorce.
Jorvago , who is known mostly as the 'ladies man ' because of his good looks and silky voice added that partners who spend outrageously on weddings mostly end up in divorce because after the marriage there is problem taking care of the home which breeds lots of problems and it eventually leads to divorce.
Jorvago took to his twitter handle to share a photo of a couple in a wedding ceremony and with a marriage "counselor's' caption which his fans even could not fathom if the talented musician is now a relationship expert .
On his twitter handle he wrote :

Source: BrownGH.com