What do you know about TOEFL Test? Check this out.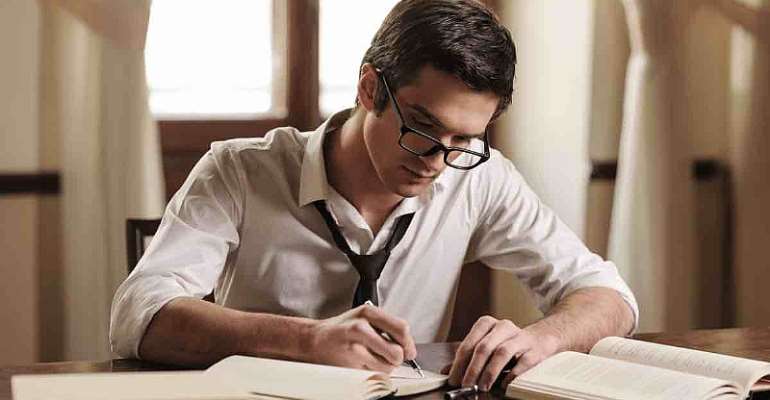 TOEFL is a standardized test which is used to measure the English language ability of non-local speakers wishing to be admitted in English-speaking universities.
The acronym "TOEFL" stands for Test Of English as a Foreign Language.
The test is accepted by many English-speaking universities and professional institutions. TOEFL is one of the two major English-language tests in the world, the other being the IELTS.
TOEFL is accepted in more than 9,000 colleges, universities, and organizations as well as other participating institutions across the World. TOEFL test is conducted by the Educational Testing Service (ETS) more than 50 times in a year.
How TOEFL Test Started
TOEFL was first developed in 1962 by an organization called National Council, made up of a group of educators and government officials, for the purpose of creating an English-language assessment for international students who wished to study at universities in the United States.
It was first offered to students in 1964 and administered by an organization known as Modern Language Association. The original version of the TOEFL adhered to the conventional wisdom of language instruction at the time, which focused on studying each component of language competence separately.
The original TOEFL, used from 1964 to 1979, was completely multiple choice and tested students on their reading, listening and grammar skills.
In 1979, the TOEFL was revised and new, optional TOEFL tests focusing on writing and speaking skills were added. These two new tests were called TWE and TSE (Test of Written English and Test of Spoken English, respectively).
In 1998, the first computer-based version of the TOEFL (the TOEFL CBT) was released.
Thinking of taking IGCSE, SAT, TOEFL, IELTS, GMAT, GRE, MIS, ETC? Join our free test preparation course here www.excellenthomeclasses.com
In 2005, the TOEFL again underwent revisions and was released as the TOEFL iBT, which is the version of the exam still being used today. The TOEFL iBT combines the reading, listening, speaking, and writing sections into a single exam that is taken on the computer. The TOEFL iBT has an increased emphasis on integrative skills and using multiple skills at a time to answer a question. Around this time, the creators of the TOEFL dropped its longer, original name, and its acronym was officially accepted.
Today, the TOEFL is administered in over 130 countries and has been taken by more than 30 million people.
Common TOEFL Abbreviations
Now you know what TOEFL stands for, but there are many other acronyms to know in the TOEFL world! Below are some of the other common TOEFL abbreviations you should be aware of.
ETS: This stands for Educational Testing Service (ETS) which is the organization that designs, administers, and scores the TOEFL. They also oversee other standardized exams such as the GRE and TOIEC.
TOEFL CBT: This acronym stands for computer-based TOEFL. The TOEFL CBT was the first version of the TOEFL to be taken on the computer. It began to be replaced in 2005 by the TOEFL iBT and is now no longer used.
TOEFL iBT: iBT is an abbreviation for "internet-based test." The Internet-based TOEFL, or TOEFL iBT, is by far the most popular version of the TOEFL; 97% of people who take the TOEFL take this version. It's taken on the computer and measures four skill sets: reading, listening, speaking, and writing.
TOEFL PBT: The paper-based TOEFL, or TOEFL PBT, was taken by people in areas where the TOEFL iBT wasn't available. It has now been replaced by the revised TOEFL Paper-delivered Test which is taken with paper and pencil and tests three skill areas: reading, listening, and writing.
TOEFL ITP: TOEFL ITP stands for TOEFL Institutional Testing Program Assessment Series, and it is a series of paper-based tests teachers can use to measure their students' English skills. TOEFL ITP scores won't be accepted by universities as a replacement for the TOEFL, but they can be used as English-placement tests in schools or for scholarship programs, among other uses.
IELTS: The International English Language Testing System (IELTS) is the other main exam that tests for English language proficiency, in addition to the TOEFL. The IELTS is less popular than the TOEFL, and it is used more often by people immigrating to the UK, Australia, or Canada than it is by those applying to universities.
TOIEC: TOIEC (which formerly stood for Test of English for International Communication) is another standardized test produced by ETS to measure English skills. However, unlike the TOEFL, which is used mostly by people hoping to attend university or graduate school, the TOEIC is primarily used by employers to test the language skills of potential employees.
TEFL: This acronym is very close to TOEFL, but it stands for something entirely different! TEFL stands for "Teaching English as a Foreign Language" and it refers to English language instruction for non-native English speakers. It's also possible to be TEFL-certified, which means you've taken a class and possibly an examination that show you have the skills needed to teach English.
Two Different TOEFL Versions
There are two different versions of the TOEFL—the internet-based test (iBT) and the new revised paper-delivered test (formally known as PBT). More than 97% of test-takers take the iBT, so the odds are good that you'll take the iBT as well. With a few exceptions, the paper-delivered test is only offered where internet-based testing is unavailable.
Though the two versions of the TOEFL are similar, they do have slightly different components. The iBT tests four skills: reading, listening, speaking, and writing. The paper-delivered tests only three skills: reading, listening, and writing.
Because the paper-delivered test does not test speaking ability, most universities prefer that applicants take the iBT. So, if you have a choice, always try to take the iBT. But also don't worry if your country only offers the paper-delivered test—universities understand and won't penalize you!
The price of the test will vary depending on the country in which you take it. Always double-check on the ETS website so that you know how much each TOEFL will cost for you.
TOEFL vs IELTS
The TOEFL and IELTS exams are fairly different, and therefore some people will find that they are naturally better suited for one than they are for the other. You probably want to know which test you should study for.
But before we discuss their similarities and differences, remember that both IELTS and TOEFL are standardized tests. This means that with some coaching and practice you can learn to do well on whichever exam you decide to take.
Let's talk more specifically about each exam.
TOEFL vs. TOEIC
Though it's popular, the TOEFL is not the only test of English as a foreign language. In fact, there are several different tests for English as a foreign language, and the one you choose to take will depend on your academic and career goals. If you're a student, then you'll probably end up taking the TOEFL. But, if you're applying for a work visa, the TOEFL might not be the right test for you.
If you're seeking to prove your English skills for a job or work visa, then you may need to take the Test of English for International Communication (TOEIC) instead of the TOEFL. The TOEIC tests everyday and business language, rather than academic language, and so is more appropriate for work environments.

Coming Up Next:
How To Register For The TOEFL Test
In part two of this series, you'll learn the four (4) different ways to register for TOEFL test; you will also be introduced to the different patterns there is to the test and how to master each.
Continue on to the next lesson here: www.excellenthomeclasses.com