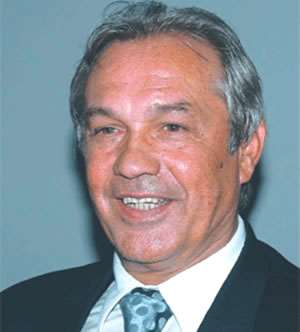 Head Coach of the Black Stars, Ratomir Dujkovic has defended his 28-man squad for the World Cup finals.
The list, officially released at a press briefing on Friday, has five players on stand-by.
Conspicuously missing is Germany based Isaac Boakye, whose knee injury is not expected to heal until after six weeks.
The Serbian told myghanafootball that he took in account about six factors in selecting the final twenty eight.
'First of all he must have a team, play regular football, he must seek daily treatment, be in top physical condition and most importantly be patriotic', he said at the conference.
On the issue of the exclusion of midfielder Baaba Armando, Ratomir Dujkovic stated that the player has not shown enough commitment and discipline to merit a first place selection.
'He score goals yes but he has not shown enough commitment to the national course.
'During the run up to the friendly matches, I asked him if he is in constant training, he replied by saying that he trains with former player Tony Yeboah.
'It has gone on for quite sometime and I put him on stand-by because I was not sure of his commitment level and he is clubless too don't forget', he added.