African Champions League: JSM Béjaïa fears arbitration and heat in Niamey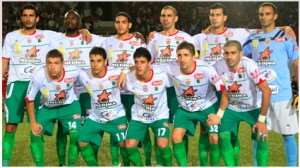 The matches of the second legs of the preliminary round of the African Champions League are going to be played this weekend.
JSM Bejaia of Algeria moves to Niamey to face Niger's Olympic FC on Friday. The Béjaouis had won the first leg with a score of 3 goals to 0.
"We do not fear the enemy, but exogenous factors. We dread arbitration and heat. These are two factors that weigh heavily in the balance. It's hard to play at 15h especially it is very hot in Niamey in the moment, " said the general manager of JSMB, Rachid Redjradj.
The Red Green of Algeria is preparing to deliver an important and difficult meeting in the Nigerian capital. Indeed, JSMB players were treated to a warm and eventful arrival at Niamey. In addition to hosting unpleasant, housing and training conditions have driven the béjaouie entire delegation, coaching staff, players, and officials into a tizzy.
"Frankly, we were expecting a little scenario. Personally I am not surprised that these actions do not honor African football. It has to do with focusing only on our subject, despite the weather conditions expected to be very difficult, " said the Algerian coach.
"The players have been affected morally, but they understood the subject. We all need to overcome in order to thwart this scenario to achieve our goal, namely snatch the qualification for the next round. The players are aware and show a willingness and determination of iron in order to be ready on Friday on the ground. In fact, the team is ready for the second round, " he added.