Women's League Resumes In May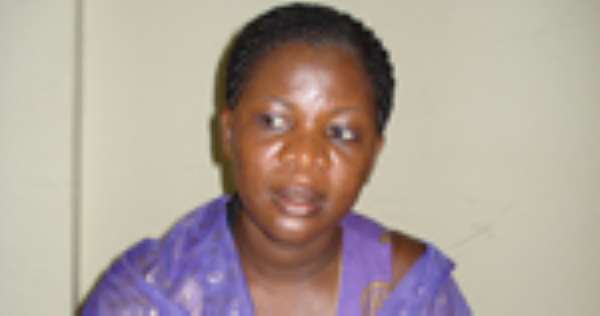 THE LONG-Awaited Regional Women's Football League will now commence on May 3, 2008 at all the three zones identified by the Ghana Football Association (GFA).
This was disclosed at a meeting held at the GFA Secretariat last Thursday.
In attendance were members of the FA Women's League Board including Philip D. Johnson, Habiba Atta and Leanier Addy. Also present was Chairman of the Board, Fred Crentsil.
Speaking to DAILY GUIDE SPORTS, Mrs Leanier Addy said the clubs have been divided into three zones, namely, Northern, Upper East and Upper West, in zone one, while zone two comprises Brong Ahafo, Ashanti Region, Central and Western regions, while zone three teams are from the Greater Accra, Eastern and Volta regions.
She explained that after the regional leagues, regional champions and runners-up will play in a round-robin at the newly constructed stadium in Tamale for those in the Northern, and the Baba Yara stadium will host those clubs based in Ashanti region, while other teams in the Greater Accra will play at the Ohene Djan stadium.
The first six clubs that qualify will start with a National Women League while the remaining clubs will wait the next league season, with only one team being demoted from the national league championship at the end of each season until otherwise decided by the FA.
According to Leanier, the regional women's leagues start May 3, 2008 and end in July the same year, while the zonal women championship will be played from 3rd to 10th August 2008 and the national league from 17th to 24th August.
She added that the GFA will bear the cost of officiating fees and also give every club a token amount for transportation while new registration cards mainly for women football have been printed, instead of the previous years when women were using division two registration cards for their various leagues.
Information reaching DAILY GUIDE SPORTS indicated that eight clubs namely Ghatel Ladies of Accra, Meridia Ladies, Athleta Ladies, La ladies, Great Mawuena Ladies, Ideal Ladies, Nungua Ladies and Faith Ladies are supposed to have qualified to play in the Greater Accra Women Soccer (GAWSOC) Premier League this season while there are controversies over Post Ladies' relegation.
By Pierre Toto