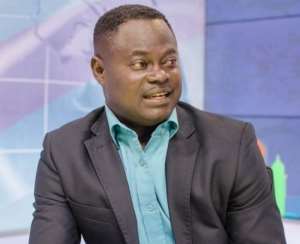 Nii Odartey Lamptey has revealed that he left Elmina Sharks due to sabotage by some players in the ongoing 2021/22 Ghana Premier League season.
The former Ghana international left his role after just five matches into the new season.
Sharks were hammered 3-1 in the matchday five games against Eleven Wonders on Sunday.
Speaking for the first time after his exit as the head coach of the club, Odartey revealed that he was sabotaged by some senior players in the team due to lack of playing time, hence the decision to resign.
"Some of the old players decided to sabotage me because they were not getting playing time," he told Elmina based Ahomka FM.
The ex-Black Stars player rescued Elmina Sharks from relegation last season after taking over from Yaw Acheampong halfway last season.
Sharks sit 17th on the league with just 4 points.
Elmina Sharks will now prepare to return to winning ways without Nii Odartey Lamptey when they host Karela United in the matchday 6 games at the Ndoum Sports Complex on Sunday.