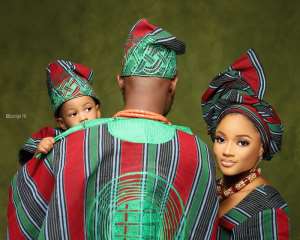 Coming forth with a new wave of birthday shoots, this editorial narrates the dynamism of OLUWAKORETIMI, our first Boy-child.
Our son is very Adventurous with lively vibes; a handsome child of grace, laughter and blessing. Watching over you from pre-birth stages to this very moment fills our hearts with great joy and Momentum as you grow.
The five-look editorial celebrates culture, career, urbane and sartorial excellence of Our boy-child in primary and secondary solid pallets.
CREDITS:
Styling and creative preference: @femytoys
Photography: @spotlightpi
Makeup: @kaffysbeauty
Narrative: @femytoys
Features: @tutuolamide @oluwakoretimi