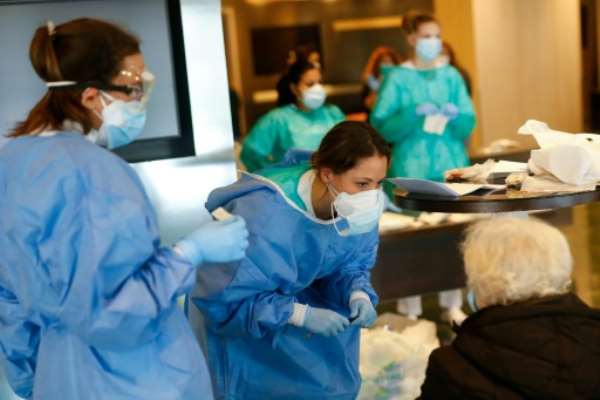 The Communications Bureau of the National Democratic Congress (NDC) in the Wa East Constituency is saddened by the Machiavellian attitude of the Member of Parliament (MP) for Wa East, Mr. Godfrey Bayon Tangu, especially in this era of COVID-19, which has so far infected over a million people in the world and over 200 in Ghana.
We have seen several media reports of Members of Parliament educating and donating items to their constituents in these trying times but our MP is once again missing and cannot be found.
Before we continue, we wish to commend Dr. Godfred Seidu Jasaw, the Parliamentary Candidate of the NDC in the constituency, who has so far provided the constituents with over 80 veronica buckets and liquid soap and has also visited over 50 communities to educate them on the virus.
The attitude of the MP to always run away and only return when he is seeking political favours is not only disrespectful to the constituents but an insult on the intelligence of the people he has been representing and still seeking to represent in Parliament.
The MP is least concerned about his constituents and that probably is the reason he has little or nothing to show since representing the constituency from 2017.
As a party, we are also concerned about our brothers and sisters, who are largely in Kumasi and Accra engaged in the 'Kayayei' business and that is the reason our Parliamentary Candidate has started identifying them to grant them the necessary support. In all these our MP is silent.
We call on the Chiefs and people of the Wa East Constituency to rise and stop the MP from his wicked, unintelligent, machiavellian attitude especially in these trying times.
We conclude by calling on the District Chief Executive to do the needful as other District Chief Executives have done and stopped his long sleep if his MP is incapable.
He should also obey the President's directive and set up a district-wide emergency response team with clear guidelines to deal with the threats of COVID-19.
May God bless us all and bless our homeland Ghana.