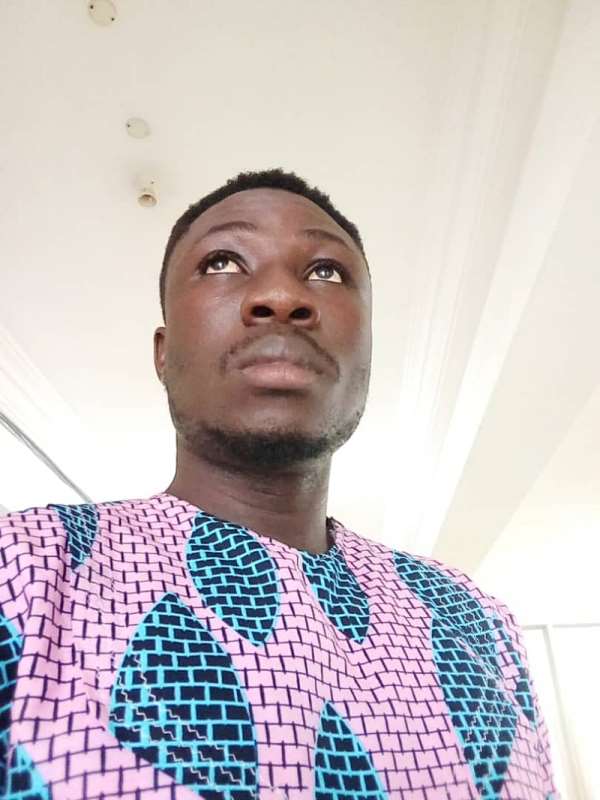 Francis Pious Egoeh
On the 12th of October, 2019, I launch a complaint about how your services are not good for the people of Central Tongu on your official Twitter handle.
In the said complaint, I told you categorically that, the following areas in Central Tongu District; Mafi-Adidome, Mafi-Kumase, Mafi-Srekpe, Mafi-Kutime, Mafi-Gidikpoe, Mafi-Deveme and their surrounding areas are seriously battling with your 2G network. To us the people of Central Tongu, your 2G network is like 0.005G network that's if there is something like that.
Now, let me remind you once again about the content of my letter written to you on the said date 12/10/2019.
''Dear Vodafone Ghana, Network signals in Adidome, Mafi-Kumase, Mafi-Srekpe and its environs is extremely bad". These are the concerns of the people of Central Tongu District of the above-named towns who are active users of your network because of its affordability when it comes to airtime and internet bundle.
Customers are threatening to move to other networks preferably MTN or Airteltigo who are your keen competitors in the market for better network services. At this juncture, we the people of Central Tongu have no other option than to switch to either MTN or AirtelTigo. Because it will make economics sense for us to switch to these other networks. The reason being that, it is better for us to be paying exorbitant prices and at the end, get the best out of it than battling with your 2G network all the time. We understand the value for money. When you go to some of the villages in Central Tongu District of Volta Region, there is absolutely no network signals. How do you want these people to cope with such a situation in this 21st century? This poses a lot of danger and other challenges to them when it comes to browsing. What of if someone in the process of climbing a tree fall. I hope you know the outcome of it already?
The most annoying aspect of it all is that, your highly esteemed company (MTN) recently came up with 4G. Our question is very simple, what have we done to your company? All we are asking for is at least 3G network please. So, that we can also be at the comfort of our homes surfing the internet without any difficulty. Even at times, we have to climb trees just to have access to your network signals for calls. This alone should tell or inform you how abysmal your network is in Central Tongu.
Vodafone Ghana, are you sure your so-called slogan is working on the ground for the reimbursements of all in Ghana? The future is exciting! Hmmm we the people of Central Tongu District think otherwise.
Is on your record, the number of times I have fervently complained about your poor or bad network services in the above-stipulated towns in Central Tongu through text messages and calls.
Any time I reported such an incident, this is what I always get from you "Hi I apologize for the network issue. Please provide your number and GPS coordinates of your location via google for assistance.'' That was on the 15/09/2019
The next one too ''Hi Francis, I apologize for the delayed response. Please we do not have information on your GPS coordinate for your location.
Kindly follow the steps below to generate it.'' That was on the 12/11/2019.
NB: they always ask of the type of phone I am using. But I want to make it known to them that, we the people of Central Tongu are using or having good smartphones like those of our people in Accra.
I did all these but our situation is the same. I want it to be on their record that I am a geography graduate from one of the prestigious universities here in Ghana (University of Cape Coast), so I know how to generate GPS coordinate. All we want is that they should come done here and get issues fixed. They cannot always be playing with words with us.
My advice to Vodafone Ghana is that they should learn from MTN Ghana by improving their network base or services in remote areas. They should also, try by visiting villages and towns to know how their services are, not only relaxing in their regional offices and at the national headquarters thinking that all is well. If the air-conditions is really affecting them in those regional and national level which is making them not to think straight by giving their customers the best of their services, then they should stop using them.
MTN Ghana has mounted poles in some vantage points or areas in the length and breadth of the country. Indeed, their slogan is working '' Everywhere you go''. In my village Mafi-Srekpe, we have one of the poles there.
How can we have access to information concerning this global pandemic called Covid-19 on your bad network?
On behalf of the good and hardworking people of Central Tongu District of Volta Region, we are giving Vodafone Ghana one-month ultimatum to address our concern or we will advise ourselves accordingly either through demonstration or any other medium we deem fit.
In conclusion, we the people of Central Tongu District of Volta Region are humbly asking Vodafone Ghana to come to our aid by providing us with at least 3G/4G network.
Thank you.
Long Live Central Tongu District!
Long Live Volta Region!!
Long Live Vodafone Ghana!!!
Long Live Ghana.
Credit: Francis Pious Egoeh
+233204744517