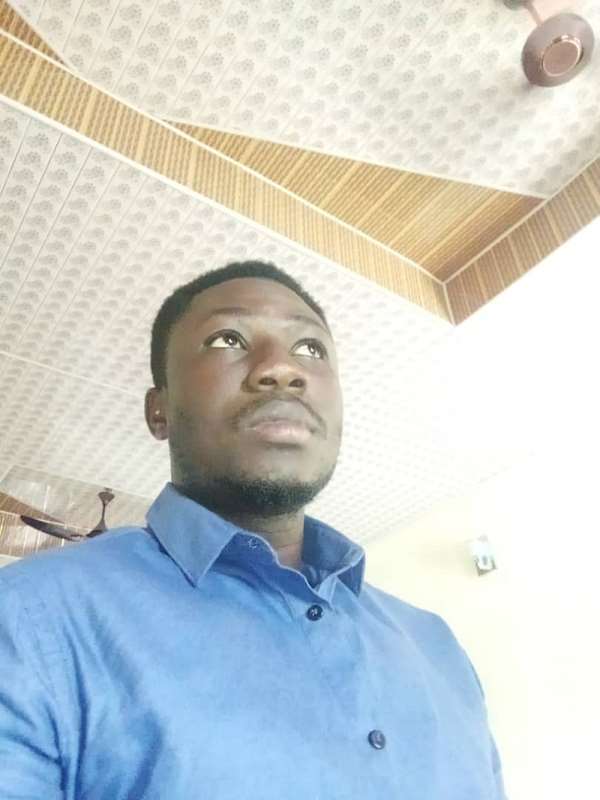 Francis Pious Egoeh
Mafi-Kumase is located at the heart of Central Tongu district of Volta Region.
Now that, Ghana has recorded 53 cases of Covid-19 as at yesterday 24/03/2020 and has recorded 2 death so far. It's more scaring than before. So our leaders in Central Tongu district need to act now.
As a concerned citizen of Mafi land,and having stayed in Mafi for the past 20 years, I can brazenly tell or write about Mafi-Kumase market. The reasons why I am advocating for the closure of Mafi Kumase market is as follows;
One, I would like the authorities of Central Tongu district thus, the District Chief Executive in the person of Hon. Thomas Moore Zonyra, the Member of Parliament for Central Tongu district in the person of Hon. Gabby Alexander Hottordze, the chiefs and the elders of Central Tongu district and all opinion leaders to effect the closure of Mafi Kumase market for the safety of all and Sundry. Mafi-Kumase market is one of the busiest Market in Ghana after Makola market. Our market day takes place on every Mondays and people from the following places visit the market on the said days thus from Accra, Ashanti Kumasi, Tema, Ada, Keta, Afloa, Akatsi, Ho, Hohoe, Battor, Kpando and the rest. Infact, as far as, Volta Region has not recorded any Covid-19 cases, it's prudent for us to take preemptive decisions in this trying moment. And one of the ways of doing it is by closing down our major markets in the region. Because the more these people are coming to our Market,the possibility of the people of Central Tongu district getting the Covid-19 is very high. It will surprise you that, Mafi kumase Market is, even more, busier than our regional market at Ho. Next week Monday is gonna be another market day at Mafi kumase but it will be wise for our leaders to make a pronouncement before Monday so that, there will be no Market activities for now. Let's take the bull by the horns. We should not wait until things get out of hand before taking decision. We have the time now to act. So let's act now!.
Two, Mafi kumase has been hit by water shortages for the past one week or more. So, if Covid-19 should visit us, then we are doomed. Because one of the preventive measures stipulated by our authorities is by washing our hands regularly and here lies the case that, we the people of Mafi Kumase are already having water crisis.
In a simple language, all that I am trying to communicate is that, Mafi kumase Market should be closed before Monday to avoid any inconveniences concerning the Covid-19.
Lastly, I know the implications of the closure of the market but to me it worths it. Because life is only one. We can risk everything but not our health. Let's bear this in mind.
After this Covid-19 pandemic,the market will continue to be there for us. The closure is going to be temporal for now just to be monitoring the Covid-19 pandemic.
I am more than certain that, this Covid-19 issue too shall pass soon. It's well with us all.
Let's adhere to all the preventive measures given by our authorities to safeguard our lives and that of our loved ones.
In summary, I am saying that our leaders should act now by closing down Mafi kumase Market and other markets within the district like Adidome Market and Avedo Market just to mention a few. They know what to do and this is the time for them to act now. Even if it means calling on the President of Ghana to help in closing down the market then they should do so.
I know internally, our DCE, MP, Chiefs and Elders of Central Tongu district can do something about the closure of the market without waiting on the President of Ghana before doing so.
An ugly situation needs ugly measures.
Let's close down Mafi kumase Market now!
Long live Central Tongu district!!
Long live Volta Region!!
Long live Ghana!!!.
Credit: Francis Pious Egoeh
+233204744517/+233248188489