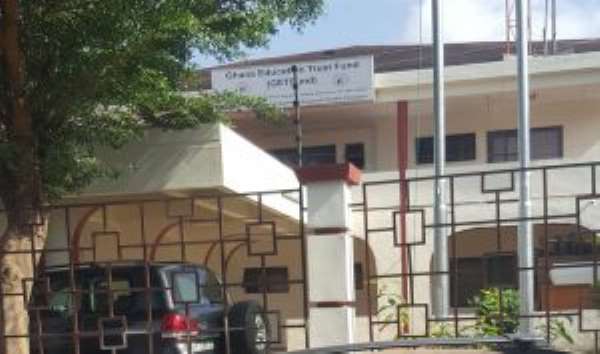 In a recent Auditor General's report, some government appointees, politicians, media professionals and lecturers have been fingered as being among the beneficiaries of the Ghana Education Trust Fund (GETfund). Prominent among these beneficiaries are Hon. Dr. Matthew Opoku Prempeh (Minister of Education and Member of Parliament, Manhyia South), Hon. Sarah Adwoa Sarfo (Minister for Procurement, MP for Dome Kwabenya and Deputy Majority Leader) and Dr. Prince Hamid Armah (Executive Secretary, National Council for Curriculum and Assessment).
The GETfund as an agency of the Ministry of Education, was set up to, among other functions, provide fund for brilliant but needy students to pursue their education. The GETfund also supports Ghanaian workers who apply to study courses relevant to their profession. It must be emphasized that majority of the GETfund beneficiaries should be in the category of brilliant but needy students.
Ghanaians have been left puzzling over whether the above named beneficiaries and a host of several others were 'truly needy' at the time they received their funding. The Minister of Education, for instance, was an MP for Manhyia South by then.
The above scenario leaves one to wonder that if the above categories of people consider themselves as 'needy', then the ordinary Ghanaian whose monthly income is ten times less than these politicians are in real terrible need. It was therefore sad to hear an unrepentant Hon. Matthew Opoku Prempeh justify this morally reprehensible act on a Monday afternoon political talk show on Asempa FM dubbed "Ekosii sen" in an interview segment with Philip Osei Bonsu, the host. In the interview, he was quick to point that he did not take the GETfund scholarship as an appointee of the NPP government and added that he pursued the three-week programme to the benefit of the nation.
In the Ghana Education Service, teachers are only granted study leave with pay if they offer "GES approved courses". That, notwithstanding, teachers with their meagre salaries out of which they pay their rent, utility bills, transportation and medical expenses are still expected to magically use that same salary to upgrade themselves through the pursuance of various courses. These teachers, with a host of others, are the crop of people who genuinely need the GETfund, not a minister and other politicians who enjoy rent allowance, vehicle loans and allowances, fuel and other mouthwatering privileges as applicable to article 71 office holders. Worse of it all, some teachers who from their own sweat pursued various degree programmes are being denied an upgrade to their new level/rank because according to the GES, they did not take permission.
This is a clear case of a redefinition of democracy, classically defined by Abraham Lincoln as " Government of the people, by the people and for the people " to "Government of the people, by the politicians and for the politicians".
The people of Ghana are being governed by politicians elected by the people, who are unfortunately not the beneficiaries of their democratic entitlements. Politicians and their families are now scrambling for scholarships with the poor Ghanaians and prevail by virtue of their power and political influence, bulldozing their ways through at the expense of the poor.
By law, the GETfund is not meant for studies abroad and justice would be served for the ordinary Ghanaian if the culprits are surcharged and sanctioned. Again, politicians should, like teachers, be made to seek permission to pursue approved courses which are relevant to their work. A medical doctor-turned-educationist should not be permitted to take a course in National and International Security which is totally outside his area of professional jurisdiction, let alone with a GETfund scholarship.
Democracy is for the people, not for the politicians alone.