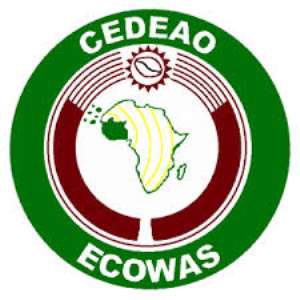 At long last the much talked about eco the currency for WEST African Nations is about to be introduced. Eight Nations most of which are using the CFA including Cote d'Ivoire, have decided to be part of the nations to begin it all in January 2020. Ghana does not want to be left behind and therefore has decided to be part of this venture.
The main rationale for this is to push for the integration of the ECOWAS Nations. According to reliable information, the common currency will lead to the removal of trade barriers, reduce transaction costs, boost economic activities and raise the living standards of the member nations.
The monetary integration was proposed long ago by ECOWAS,but suffered implementation delays because some nations within WERE unable to meet the convergence criteria. Almost all those who know the benefits in the common currency for the west AFRICAN nations would be happy.
Like the European nations who are currently enjoying the benefits of one currency the euro, the eight nations including Ghana Will not only have trade barriers broken, movement by businessmen and women would be a lot easy with transfer of currency also becoming easy.. Infant trading within the ECOWAS Nations would boost links with the Nations involved.
Currently, banks in the nations of West Africa charge different interest rates with some banks charging higher rates. The equal pegging of Interest rate would reduce the cost borrowing. Another benefit for the common currency is that marketing would be competitive within the region and between the west AFRICAN nations and the entire world.
Being a new move we'll be faced with some problems to do with the movement of cash across our borders by traders and business men.. The member States of ECOWAS involved must find ways to check the teething problems.
Ghana must join in finding solution to problems to emerge with the eco currency. ECOWAS must set up a committee to follow the progress of the use of the new currency by learning from the experience of the EUROPEAN UNION and other blocks. This is not the first time we're going to enjoy common currency in West Africa.
The British colonies in West Africa had a common currency the pounds and shillings just like CFA for the francophones before abandoning it after gaining independence .. it's our hope that all the former British colonies like Nigeria, Sierra Leone, the Gambia would throw their weights and join the eco group. This would lead us getting stronger and cut our links with our colonial masters. We together with the francophone Nations would push for true economic independence through the eco currency.
By Alhaji Alhasan ABDULAI , journalist and executive director of Eanfoworld