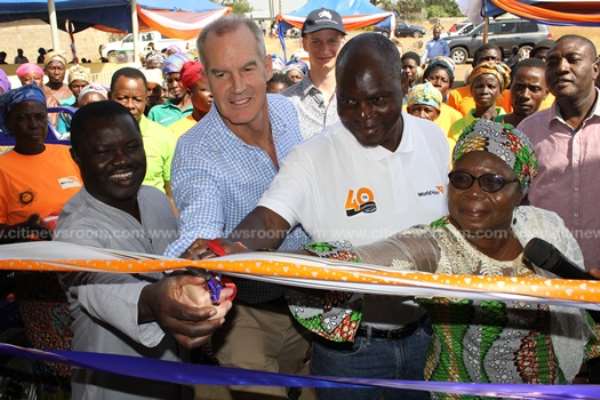 World Vision Ghana (WVG) in partnership with the Government of Australia has commissioned shea butter processing facilities for the Kanibisi and Sheaga communities in the Talensi District of the Upper East Region at a cost of GH₵232,000.00.
The intervention is to enable women in the beneficiary communities to take advantage of the abundance of shea nuts and leverage on the shea butter trade to improve and diversify their livelihoods.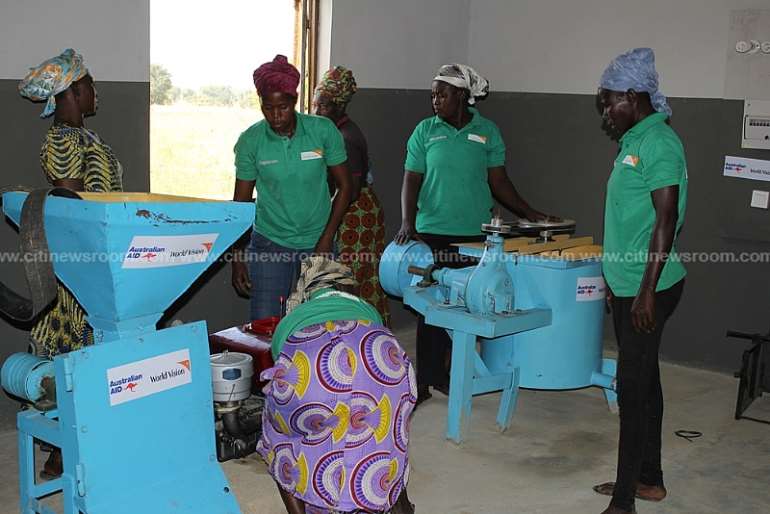 Speaking at the commissioning of the facilities at Kanibisi, the National Director of World Vision Ghana, Dickens Thunde said the projects were in response to their findings on the untapped potentials of shea nuts to meet the demand for shea butter.
"Women in these two communities have indigenous knowledge and skills in shea nut and shea butter processing. This provides WVG with the opportunity to train the women on value addition and best practices in the shea industry to take advantage of the globally growing demand for shea butter, especially from Ghana."

"We are therefore supporting the communities with shea butter processing centres to facilitate the production of shea butter and other value-added products such as pomades and lotions in commercial quantities to empower the women economically and provide their children life in all its fullness," he said.

Dickens Thunde, WVG National Director
Mr Thunde hinted that WVG will work with the Talensi District Assembly and other relevant partners to create a ready market for the products and its related value chain for the sustainability of the facilities.
He admonished them to regularly maintain the facilities to prolong their life span and enhance their efficiency.
Mr Thunde bemoaned the indiscriminate bush burning in the Talensi District as a source of worry that must be nipped in the bud to sustain the shea industry.
He called for drastic measures to end bush fires and illegal mining activities in the area affecting livelihood alternatives of community members.
"Poor enforcement of forest-related laws and regulations, as well as community-level by-laws gives leeway for people involved in the destruction of the land or vegetative cover to escape punishment. We urge chiefs, landowners and the assemblies to fight the destruction to save the future of our women and children from hunger and poverty," he stated.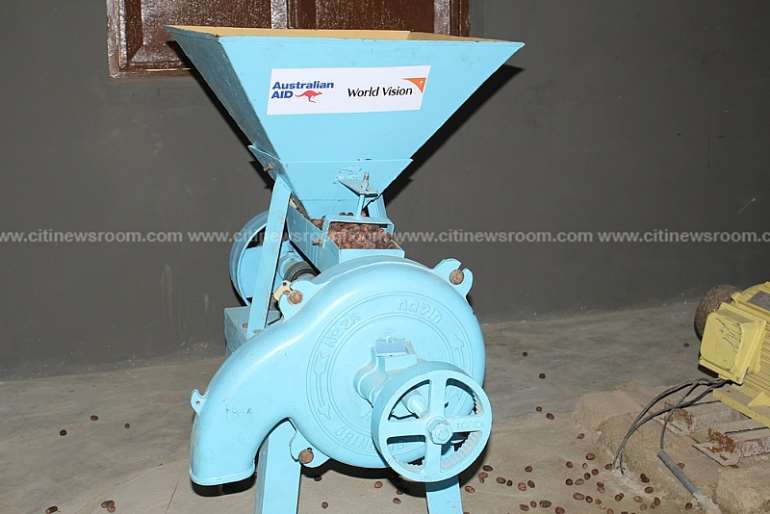 Australia High Commissioner to Ghana, H.E Andrew Barnes commended the project for its commitment to ensuring financial inclusion for women economic empowerment.
He urged the beneficiary communities to "educate other communities on the enormous benefits of the Shea butter industry to build resilient communities for everyone".
He also assured that the Australia government will continue to support the agricultural sector of Northern Ghana to improve food production and economic growth, especially for women.
---citinewsroom