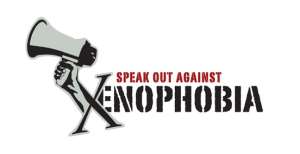 The upsurge of xenophobia in South Africa leading to attacks of foreign nationals especially fellow Africans is a matter of concern to all in Africa and the world. The main reason for the atrocities is not difficult to find .. South Africa which was liberated from Apartheid or white minority rule through the help of the rest of Africa has a lot of problems. Chief among them is that there is a huge number of unemployed youths in south Africa. Being a nation open to all Africans a considerable number of men and women from other parts of Africa have moved to seek employment and to engage in businesses in south Africa.
While some of the foreign nationals are engaged in legitimate activities there are others who have veared into criminal activities.. These include drug use and pedling and Internet fraud. Studies have shown that the economic woes of South Africa goes beyond the influx of youths from other nations to the fact that remnants of the European minorities still control businesses and therefore most parts of the economy.
The youths in South Africa feel that the only way to rectify the situation is to drive away the foreign nationals especially those engaged in businesses. Perhaps they are not aware that the economic problems cannot be blamed solely on the foreigners.Brutal attacks on foreigners by South Africans is wrong as it can result in physical conflicts leading to war. This is not the first time An African nation has taken steps to drive away foreign nationals..
Apart from the Aliens compliance order Law through which foreign nationals without residence permits were driven away from ghana in the late 60s, a Ghanaian business group GUTA is fighting to drive away fellow African nationals who are operating in trading reserved for Ghanaians, they may be right but they must use the right method but not through xenophobia.
The Aliens compliance order which was based on a law resulted in a reprisal with Nigeria driving away Ghanaian youths later. Well there is nothing wrong with the youths in African nations fighting to take their righful places in their own nations. What needs to be done is for the leaders of the nations in Africa to take the situation into consideration in order to prevent confrontations and war.
Our forebears after fighting for the liberation of African countries set up a continental body known as the Organization of African Union now AU. Apart from that regional bodies like Ecowas were established to promote free movement of people and goods in Africa. However if the regional and continental bodies find protocols on movement of people are being abused those protocols can be amended. While the movement of goods is getting on alright there are problems with the movement of people. Africa is a great continent with abundant human and material resources. The youths can move from one nation to the other.. However the leaders of Africa must enact laws to regulate the movement of only the right people qualified to go and hold their own to do legitimate businesses in African nations.
Those who engage in criminal activities such as drug peddling must be banned from moving to fellow African countries. South Africa and Nigeria must know that the xenophobic actions in south Africa and Nigeria has diplomaic implications and on business set ups in both countries such as MTN and some Banks.. This can lead to loss of jobs and businesses and can lead to war if care is not taken. The governments through AU, Ecowas and Sadec must wake up to find lasting solution to the problems associated with movement of people from one nation to the other. We need to make sure that all those moving from one nation to the other in Africa are in possession of the right documents. Those leaving their countries must show what they are going to do in the coutry they intend to visit. The practice where people move without passports must be stopped. Many stranded Nigerians who were about to be flown back from South Africa were abandoned because they had no passports.
We need to note that we in Africa must always do what's right to support each other, because we are one people in one continent with a common destiny.
ALHAJI ALHASAN Abdulai, a journalist and executive director of EANFOWORLD P. O Box 17070 Accra North 0244370345.
Pls add to my articles