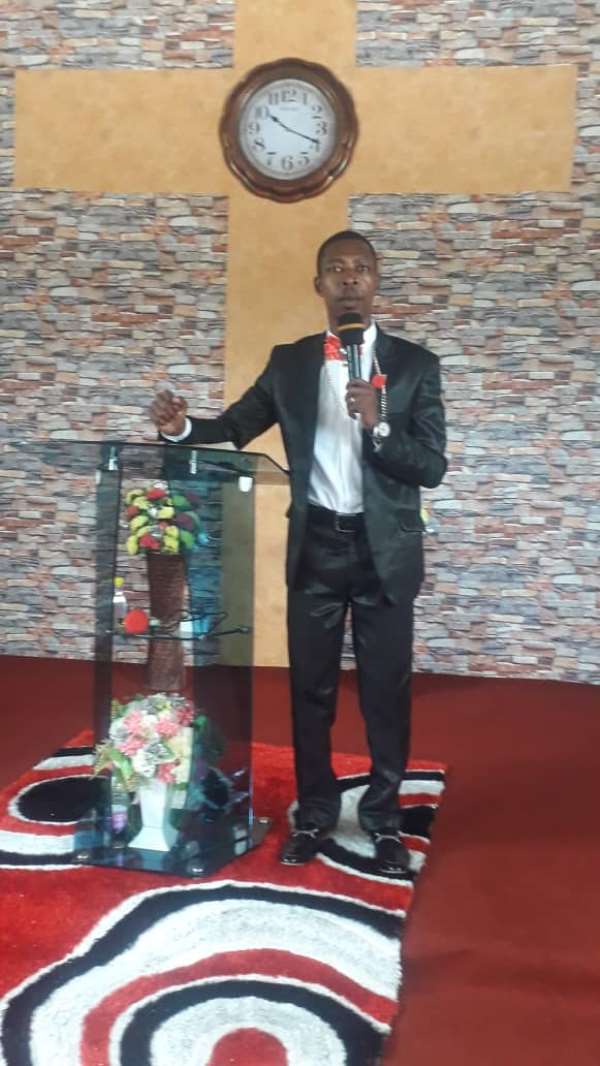 Prophet Micheal Yankson
Yesterday evening I was at *Citizens of Christ Ministry* you'll find them at the Ideal Student Hostel, Liberty Junction on the Sakaman- Dansoman road, it wasn't a social visit nor a business meeting but it was both. I had to be there for their *Encounter God Prayer Meeting* after hearing the pastor teach a New Converts class.
You know I'm not good at much but for 2 things, writing and teaching a new convert class, so when I saw a man of God who has both knowledge and passion for a new convert class I was intrigued so invited myself to their prayer meeting (its a new initiative, something the pastor planned for a day but God enjoyed so much He asked that it be continued for the rest of the month. 6-9pm on Sunday evenings - I'm inviting you).
So we prayed, then we prayed again, and when I thought it was over we prayed again. As a Reformed Christian I confess I enjoyed the atmosphere (I've lost track of how long its been since I was in a Charismatic prayer meeting). There was singing, real Christian singing, I don't mean we sung "gospel" songs, I'm saying we sung Christian biblical songs.
Then there was the prayer and what my friends call "ministration" but I call with no name (my idea of ministration in Church is the Worship, Word and Prayer), despite the disagreement over label I loved it. I hate it when we say "you could sense God" for I hate having to ask what you mean when you had your hands digging your nose or pocket but excuse me if I say some for myself (the things a man can get away with just because everyone does same).
There was maturity on the side of the man of God - he didn't wind about with the message and prayer topics and he sure didn't push anyone to fall. Yes I know I should have taken pictures with him but I don't take pictures and surely I don't believe in celebrities to take pictures with every preacher who impresses me.
Maybe next time I'll be at your Church and we'll see what God chooses to do with the alliance we make. Allow me try a TV presenter exist - I'm Kwame reporting for inGodded.com. Follow us on Facebook and Instagram @inGodded.
© inGodded Media: People Becoming