"Ghana Beyond Corruption" Sounds More Like the Right Thing to Do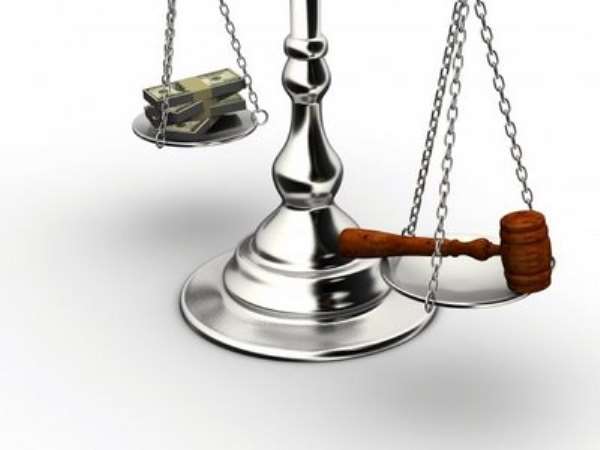 Mr. Ronald Strikker is reported to have wittily and poignantly remarked that the way he sees the trend of events in the country, he would rather that President Addo Dankwa Akufo-Addo declared a full-scale war on official corruption, instead of desperately belting the far higher-pitched or more difficult to realize song of "Ghana Beyond Aid." More so because it seems quite obvious that the nation's demand for foreign fiscal assistance largely emanates from the apparent open-season of rank corruption in official circles (See "Ghana Beyond Aid: Why Not Ghana Beyond Corruption? – Dutch Ambassador Quizzes Gov't" Classfmonline.com / Ghanaweb.com 9/6/19).
Mr. Strikker is the Netherlands' Chief Diplomat to Ghana and some three or four other neighboring West African countries. He is reported to have made the remark attributed to him at an unspecified seminar. It is significant to observe here that the forum or context in which his remark was made is far less important than the substance of the remark itself. It is, indeed, an open secret that millions and billions of all sorts of currencies are lost through official theft annually, amounts that may very well equal or even far exceed the total value of monetary aid received by the country from abroad. Under these circumstances, Ghana's economic situation could strikingly be likened to the tired analogy of pouring tons of water into a basket or a bottomless water-tank and expecting the same water to be safely stored for future use.
In plain language, what Ambassador Strikker is telling our leaders is that they need to first learn how to crawl with gracious dignity before they can begin to walk with the sort of pride that comes with leadership discipline and social responsibility. What is also limpidly clear, though Mr. Strikker did not specifically name the same, is the fact that the top echelons of the country's leadership, both popularly elected and appointed, is chockfull of common thieves and pathological kleptocrats. I also know that we are not talking about angels here, but looking at the scandalously high spate of corruption so far publicly exposed by the media and party and government insiders among the ranks of the Akufo-Addo executive appointees, one is left wondering if the leadership pool among the vanguard ranks of the ruling New patriotic Party (NPP) is totally bereft or devoid of any patriotic and sacrificial citizens whose main and, perhaps, even sole objective for being in government is everything except the voracious filling of their pocketbooks, wallets and bank accounts to the detriment of the hardworking poor and lumpen destitute.
This is also where Nana Akufo-Addo ought to studiously and dispassionately crack the whip of leadership discipline and fiscal responsibility. In short, in Ambassador Strikker, it goes without saying that President Addo Dankwa Akufo-Addo has one of his most reliable foreign friends and allies. The upside or good news about all this lightning-speed of corruption exposés and scandals in official circles is that it gives the former Attorney-General and Minister of Justice a prime, if not an unprecedented, opportunity to make an indelible mark, by way of leaving a lasting legacy, on the corruption-fighting front.
You see, the real problem here is not the number of fraudulent executive operatives who are publicly exposed by the week or the day, but how promptly and swiftly Nana Akufo-Addo is deemed to be punitively responsive to the same in the eyes of the general citizenry and, especially, the voting public. This is where sheer propaganda will not wash. Something radical needs to be done and be done fast before it becomes too little and too late.
*Visit my blog at: kwameokoampaahoofe.wordpress.com Ghanaffairs
By Kwame Okoampa-Ahoofe, Jr., PhD
English Department, SUNY-Nassau
Garden City, New York
September 7, 2019
E-mail: [email protected]