Where Did We Go Wrong, Menzgold/Government Of Ghana?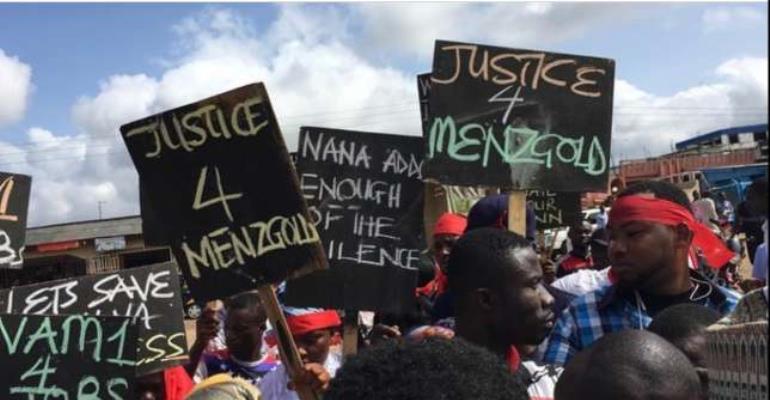 From time immemorial, the saying has remained undiluted that the future belongs to the youth. And, I believe that aside all other factors, allowing logic to override emotions is another factor that can catapult one to the dreamland. This is what the youth believe in and for that matter, have delayed gratification in order to invest outside their comfort zone.
It is undeniable fact that all that gliters is not gold. But how will one know that the adage " he who knows how to wash his hands dines with the King" is not true or always true? I saw it and hence believed that once my brother (Nana Appiah Mensah) knows how to wash his hands that is why he dines with the King. And, if I even should have any doubt his credibility, his credentials speak for him.
I am a citizen of a country where the indigenes don't really believe in tomorrow. They work for what they can get today. Once they are gratified, they are satisfied. However, the few who have broken the status quo have been termed as "greedy". Why? This is because, like the Weaver Bird, by Kofi Awoonor, these "greedy people" are not expected to excel beyond the nest of the weaver bird.
So, the one million dollar question still remains- where did we go wrong? Was it a crime for us to invest in a Ghanaian business, by a CEO who relates with the First Gentleman of the land? Was it a crime that we believed in his relations with the "Big Men" of the Land and hence invested handsomely with our widow's mite?
Where did we go wrong? Investors are dying out of pain. Others are being denied the right to protest. I ask again, where did we go wrong? How many local businesses are being sponsored by the Government of Ghana that the citizens can proudly boast of? What do we mean by "patronize made in Ghana goods?" Is it a crime for a Ghanaian to invest in the country? I believe "investment" is meant for a few class of people.
DKM and Co members, my heart goes out to you. Nana Appiah Mensah and Government of Ghana, posterity shall judge us all.
AMEGASHIE BEN-GLOVER
[email protected]
0542334915