StarTimes Deal: GIBA Lauds Fruitful Meeting With Parliament, Communications Ministry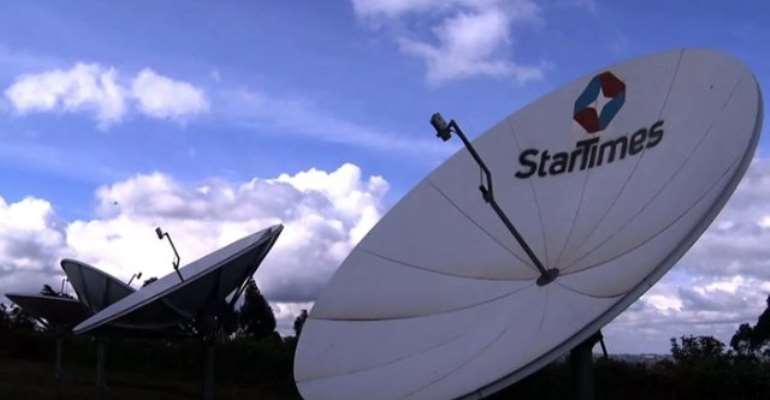 The Ghana Independent Broadcasters Association (GIBA) says a meeting between its leadership, the Communications Ministry and Parliament's Communications Committee was productive.
The Association which complained of neglect when a deal on Ghana's digital television space was handed over to Chinese firm, StarTimes believes the Thursday meeting will iron out all doubts it has raised concerning the agreement.
Speaking on Joy FM's news programme, Top Story, Andrew Danso Aninkorah said the leadership of GIBA is grateful to Parliament for granting them audience .
"It ended very well, we have assurances of continuing engagement and Parliament has also shown interest in the matters that we took to them.
"We hope we will be able to continue with them into the future and then bring sanity to all the issues that we have been discussing," Mr Aninkorah said.
GIBA sounded the alarm over the Communication Ministry's involvement of StarTimes in the project which has been built by a local firm, K-Net.
Related: Gov't relationship with StarTimes will create jobs – Ursula
According to GIBA, StarTimes has already set up a pay-TV in Ghana, therefore, allowing them to handle the entire DTT infrastructure would threaten Ghana's security and independence.
"If StarTimes is allowed to control both Ghana's only digital television infrastructure and the satellite space in the name of digital migration, Ghana would have virtually submitted its broadcast space to Chinese control and content," GIBA said.
The Association promised to fight until the right things, as regards the deal, are done. It appears to be making progress with the meeting it had today.
Related: 'Market distortion': GIBA big shot explains opposition to StarTimes deal
Mr Aninkorah said the meeting with the Committee ended on a fruitful note with the promise of further engagements anytime the need arises.
"We felt at a point in time that government had closed its doors and we were not getting avenues to address our issues but in this particular case, they have given us the assurance that anytime we have issues that we want to discuss it is better for us to come and get them involved in what we are doing."
He said Committee has promised to look into their claims of the unfair treatment and that "Our main concern before now has been the non-engagement and when the Committee opened its doors to us, we believe we have crossed a major milestone. That is quite important."
The GIBA President said details of the meeting with the Communications Ministry will be released by the Information Ministry at a yet-to-be-disclosed date.
It'll also meet with the Ministry again in 21 working days.