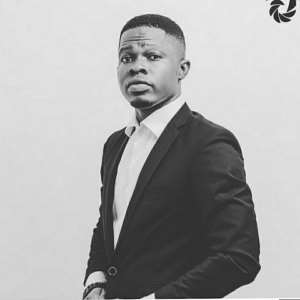 The Author
Job creation is a key instrument for achieving sustainable and inclusive growth needed to generate national wealth and reduce poverty. According to the 2017-2018 GEM Report, Africa Continent is the least expected to create jobs (17%) among the 5 regions in the world categorized by GEM. North America (29.5%), Latin America and Caribbean (18%), Asia and Oceania (21%) and Europe 18.5%.
85.5% of the employed sectors of the employed persons (15-64yrs) are furnished by the private informal sector in Ghana (Source: Ghana PHC 2010); an indication that our policy makers must think outside the box to formalize the informal sector for an economic dividend gain.
According to 2017—2018 IFS Report, Ghana is currently facing three critical economic challenges, namely a slowdown of economic growth, rising unemployment and a surging public debt. It is the view of the IFS that the future prosperity of Ghana requires a faster economic growth that will create more jobs and a sustainable fiscal plan that will halt the rising public debt and bring its trajectory down over the medium term. Consequently, the Africa Economic dialogue (AFED) believes, per statistical evidence and reliable research findings, a very strong supportive Entrepreneurial framework conditions will be needed to achieve these goals among other important factors and Rwanda is close good example.
With a broader perspective, what actually informed the impressive performance of the economies of USA and China, which seems to be the largest economies of the world?
The American Solution:
The desire to stimulate economic and job growth via the application of entrepreneurship and innovation has been a common theme in government policy since at least the 1970s in USA. The origins of this interest can be traced back to the report produced by Professor David Birch of MIT " The Job Generation Process " that was published in 1979.
A key finding from this work was that job creation in the United States was not coming from large companies, but small independently owned businesses. It recommended that government policy should target indirect rather than direct strategies with a greater focus on the role of small firms.
The Ghana Solution
Due to lack of regulation, an appropriate legal framework and an absence of flexibility in financial procedures, the ecosystem of entrepreneurship in Ghana is still struggling to flourish. The Africa Economic Dialogue (AFED) is poised to create a sort of landing point for Entrepreneurs and Experts to echo a common voice to influence policies such as the enactment of a Startup Act or Entrepreneurs Act and become more visible as a community.
And Trust me, there is no doubt that a consideration of a STARTUP/Entrepreneurs Act will be an indelible economic ink in Ghana's developmental agenda of creating quality jobs and reducing the surging unemployment rate.
The largest economies in the world have all thrived on a supportive entrepreneurial framework. It is an undeniable fact that a more focused commitment and Political Will shall inform a need for legal framework to support Startup businesses and entrepreneurs in Ghana. The most vibrant entrepreneurial think tank, Africa Economic Dialogue (AFED) is becoming the leading voice for all local businesses in Africa and we must all begin to support their call as Policy makers, business owners, civil society, economist and think tanks among many others.
I am an active entrepreneur and a trained advocate, a columnist, business coach, researcher and an engineer and I have taken my time to diagnose the challenges that confront entrepreneurs in Africa, leveraging my desk study on existing research findings such as the Global entrepreneurship Monitor (GEM), World Economic Forum (WEF), IEA Ghana and IFS Ghana among many others. Undoubtedly, I am convinced that one of the major initiatives that need to be considered is an enactment of a Startup / Entrepreneurs Act and a strong presence of an entrepreneurial think tank. Almost all the top economies in the world have a track records of considering entrepreneurs and /or Startup Bills; USA has more than 2, Tunisia has 1 and countries like Argentina, France, China, Japan , Rawanda ,
My proposed Startup / Entrepreneur Act will be structured around five main thematic areas; defining Startups; encouraging entrepreneurship; creation of an environment that allows for the formation and liquidation of companies; access to funding; and access to international markets.
Defining Startups:
This proposed Act defines a Startup as any entity with innovative business model and significant growth potential and that is no more than nine-years old; has an annual revenue, and total balance sheet of less than 5 Million Ghana Cedis (about $1.1-million) and fewer than 50 employees.
Creation of an Environment for the formation & liquidation of companies
Business Registration
In order to unlock the potential of citizens to provide new business solutions and services, it is imperative that barriers to register and close businesses are reduced.
Online Business Registration – Registration and Renewal of Startups shall be strictly online including payments of any financial and transactional cost with much consideration on MoMo payments. Cost of business registration shall be maintained low to expand access and availability. This will make entrepreneurs more productive by saving time for more useful things and 'kill' the corruption and price hiking of registration cost.
Unifying The Registration process for all statutory obligations.
New business owners shall be provided with a comprehensive list of their regulatory compliance obligations, as well as legal support during the registration process.
Closing businesses and declaring bankruptcy shall be eased and decriminalized in order to provide entrepreneurs with an opportunity to try again.
Startup Portal (Formalising the Informal sector)
The Act's fulcrum is based around making it easier to start, run and end a business in Ghana. The law will do this through the setting up of a Startup portal, reform of the Commercial Companies Code and tax exemptions. Under this proposed Act, the country's Commercial Companies Code will be reformed to allow for simplified share companies, preferred shares, free shares, and warrants.
The Startup portal will be a "point of contact" for Startups where;
Administrative and regulatory processes around the creation, development, and the liquidation of Startup will be settled.
Detailed Data of every Startup business and entrepreneur is captured; importing every single Startup firm into the Tax Revenue basket of the country, which will be needed to track them for Taxes if their tax holidays are over. A 100% sure way of formalizing the informal sector.
Encouraging Entrepreneurship
The act will aim to encourage innovators to start enterprises through following supporting fulcrum:
Startup Leave: Employees who wish to found a Startup will be granted a one-year long "Startup Leave". The leave, which is extendable to two-years, will only be granted to employees with "at least three years of experience within their initial company"
Stipend: up to three founders per Startup will be granted a stipend for 2years. The amount of the stipend is to be calculated "based on the average previous income for employees and a fixed allowance for those unemployed".
Hiring Credit: In a bid to reduce the cost of hiring employees, the act will also maintain employment programmes by incentivises employers to take on new employees by initially offering them hiring credit.
Patents: In addition, the act also aims to cover patenting fees for Startup locally, and internationally.
Tax Exemptions: The act also stipulates that Startups be exempt from corporate tax.
SSNIT Contribution: In addition, the state will also take charge of employer, and employee social taxes for Startups for 36 months.
The law shall classifies Startup as "authorised economic operators" under its customs code, with the companies being exempt from certain imports and customs procedures.
The Nation Builders Corps (NABCO) funding shall be collapsed into providing funds for the Hiring Credit and the Stipend.
Financing Startups
Entrepreneurs Card (E-Card)
The E-Card shall be the electronic identity and portal for accessing any financial support and will be used for both domestic and international trading. The Startup portal data will be imported on it.
A stipulated measures in the Act cater to issues around funding for Startups.
The first covers Tax Relief for individuals and entities that directly invest in Startup or that subscribe to Venture Capital Funds Investing In Startup, "within the limits of income or profit subject to taxation".
A venture capitalist is an investor who either provides capital to startup ventures or supports small companies that wish to expand but do not have access to equities markets. Venture capitalists are willing to invest in such companies because they can earn a massive return on their investments if these companies are a success.
Venture Capital Trust (VCT) shall be a type of publicly listed closed-end fund in the Ghana; designed as a way for individual investors to gain access to venture capital investments via the capital markets to support Startup firms in Ghana. It will be mandated to seek out potential venture capital investments in small unlisted firms to generate higher-than-average, risk-adjusted returns for its investors. The VCT shall be a pool of Investors ready to empower Startup firms and it will solely be under the management of NEIP (National Entrepreneurship & Innovative Plan). Potential VCT Investors includes Tullow, Kosmos , GNPC , Ecobank, Foreign banks, Invest In Ghana among many others.
There will also government-sponsored venture capital (GSVC), where government directly guarantees loans by the Venture Capital Trust (VCT) in order to boost the amount of capital they are able to provide to Startup businesses.
Venture Capital (VC) Funds: Startup shall be entitled to an accessible Credit market via a tailored Venture capital managed by the NEIP.
The E-Card will be the identity and transaction card for every registered entrepreneur. It will be wired to holders' bank Account, Visa Card and MoMo Account. The E-card shall be used for accessing and repaying VC Fund Credit and any available taxes to be paid.
Each Startup firm shall be affiliated to two banks and this affiliation will be dependent on the core service of the firm whose account and visa card will be linked to his or her E-Card. For example, an agric-business Startup shall be affiliated to ADB which is much into agriculture.
If you are not sure that the Ghana Startup Act will do the magic, I have a good news of evidence for you; the largest economy in the world, USA has stronger Startup Acts for even immigrant entrepreneurs. Most findings have proven that this Act has contributed greatly to economy of USA, being the largest in the World ; think of Startup that have become giant enterprises in the world now- Amazon , Apple, Facebook among many others. If this is not convincing enough for you, we have our close African country, Tunisia, who just enacted a Startup Act.
Conclusions
The Africa Economic Dialogue (AFED) will be digesting this proposal on the 8th September 2018 and I am personally inviting you to join via a simple and free Registration www.apreneur.com/afed
I strongly believe this forum will give a better depth to the proposed content of the STARTUP ACT and set the right advocating agenda to petition our policy makers. Within 3years, I am certain we can have our Startup Bill in the house of the parliament of Ghana.
Justice Offei Jr
President, Africa Economic Dialogue (AFED)
Entrepreneur I Business & Oil Consultant I Speaker & Host I Futurist I Columnist
+233 245719992 I [email protected]