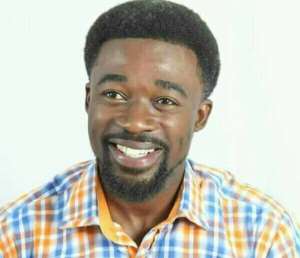 The General Overseer of God's Crown Chapel, Prophet Reindolph Oduro Gyebi, the Eagle Prophet, who is the past gained popularity for having some of his prophecies come true has been one of those men of God who spoke about the fashion sense of Ebony Reigns. In December of 2017 he was making the news round for warning Ebony about the dangers of her lifestyle and in 2018 he's been making the circuit talking about his dreams.
He claims to have seen the spirit of Ebony 14 times in a typical African movie style. Did he see right as a Prophet of God? If he is still a Christian then he should know that the spirits of the dead have no place on Earth and they don't reveal themselves to people unless he has a touch of the prophetic madness!
According to traditional Christian believe the dead go to the place of the dead and their real spirits goes back to God who gave it (Genesis 3.19; Ecclesiastes 12.7). What people "see" isn't the spirit of the dead but ghosts, an essence the Bible considers evil spirits in the form of the dead.
Ghosts are real but they are not the spirit of the dead but rather spirits of evil beings revealing themselves to people. And also real Christians do not see ghosts but see demons. The prophet should have known this and done what the Bible instructs him to do when he encounters evil spirits - rebuke them.
Ebony is dead and she will not come back from the dead and it's a shame that preacher's are making gains from her death. We've said much about her resurrection and come back but we should remember what Jesus said "no one will come from the dead to warn the living" (Luke 16.31).