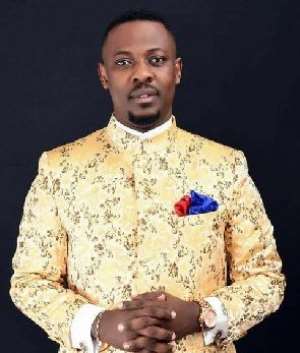 Prophet Nigel Gaise, the leader and head Pastor of True Fire Prophetic Ministry, who claims to have predicted the death of the dancehehall artiste Ebony has been making the rounds in the media sphere with more and more prophecies. He has prophecied the death of more celebrities and even that of a first lady of the republic of Ghana. He is also the first man of God to have made a public statements of the coming rain deluge. His name has become synonymous with "foretelling" but is he foretelling the right events?
Ephesians 5.16 says "Use the time you have on earth wisely because the days here are filled with evil" and it is the believe of some Christians that he is wasting the great opportunity God has given him to reach the world.
Rather than using the media coverage he's getting to talk about subjective events that no one can prove to be true until it's too late he could be talking about objective events that have been proven to be true and having eternal implications. Jesus, whom Prophet Nigel serves didn't raise him up at this time to make a name for himself or to build a big ministry, he was raised up at this time to exalt the name of Christ and lead many to salvation.
The media coverage the prophet is receiving couldn't have been bought even if all of Christiandom had pooled money together so he should make the right use of this great opportunity.
It is good to talk of what will happen next and we all love to know the future but per the teaching of the Bible that the prophet uses something much bigger than prosperity or decline of nations and individuals is about to happen, the judgement of God upon unrepentant sinners, and that is what he should be talking to the nation about.